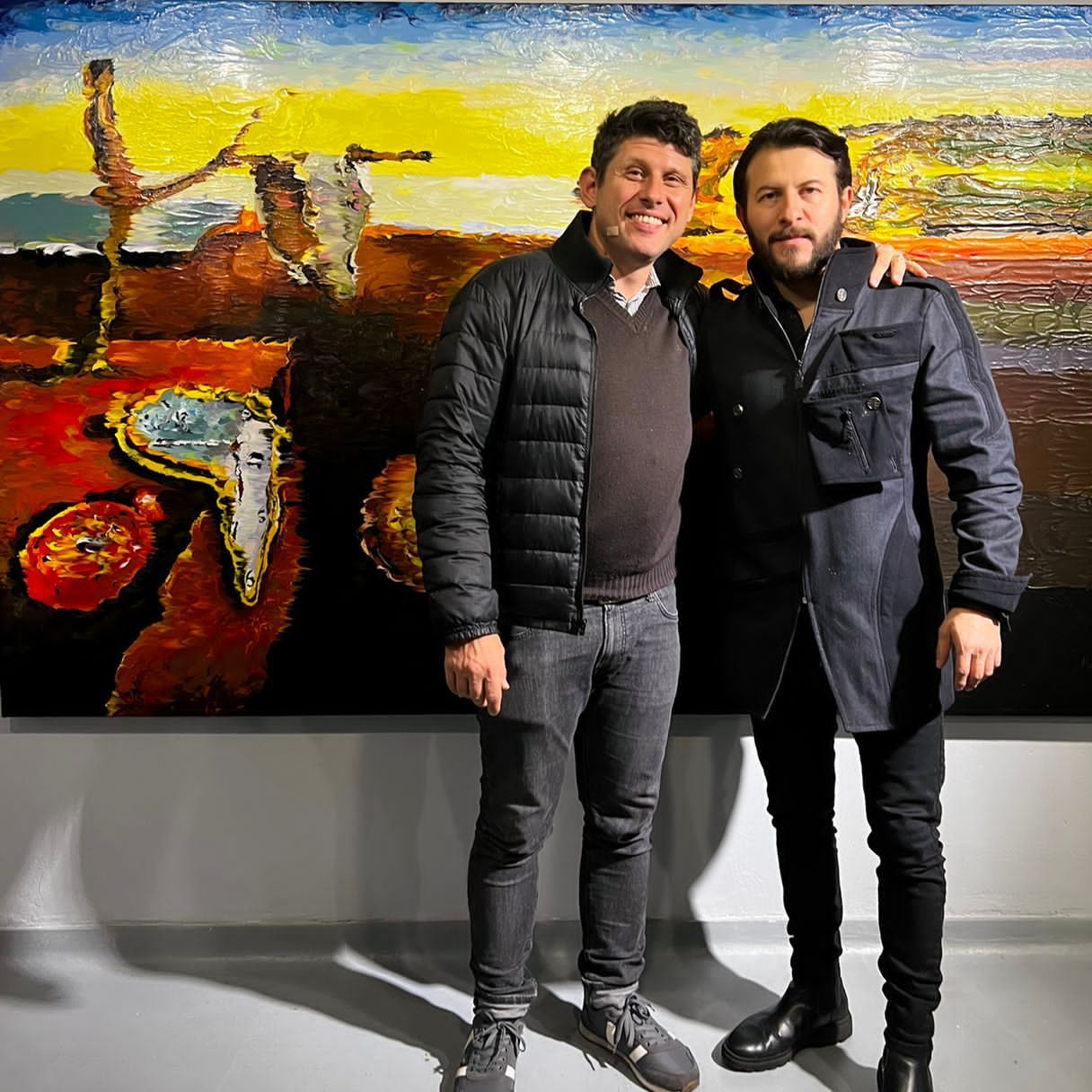 If you are looking for a place where people create unique pieces inspired by their vivid culture and rich heritage, you will love the South American art scene. It combines global and local influences, various traditional and contemporary mediums and techniques. South America is a vast universe with multitudes of talented artists emerging all the time. Fine Art Shippers has the pleasure to know one of the top contemporary Latin American artists — Alex Sastoque from Colombia. Not so long ago, Ilya Kushnirskiy, the co-founder of Fine Art Shippers, visited Colombia where he met with Alex and visited his amazing gallery and studio in Bogota. Let us tell you a little bit more about Alex Sastoque, his work and activism, and, of course, the visit to Edgar Negret Museum.
Alex Sastoque, One of the Best Latin American Artists of Our Time
Throughout the years of our existence, Fine Art Shippers has worked with many art galleries and talented contemporary artists, both established and emerging, including those based in Colombia. One of the best art destinations in the country is Bogota, and one of the best galleries in Bogota is Sastoque Gallery, which was founded by Alex Sastoque. The main goal of Sastoque Gallery is to give young Latin American artists a platform to showcase their work.
​​Not only is Alex Sastoque a prominent multimedia artist, but he is also an activist who has been vocal about pressing social issues. He uses his artwork to support human rights protection and spread peace. Alex is especially known for his anti-war pieces. Since 2007, he has been managing a project called "Cultivate Peace," the main goal of which is to turn items commonly associated with violence into art objects promoting global peace. Sastoque's famous art piece "Metamorphosis" is a great example of that. Alex turned an AK-47 rifle that was given to him by a Colombian military general into a sculpture, symbolizing the power of art and human creativity over violence.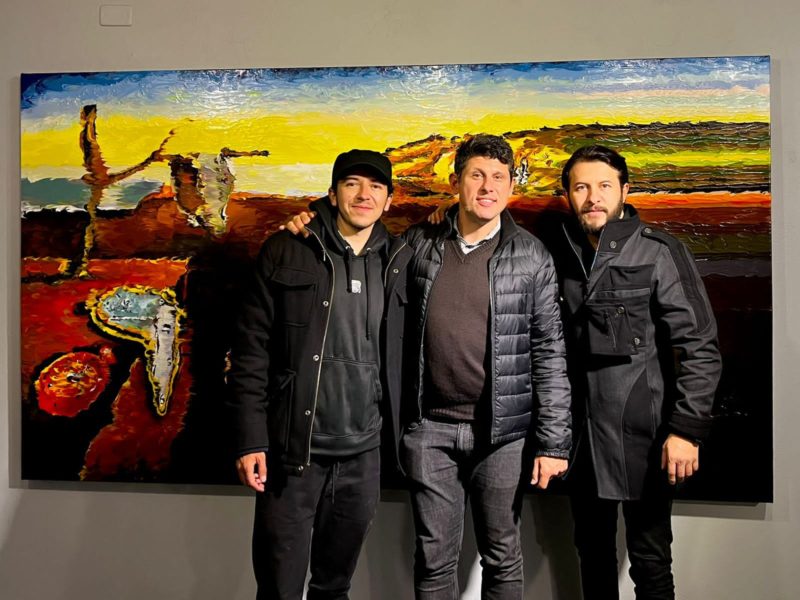 During Ilya Kushnirskiy's last visit to Bogota, Alex introduced him to the family of the globally famous Colombian sculptor Edgar Negret. This resulted in an exclusive private tour of Edgar Negret Museum, a place that used to be the house where Edgar Negret lived before passing away. Besides, Alex gave Ilya a wonderful gift — a gorgeous edition of a book dedicated to his art.
It is a great honor to have one of the most acclaimed Latin American artists, Alex Sastoque, as a friend. We would like to thank Alex for his kindness and hospitality and wish him all the best in his artistic career.