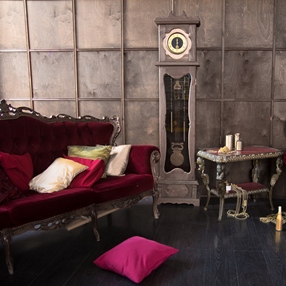 Owning antique sculptures, rare paintings, and other collectibles is undoubtedly an honor, but it is also a responsibility that requires follow-up care. On the one hand, there is nothing like acquiring valuable antiques and displaying them in your home. On the other hand, you may face a real problem if you do not know how to handle delicate and fragile items during a move. Moreover, moving antique in New York can be a challenge even for those who already have certain art handling experience. After all, this task requires time, knowledge, and the utmost attention to detail from everyone involved. For this reason, it is always recommended to hire reputable shippers of fine art, experienced in moving antique in New York City and long-distance.
At Fine Art Shippers, we possess more than 20 years of experience in shipping and moving antique in New York and worldwide.  Besides, this applies not only to small and decorative items but also to antique furniture and large sculptures of museum quality. In fact, our team is proficient in handling art and antiques of any type, so you can entrust us with moving absolutely any item, no matter its weight and size. Furthermore, Fine Art Shippers is one of the best companies offering professional packing and crating services in-house. However, if you want to pack your treasures yourself, you can certainly do it. In such a case, take your time to read the following useful tips for moving antique in New York City or elsewhere.
Wrap the painting in acid-free paper and only then in clear plastic to protect it from moisture.
You can use a sturdy TV box for packing a painting or another flat artwork.
Sculptures, statues, and other odd-shaped items should be wrapped in bubble wrap.
Antique furniture, pianos, and other bulky pieces can be wrapped with special moving blankets.
Always remove all loose parts and carefully pack them separately.
Use blue tape to prevent glass and mirrors from being broken in transit.
Properly seal and label all the boxes with their content and destination information.
Consult professional art shippers proficient in moving antiques to ensure that you do everything right.
Do not forget that if you would like to avoid taking unnecessary risks, you can hire Fine Art Shippers not only for moving antique in New York but also for packing and crating your precious possessions. It is always the best way to receive your treasures in their perfect condition.