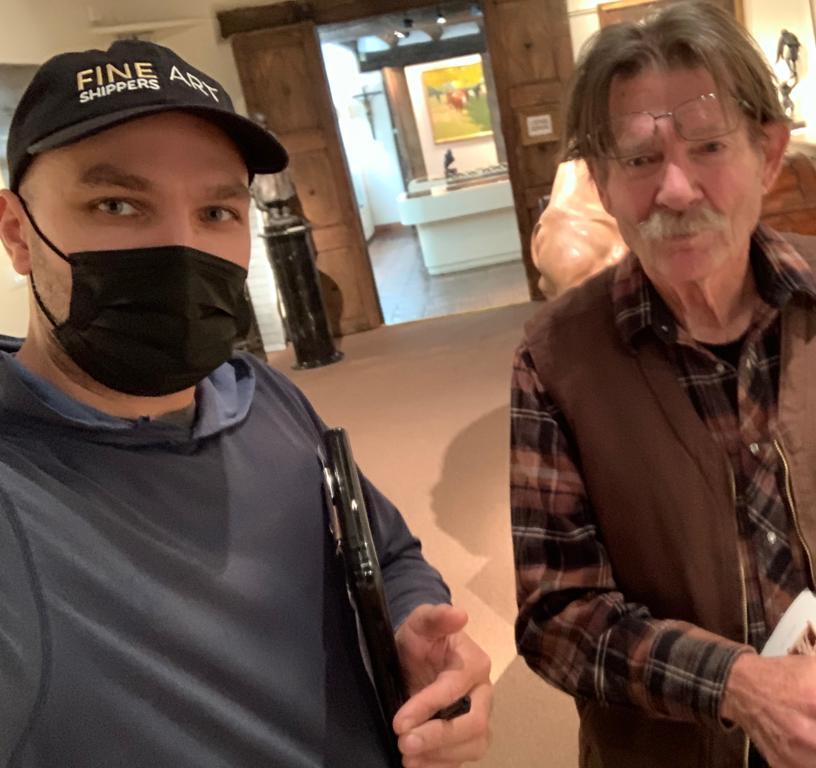 On November 11, the Fine Art Shippers team delivered framed paintings to Nedra Matteucci Galleries, the contemporary art gallery in Santa Fe in the heart of New Mexico. Transporting fine art to such institutions is always an intense pleasure because we are thrilled to meet our client's needs and explore new venues with some one-of-a-kind collections on display. Santa Fe is one of our most popular stops during cross-country art shuttles, and we have been working with a lot of clients there for many years. Learn more about services in the City of the Holy Faith and find out some curious details about the gallery that we visited.
Transporting Fine Art to Nedra Matteucci Galleries in Santa Fe
Santa Fe, as well as Albuquerque, is right on our way to California, so picking up and delivering pieces of art to the region is completely right up our alley. Whenever we enter New Mexico, we are free to go to any part of the area to provide our professional service to those who need it. Through many years in the logistics industry, the company has worked with numerous artists, galleries, collectors, and museums there. Every time we head to the state, we feel a great relief that New Mexico's scenic beauty brings to our hearts and minds.
Similar to other states of the US, Fine Art Shippers offers a standard range of services that are usually enough to satisfy the basic needs of our clients. Packing, shipping, installing, and insuring are the types of help that you can request. If the delivery requires some special approaches or equipment, you can always contact us to discuss the details in advance, and our team will be able to find the key to the successful transportation of valuables to the desired destination.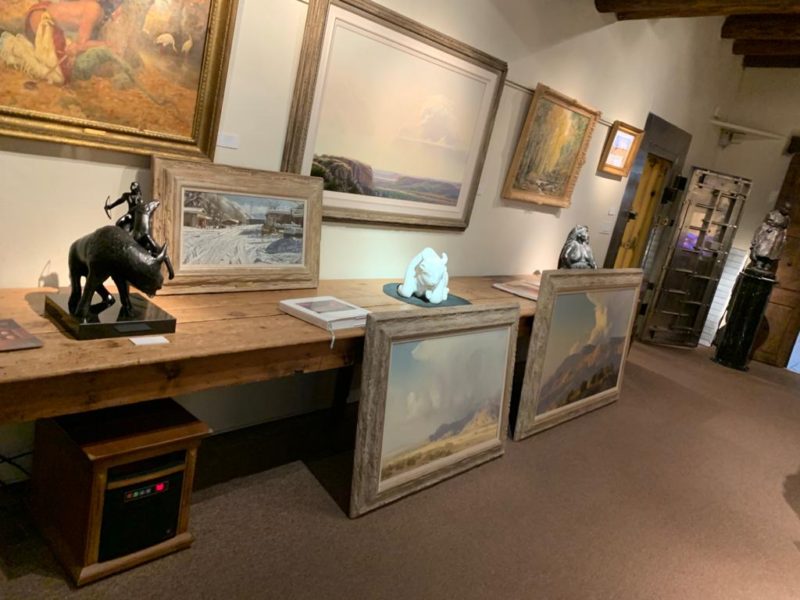 As mentioned in the beginning, our handlers were transporting fine art to Nedra Matteucci Galleries, a place known for its exquisite collection of 19th and 20th-century American art and the sculpture garden. The institution has been specializing in American Impressionism and Modernism, as well as the Taos Society of Artists, since its foundation in 1972. In the gallery, you can find works by a number of great modern and contemporary painters and sculptors of the American West, including Kenneth Adams, Helen Blumenschein, Louie Ewing, William Acheff, Betsy James, Jill Soukup, Stanley Bleifeld, Brett Chomer, Herb Mignery, Helen Cordero, and many others.
Transporting fine art to the gallery felt like a journey to us. If you happen to be in Santa Fe, you definitely should pay a visit to Nedra Matteucci Galleries and enjoy its picturesque garden of sculptures.