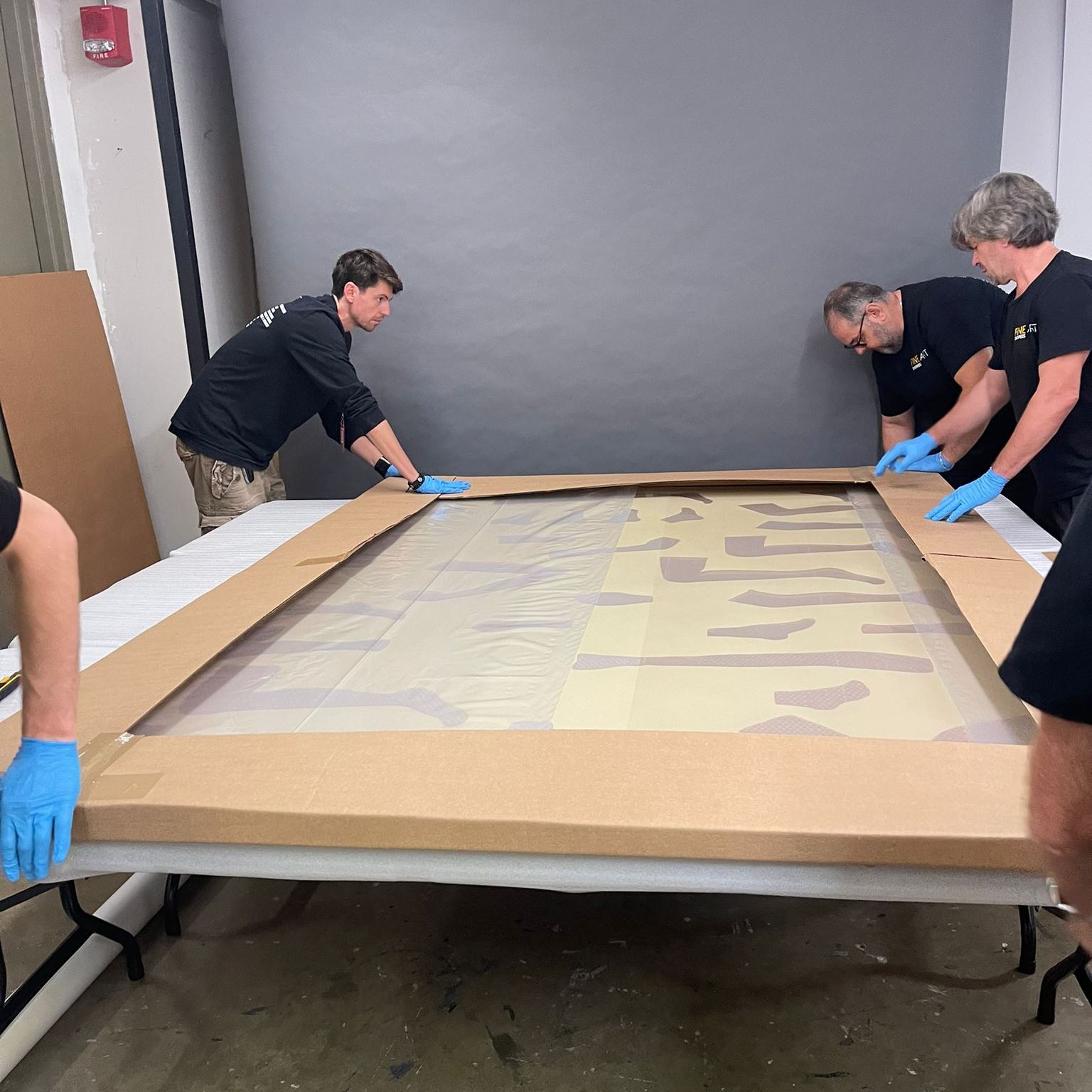 Shipping fine art is a delicate task that requires much consideration and professionalism at every step of handling fragile, old artwork. That's why it's vital to find an appropriately qualified and reputable fragile items delivery service provider at your location. You can entrust your fragile property only to experts, and here are a couple of things to pay attention to when choosing a shipping partner.
Top Things a Fragile Items Delivery Service Provider Will Never Do
Expertise can be checked not only by words and website testimonials; it should shine out in every action of the art handler you're watching. Run away from the company if you notice any of its art handlers doing the following.
Touching a Delicate Surface with Bare Hands
While wearing gloves is not always necessary, careful handling is still one of the core principles of any fragile items delivery service. Art handlers should exercise due care when touching delicate works of art, as they may leave their fingerprints on the surface. Such art handling is unacceptable in professional circles.
Carrying a Painting by the Top of Its Frame
It is a grave mistake to carry a painting by the top part of its frame or stretcher, as this type of handling deprives the painting of vital support from the bottom. Only by keeping the painting with one hand at the bottom and the other hand at its side can art handlers ensure its safe transportation without the risk of breaking the frame or damaging the canvas.
Carrying Several Fragile Objects at Once
It's a rule of thumb to carry one fragile fine art object at a time. Every artwork possesses an enormous financial and cultural value, so it should be given proper care during transportation. By carrying several fragile objects in bulk, an art handler can accidentally drop one object on the ground, which is a totally intolerable case of unprofessionalism.
Entrust Your Valuables to Fine Art Shippers
If you don't want to take chances and seek to avoid all these errors, Fine Art Shippers can become your provider of a flawless fragile items delivery service. Our art handlers are vetted professionals in all aspects of fine art packaging and transportation and can treat any object with the due care and consideration it demands throughout transportation. We never tolerate flaws or carelessness in fine art management and have only experienced staff on board.