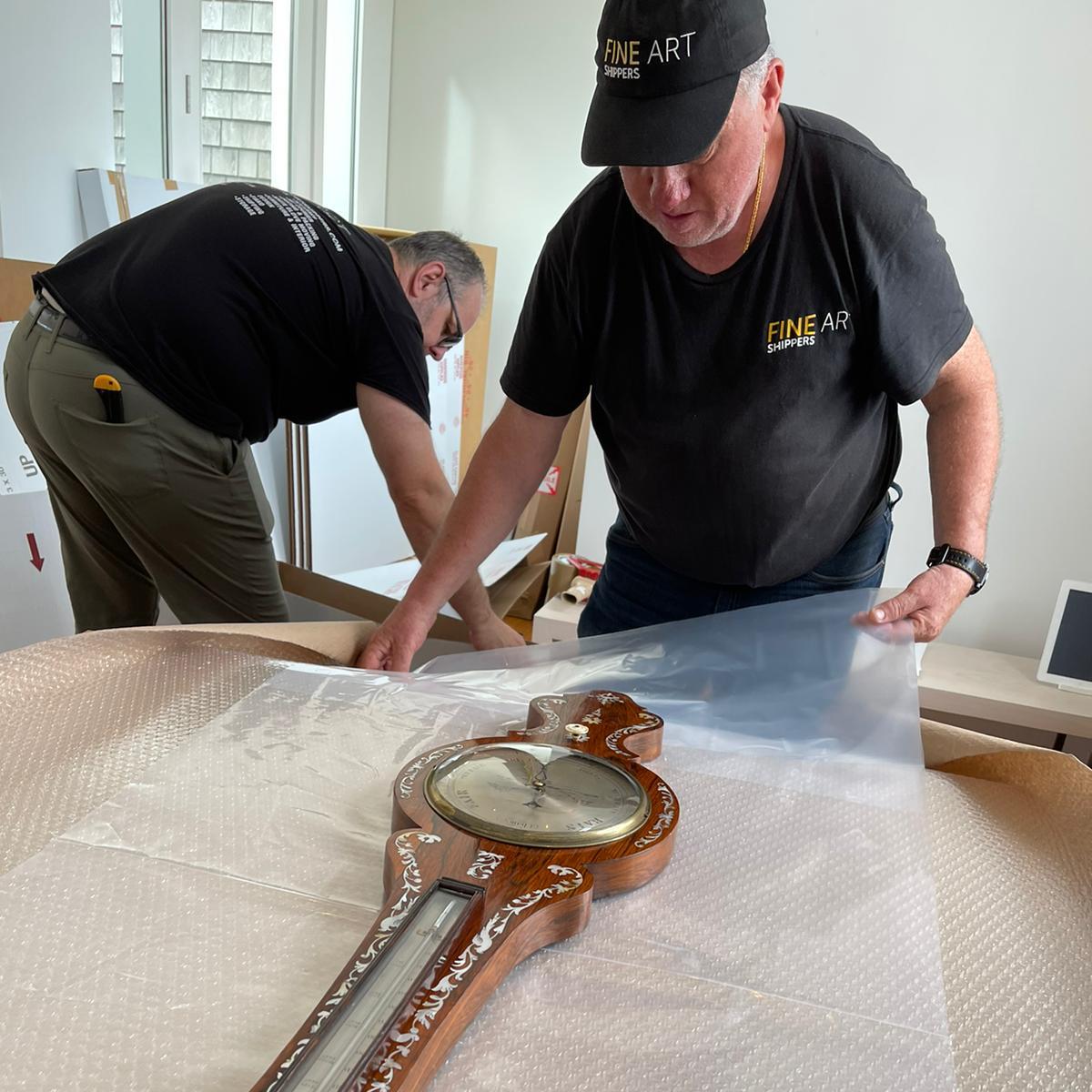 As a company with considerable experience in art logistics, Fine Art Shippers believes that every service is designed to meet clients' unique needs. No matter what we do, we spare no effort in trying to maintain high work standards and make your success more likely. Our whole team is sure that a satisfied customer is the best business strategy of all, which makes our art services more customized. If you want to join the ranks of our loyal clients, you should know how you can benefit most from our expertise. Here are some top services that we are especially proud of.
Top Art Services from Fine Art Shippers
Handling & shipping
Without any doubt, handling & shipping remain the most demanded art services in the entire art market. Auction houses, galleries, museums, artists, collectors, and brokers are just a few who depend on them. Whether you need to ship a painting as a gift to another part of the country or deliver a fragile antique from London to New York City, our help would be more than relevant.
Packing & crating
Every artwork needs protection. The better it is, the less likely it is that something unpleasant and unpredictable will happen to your valuables. That is why packing & crating services exist. Using time-tested techniques, our team builds a container capable of withstanding substantial damage and keeps a piece of art unharmed during the entire shipping process.
Art shuttles
Fine Art Shippers is particularly valued for its art shuttle services. Our regular cross-country trips allow every person to have their paintings, prints, rare collectibles, and designer articles of furniture delivered from the East Coast to the West Coast of the US and vice versa.
White glove delivery
When it comes to objects of critical fragility, you should rely on white glove movers. White glove moving art services have always been the safest method of shipping products that require more attention due to their size and value. These services are an embodiment of excellence in care and performance that you can get by contacting our art shipping company.
If you need any of those art services, contact us right away. We will make sure that you will have all your questions answered. Without further ado, we will make you a fair offer that you will not be able to refuse. Fine Art Shippers is looking forward to working with you!