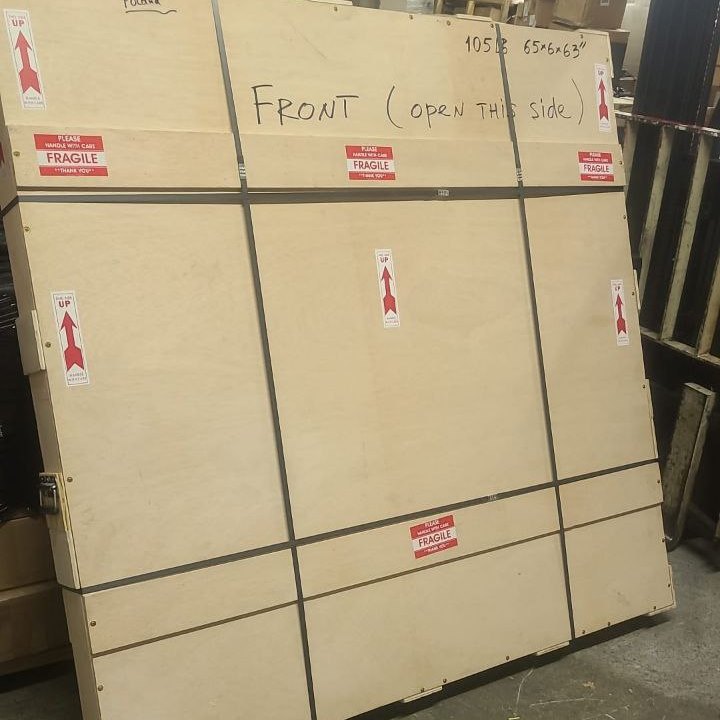 Be it a valuable painting, antique sculpture, or your treasured family heirloom, transporting a piece of art always comes with a unique set of risks. Possible damage due to improper packing, the chance of loss, and rough handling are just some of them. If you work with fine art or own a collection of artworks you want to preserve, take advantage of the below tips before your precious pieces go into transit.
Top 5 Tips for Protecting Art in Transit
1. Be prepared
Whether you are moving an antique vase or artwork created by a talented contemporary artist, you need to be prepared for any type of accident. Therefore, documenting the condition of your pieces before they go into transit is always a wise decision. You may also need the help of a professional art appraiser, so start searching for an expert in advance. With the proper documents, certificates, and photographs, it will be much easier to identify if any damage has occurred to your artwork in transit.
2. Opt for high-quality packing materials
Keep in mind that different art pieces require different packaging materials and methods of packing. You need to do some research to find out which of them will work for your particular artwork. If you want your piece to be properly protected during the move, always opt for high-quality packing materials. These may include double-wall cardboard, art plastic, glassine or tissue paper, kraft bubble, and more. If the materials are chosen properly and you use expert tips for packing, then your artwork is likely to withstand knocking, dropping, or any other accidental damage.
3. Consider crating your artwork in wood
In some cases, you may need professional fine art crating services to ensure your piece arrives at the destination intact. The fact is that items that are too fragile, delicate, large, or heavy cannot be transported in a standard cardboard box, especially over a long distance. Such art pieces should be crated in custom wooden crates, so take your time to find a reliable art crating company or an experienced carpenter able to build an appropriate crate for your specific artwork.
4. Take care of art insurance
Even if you pack your artwork properly using the highest quality materials and ship it in a custom-built wooden crate, there is still a small chance that it will be damaged in transit for some unforeseen reasons. No one knows what the future may bring, and, therefore, it is highly recommended that you take care of the appropriate art insurance coverage to protect yourself from any unpleasant surprises. Contact a trustworthy insurance provider to learn more about your options.
5. Hire a specialized art moving company
There are many moving companies out there, but not all of them specialize in moving fine art and antiques. If you want to ensure that your piece is handled with care and delivered to the destination without a scratch, opt for a company with extensive experience in art logistics. Many reputable art movers provide a free shipping quote, so you can always choose the one that suits your budget best.
Consider these tips, and your artwork will arrive wherever it needs to be safe and sound.