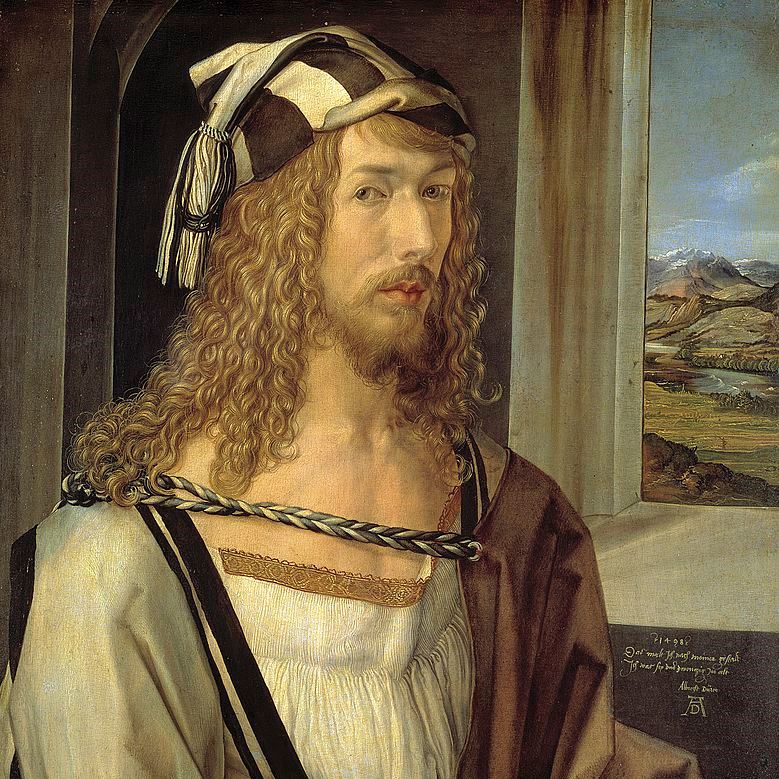 The German art scene is booming with many notable contemporary artists breaking the records at the leading auctions worldwide. Most likely, you have heard of Gerhard Richter, one of the most important and influential artists of the 20th and 21st centuries, whose 1986 abstract painting "Abstraktes Bild (599)" was sold for a record £30.4 million ($44.52 million) at Sotheby's London Contemporary Evening Sale in 2015. Another remarkable contemporary artist is Anselm Kiefer who is widely known for exploring German history, postwar identity, and mythology in his work. However, in this blog post, we want to draw your attention to some of the most famous German artists of the past, those who left their mark on art history. So who are they?
Top 5 Famous German Artists Who Left Their Mark on Art History
1. Albrecht Dürer (1471-1528)
Albrecht Dürer (image above: "Self-portrait" by Albrecht Dürer) was one of the most important figures of the Northern Renaissance, whose paintings, drawings, engravings, and prints are now carefully preserved in art museums worldwide.
2. Caspar David Friedrich (1774-1840)
Caspar David Friedrich was a Romantic landscape painter, one of the most important and famous German artists of his generation. Friedrich is best known for his allegorical landscapes featuring Gothic ruins, morning mists, night skies, and contemplative figures.
3. Hans Holbein the Younger (c. 1497-1543)
Hans Holbein the Younger is the greatest German portraitist of the 16th century, who worked in a Northern Renaissance style. He is also known for his contribution to book design, as well as satire and religious art.
4. Franz Marc (1880-1916)
Franz Marc was a founding member of Der Blaue Reiter and one of the key figures of German Expressionism. His works mostly feature the depictions of animals and are known for their bright coloration.
5. Paul Klee (1879-1940)
Paul Klee was a Swiss-German artist best known for his highly individual style influenced by Surrealism, Expressionism, and Cubism. He is often called a Bauhaus master and a father of German abstract art.
Now you know more about the most famous German artists of all time. Stay with us for other interesting stories from the world of art!