For over 25 years, Fine Art Shippers has been supplying art handling and art shipping services to artists, dealers, art collectors, galleries, museums, art fairs, and exhibitions around the globe. We have dealt with everything, from moving single pieces across New York to shipping entire art collections and estates nationally and internationally. No job is too big or too small, as well as no shipment is too complicated, for Fine Art Shippers. We particularly specialize in shipping large paintings, which allows us to serve many prominent artists and seasoned collectors.
Shipping Large Paintings by Peter Keil
Shipping large paintings by Peter Keil is always a pleasure for our team of dedicated art shippers. We have already done it many times and each time have enjoyed the process because works by this talented German artist are simply amazing.
Peter Keil is known for his emotional paintings of human figures, landscapes, big city scenes, flowers, and still life. His energetic works are primarily oil on canvas, cardboard, and board, but the artist also creates wonderful ceramic sculptures and vases, as well as pieces in other mediums. Using an impressive range of colors and dynamic shapes, Peter Keil often centers his compositions on the heads, faces, and figures, telling the stories of people on the other side of society. His artworks are highly collectible today and can be found throughout the world, in museums and galleries, offices and private homes.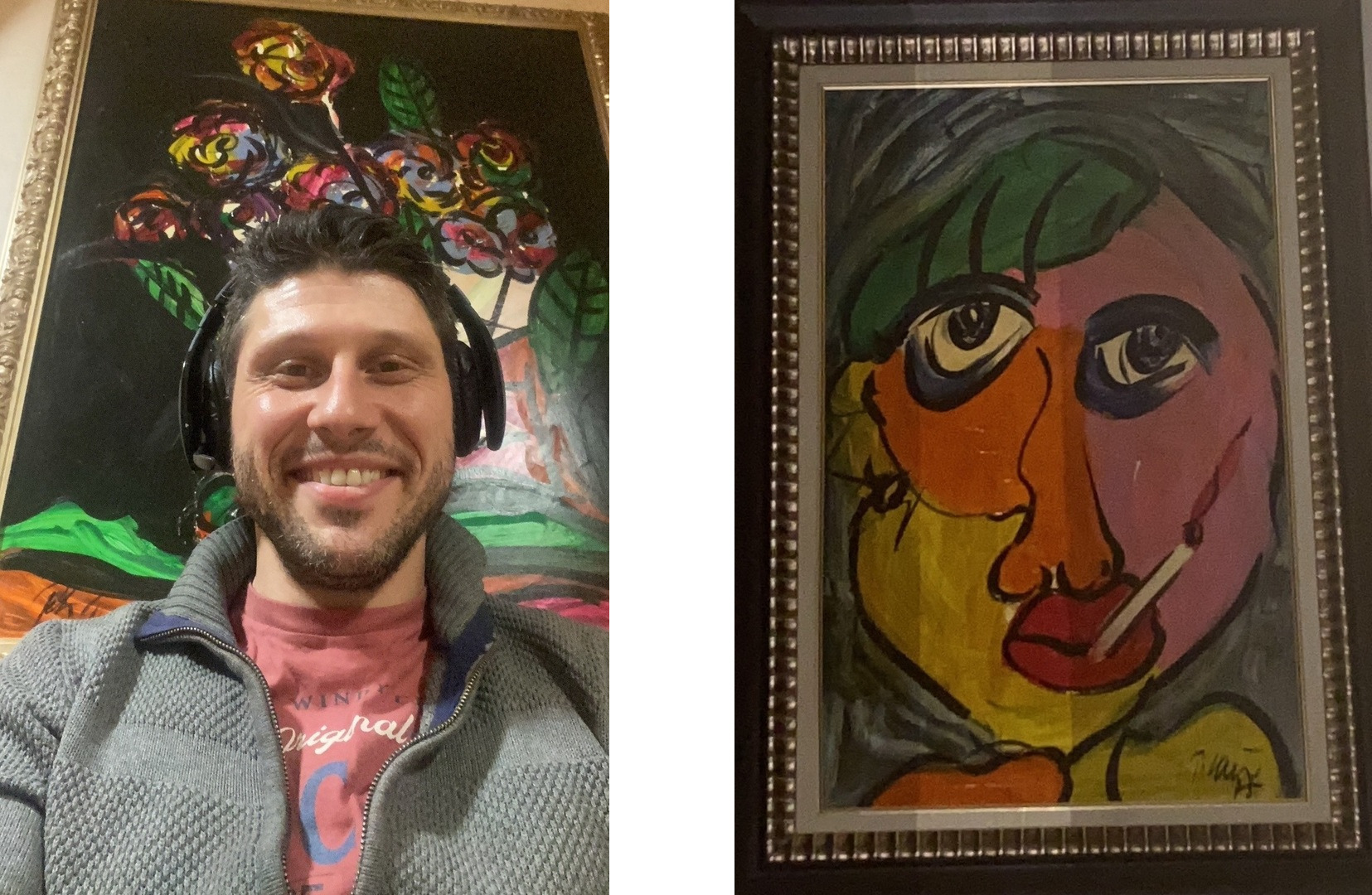 At Fine Art Shippers, we take pride in working with Peter Keil and shipping large paintings by this prominent artist. We know how valuable his works are and always pay close attention to the packing and crating process to ensure that every single art piece arrives at the destination in its perfect condition. Peter Keil is indeed one of the best contemporary German artists, and we are happy to be able to help him and his clients with art logistics.