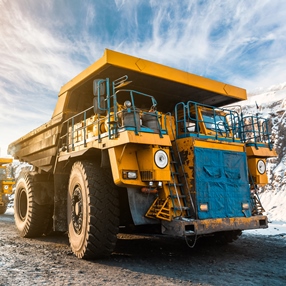 Moving heavy equipment and machinery is never easy. This task is always marked by certain challenges related to the weight and size of the transported items. Moreover, many of these pieces are not only very large and heavy but also very delicate, which makes the process of moving heavy equipment even more complicated. However, the good news is that the below tips from our fine art shipping professionals will help you be prepared for this challenging task and make the entire transportation process as easy and stress-free as possible.
1. Plan ahead.
It is needless to say that when it comes to moving heavy equipment and machinery, you should prepare a detailed and easy-to-follow plan of action ahead. Think about every stage of the transportation process and try to consider any possible issues that may arise. This is especially important if you are moving cargo overseas.
2. Request shipping quotes from different companies.
Moving heavy equipment is not cheap. However, it won't cost you a fortune if you choose the right freight service. To achieve this goal, you need to request free shipping quotes from different companies in order to choose the one that suits your budget best.
3. Consider additional services.
When moving heavy equipment, no matter locally or over a long distance, you may also need packing and crating services, additional insurance coverage, temporary storage solutions, etc. You should consider all the possible expenses and discuss them with shipping and freight companies. This will help you make a more informed decision.
4. Hire a professional shipping company.
Once you know the cost of moving heavy equipment with all the related services, it's time to select a shipping company for this job. However, it does not mean that you should choose the one that offers the lowest rates. You need a company that provides a high-quality heavy equipment transport service at a reasonable price.
Fine Art Shippers is a professional shipping company with more than two decades of experience in handling and moving large and heavy items of any type, from museum-quality sculptures and statues to appliances and heavy equipment. Our highly-trained specialists have already handled numerous relocation projects, and now we are ready to solve your moving problem too! Please feel free to contact our team of experts at any time you need professional help with moving heavy equipment or any other oversized items that require special handling and care!