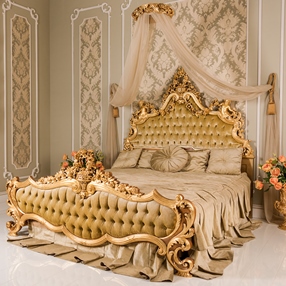 Antique furniture is not only expensive and extremely beautiful. It is also full of feelings, memories, and emotions witnessed throughout its long life. Such pieces that have survived many fashion trends are often passed down through generations as an important family heirloom, which makes them even more valuable. It is no wonder that when it comes to moving expensive furniture, no matter locally or internationally, people look for specialist help. As a professional fine art shipping company in NYC, we know that like no other as moving luxury items is a significant part of our services.
So, you are planning a residential move. As a lucky owner of antique furniture, you want to protect your priceless possessions and ensure they are relocated to your new home without a scratch and, what is no less important, on time. The only question is how to achieve this goal in the safest and most efficient manner? Take advantage of the following tips for moving expensive furniture from experienced art movers in New York!
Luxury Furniture Moving Essentials
A floor plan, a safe route meeting the dimensions of your furniture pieces, and weather conditions all matter when it comes to moving expensive furniture, so take some time to properly prepare for the relocation to your new home.
If you are going to move truly valuable and expensive pieces, it is important to get them appraised first in order to know their actual worth. However, do not entrust this job to just anybody; you need to find an experienced and authorized antique appraiser for it.
Whether it comes to the local relocation or international move, to purchase appropriate insurance is never superfluous, especially when moving expensive furniture and art pieces. After all, you can lose much more if something unexpected happens in transit.
To properly pack each piece of furniture using high-quality packing materials, to secure them well, and to ensure their adequate protection in transit are crucial if you want your treasured possessions to arrive at their destination intact.
Taking into account all of the above, it becomes understandable why to order professional furniture shipping services is the best decision when it comes to moving luxury home. Only specialist antique movers can guarantee safe and secure relocation of your valuables and antiques.
Thereby, if you are looking for the most efficient solution for moving expensive furniture, Fine Art Shippers is the right place to come for help. Contact us now for more information about our local and international moving options!