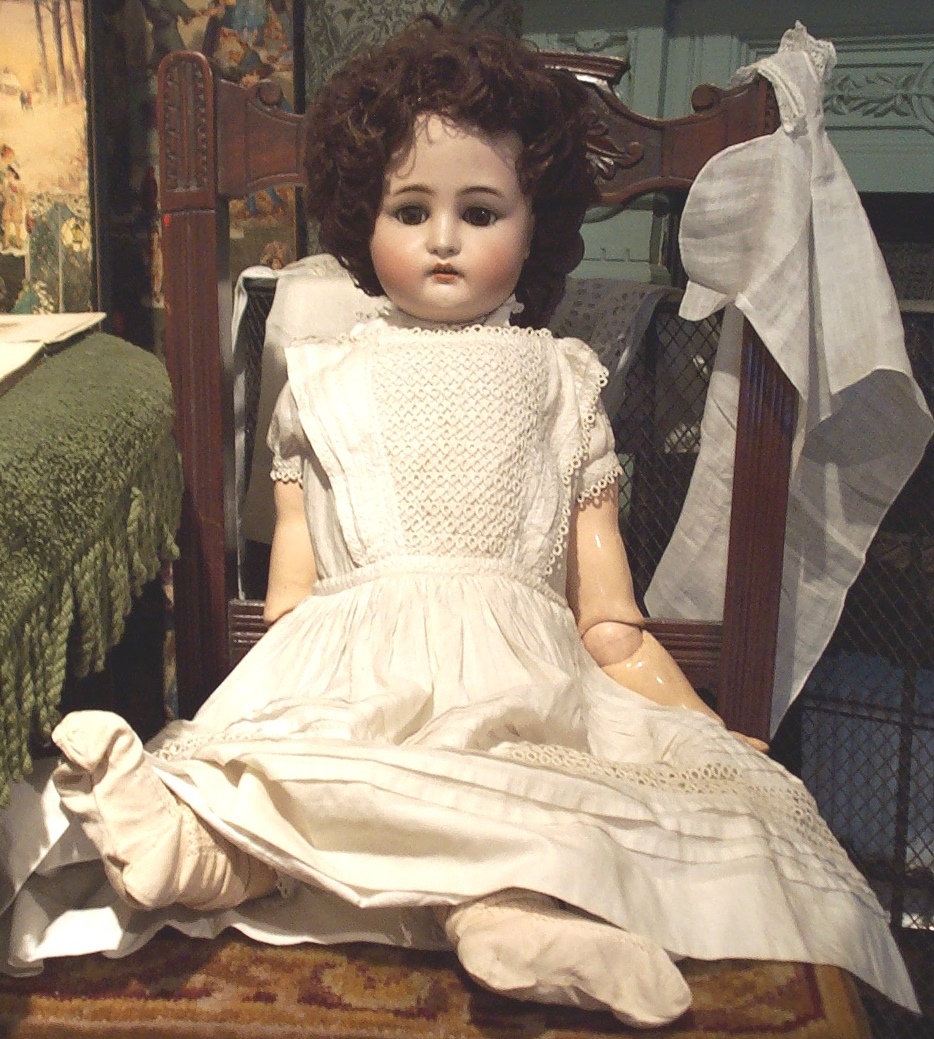 The modern market is full of different types of collectible dolls made from all imaginable materials. China dolls are probably the first thing that comes to mind when we think about antique playthings. Even though some might find them creepy, others see their historical and artistic value. The rarer the doll, the higher its value: dedicated antique collectors can spend decades looking for one specific piece made by famous manufacturers. The dolls made by companies that ceased to exist ages ago are considered especially valuable today, as there is only a limited number of them left in the world. Let us dive into the history of antique porcelain dolls and look at some of the most popular doll manufacturers in the world.
Three Legendary Manufacturers of Antique Porcelain Dolls
Armand Marseille
Armand Marseille was a German company from Köppelsdorf. It produced dolls that had porcelain heads and soft textile bodies — one of the most common types of dolls of the time. Founded in 1885 by the Russian immigrant Armand Marseille, the firm quickly grew to produce around 1,000 doll heads a day (the doll bodies were bought from other companies). These days, Armand Marseille antique porcelain dolls can be found in many different price ranges.
J.D.K. Kestner
Johann Daniel Kestner Kestner is often referred to as the King of Doll Makers. Before the company purchased a porcelain factory in 1860, it made papier-mache dolls. While most German doll manufacturers only made doll heads, J.D.K. Kestner produced both doll heads and bodies made from leather. Among the company's staples were the Kewpie dolls designed by the American cartoonist and illustrator Rose O'Neill.
Simon & Halbig
Just like the previous two, this company was founded in the area of Germany called Thuringia. It existed for almost 30 years before starting to make porcelain dolls. The company was well-known for its realistically painted and sculpted heads. Their signature 1009 mold dolls are relatively easy to come by at marketplaces, which makes them perfect for beginner collectors.
How to identify the doll manufacturer?
Antique porcelain dolls usually have a mark that indicates which company produced them. They are typically placed at the back of the head or neck, on the bottom of the feet, or on the clothing tag. You can research a manufacturer's mark by looking it up in doll reference books. You can also opt for the help of a professional antique doll appraiser.