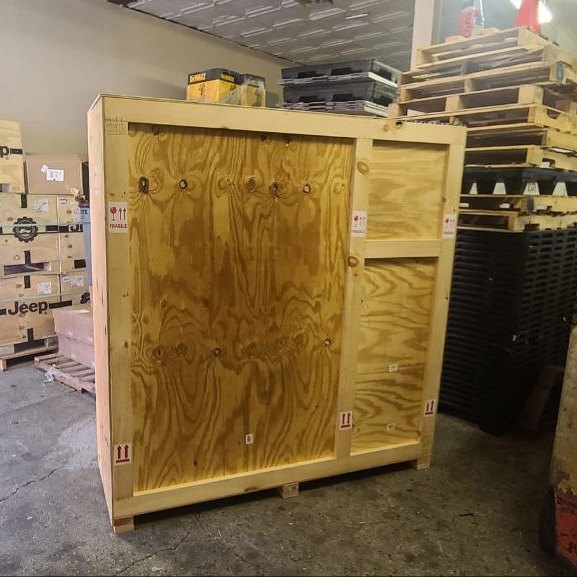 From preservation to financial costs, there are a number of things one should consider before transporting something as valuable and fragile as a piece of art from one place to another. When it comes to shipping oil paintings, there are several crucial points that need to be touched upon. We hope that after reading this article, you will be able to approach the meticulous task of fine art shipping from a more informed point of view.
Things to Consider Before Shipping Oil Paintings
1. Alone or with assistance?
There is a choice you will need to make first and foremost in the earliest stages of the shipment planning: will you be shipping your oil painting by yourself or with the help of a professional art shipping company? Keep in mind that opting for a more independent route will include dealing with packing your painting and making sure it stays in perfect condition throughout the entire shipment process, all by yourself. Collaborating with a professional fine art shipping company means that it will take care of most of those concerns.
2. Preserving your oil painting
Choosing proper packaging when shipping oil paintings could easily be the most important step in the entire process. Companies that deal with fine art shipments have highly trained professionals who will choose an appropriate way to pack and transport a piece, based on its unique qualities, e.g., measurements and medium. Shipping oil paintings specifically will include minding the fragile nature of the used materials: appropriately packing your piece into a wooden crate — a type of protective case — or acid-free paper will shield it from the rough influences of the outside world.
3. Financial planning
There are ways to cut some of the costs that go into the shipping process. Managing the process on your own, you might have to consider the weight and size of your package. The bigger and more expensive pieces might require a frame and a glass cover, which, in turn, will reflect on the price of the shipment, whereas a painting that can be rolled up into a tube case is way easier and cheaper to transport.
It is vital to choose a shipping company that will meet your expectations in the quality of the services they offer, as well as the money they ask for in return. Background checking and looking up reviews is a good way to ensure your precious piece will not end up in unprofessional or careless hands.
Whether you are an artist looking to expand your market or an art patron worried about the preservation of artwork on its way into your collection, the experts at Fine Arts Shippers will always have your best interests at heart. Do not hesitate to contact us to learn more about our services.