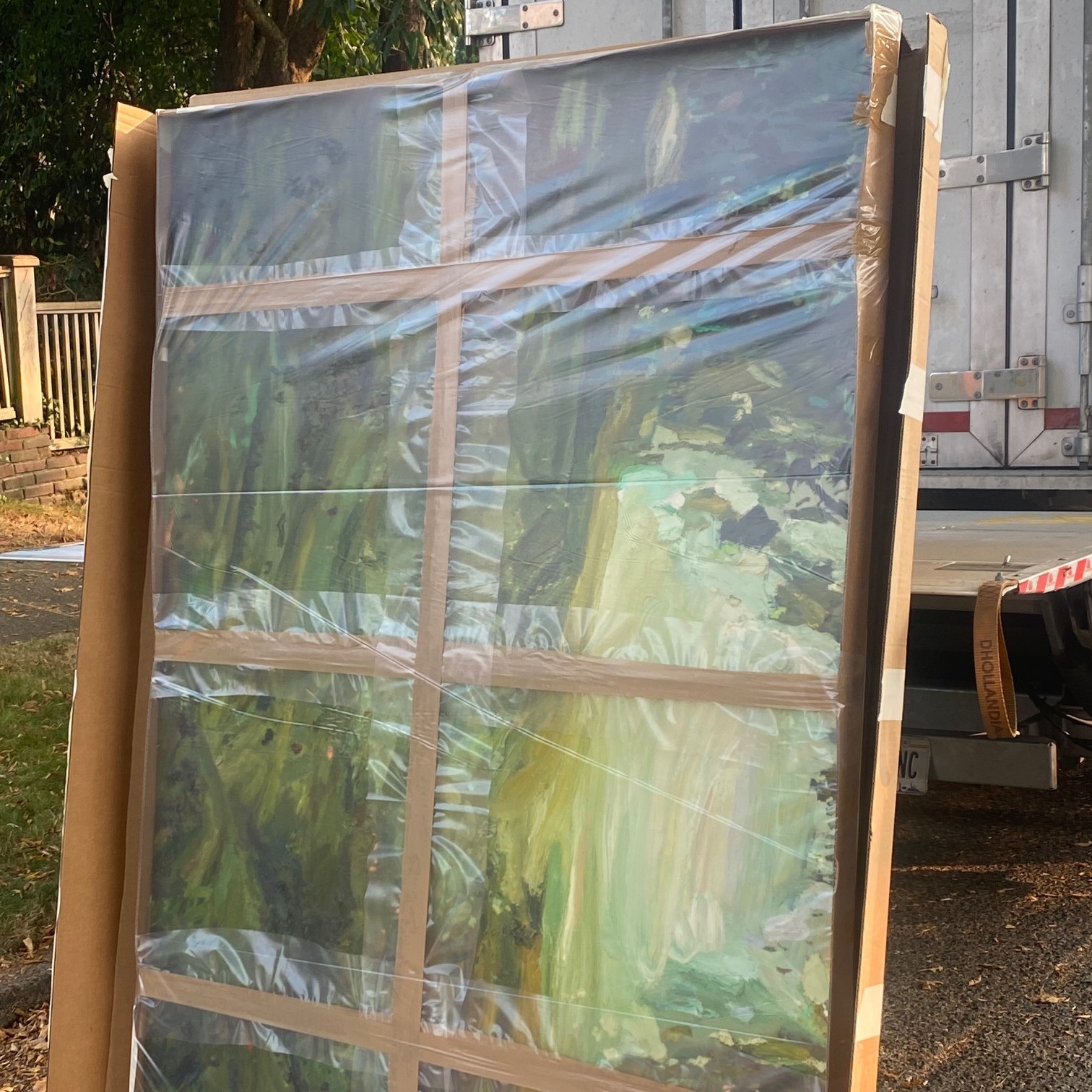 When it comes to shipping artwork, the choice of packaging material can make all the difference between delivering a masterpiece and a disaster. Some packaging methods like bubble wrap may pose the risk of art damage, particularly for textured pieces that shouldn't come into contact with adhesive materials. Shadow boxes, traditionally used for showcasing cherished items, solve this problem.
What is a Shadow Box?
Traditionally, a shadow box is a framed case that is used for displaying and protecting cherished items, like photographs, medals, or collectibles. The name "shadow box" comes from the shadow effect produced by the depth of the box, adding an extra dimension to the display.
In the context of art shipping, shadow boxes function similarly to their traditional counterparts. They provide ample space and protection, making them perfect for shipping artwork, collectibles, and more.
Why a Shadow Box?
The robust structure of shadow boxes makes them ideal for shipping fragile items. Their deep design can accommodate additional protective material, ensuring your item is cushioned against shocks and bumps during transit.
Fine Art Shippers uses high-quality, double-wall cardboard to construct shadow boxes. This specific type of cardboard offers two layers of protection, safeguarding the artwork from physical impacts during transit. Additionally, it also provides excellent insulation against temperature fluctuations, a key factor in preserving artwork integrity.
The next layer of protection is offered by non-acidic 4-millimeter plastic. Expertly attached to the interior side of the box, it serves as a viewing window while ensuring no contact with the artwork. This approach is particularly important for raised artwork that could be damaged by direct contact with adhesive material.
In the hands of Fine Art Shippers' experts, the plastic is secured in a way that ensures it doesn't touch the actual work of art. Our team employs either non-reactive, pressure-sensitive adhesives or archival mounting strips to attach the plastic.
Once the shadow box is prepared, the artwork is placed inside, centralized, and distanced from all sides. The team ensures that the artwork is fully visible through the plastic window but safely distanced from it. To prevent movement during transit, any remaining space within the box is filled with acid-free tissue paper.
Why Fine Art Shippers?
We bring expertise and dedication to every task. With Fine Art Shippers, you can be assured that your artwork is not just shipped, but cared for. Whether you're an artist, a collector, or a gallery owner, entrusting your precious artwork to Fine Art Shippers means a high-quality service that combines professional handling, safe transportation, and the utmost respect for your valuable pieces. For us, it's not just about shipping art—it's about delivering peace of mind.