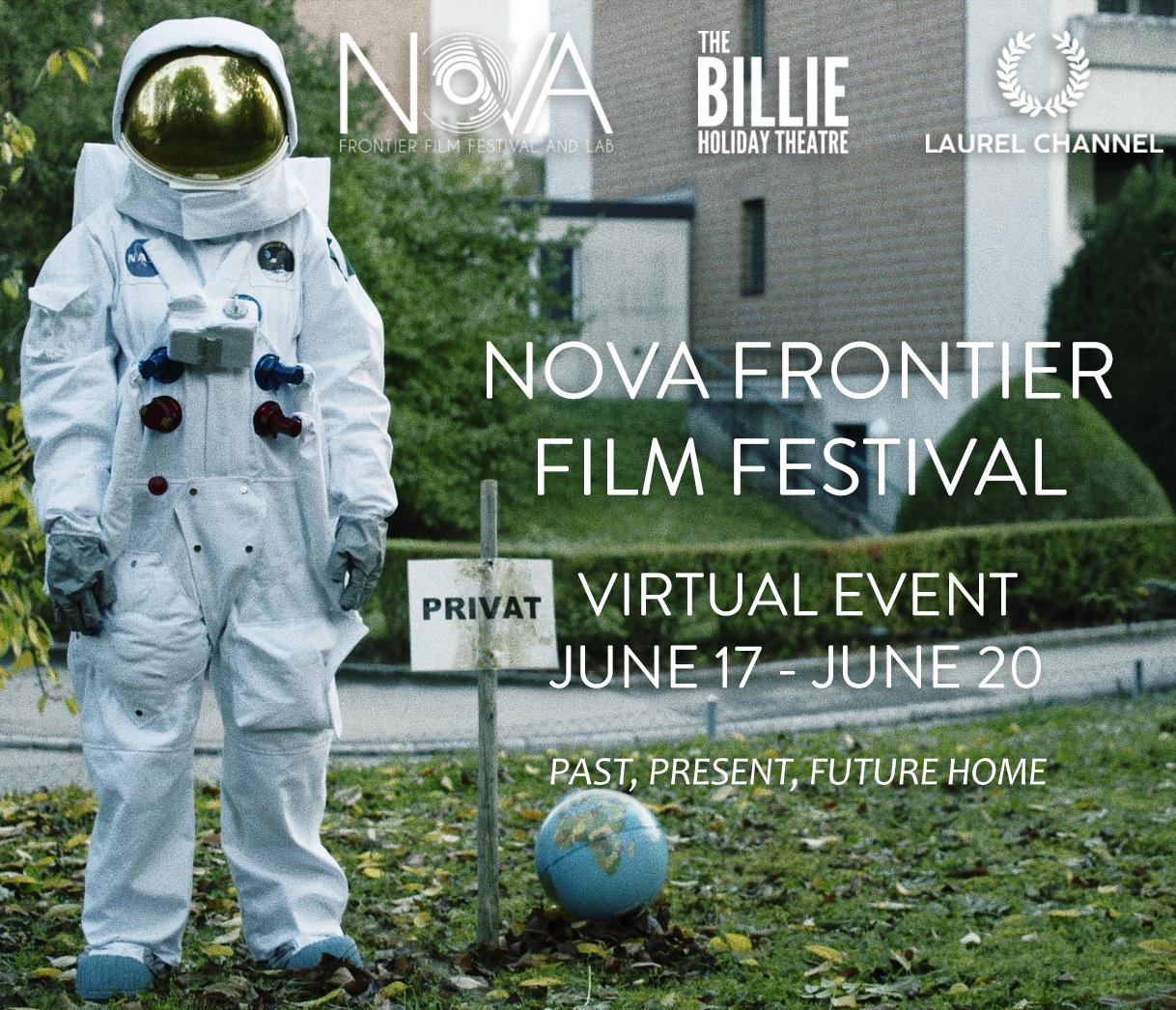 Fine Art Shippers is happy to share the news that the Nova Frontier Film Festival (NFFF) will return this year for its 4th edition. The Festival will be held online during Juneteenth weekend on June 17-20, featuring panel discussions and 16 curated short- and long-form films from across the African Diaspora, Latin America, and The Middle East. All of the events will be free and completely accessible to the public to allow independent artists and filmmakers to share their perspectives and stories with the entire world.
The Nova Frontier Film Festival 2021
The 4th edition of the Nova Frontier Film Festival has become possible thanks to the collaborative efforts of Nova Frontier Film Festival and Lab, Laurel Channel TV, and The Billie Holiday Theater. Following the theme of the event – Past, Present, Future Home – the Festival features carefully selected films focusing on the timely issues of economic and social injustice and exploring the idea of belonging, identity, home, and the resilience of marginalized voices. NFFF 2021 also highlights the liberation of Black and Brown bodies in America and the concepts of Black resistance and joy.
Films featured at NFFF 2021 include "El silencio del rio" by Francesca Canepa (Peru), "Back in the island" by Amanda Valle (Dominican Republic), "An uninvited guest" by Richard B. Pierre (Canada), "Tattooed" by Jean-Baptiste Dusséaux (France), "Ethereality" by Kantarama Gahigiri (Switzerland/Rwanda), and "Wata" by Ronana MCkenzie and Joy Yamusangie (United Kingdom), among others.
The Nova Frontier Film Festival will start on June 17 at 6:30 pm and can be joined via Zoom or Facebook Live. The Tony Award-nominated actress and Laurence Olivier Award winner Noma Dumezweni will serve as the Master of Ceremonies for Opening Night. The famous dancer and choreographer Karine Plantadit will serve as the Master of Ceremonies for Closing Night. NFFF will also feature many notable panel moderators, including the award-winning documentary filmmaker Thomas Allen Harris.
For the full NFFF 2021 program and live links to the event, please visit http://www.novafrontierfilmfestival.com/. You will also love the opportunity to win a trip for two to the Guadeloupe Islands with a 4-night stay at 4* La Créole Beach Hotel and Spa. Click on the image for details.