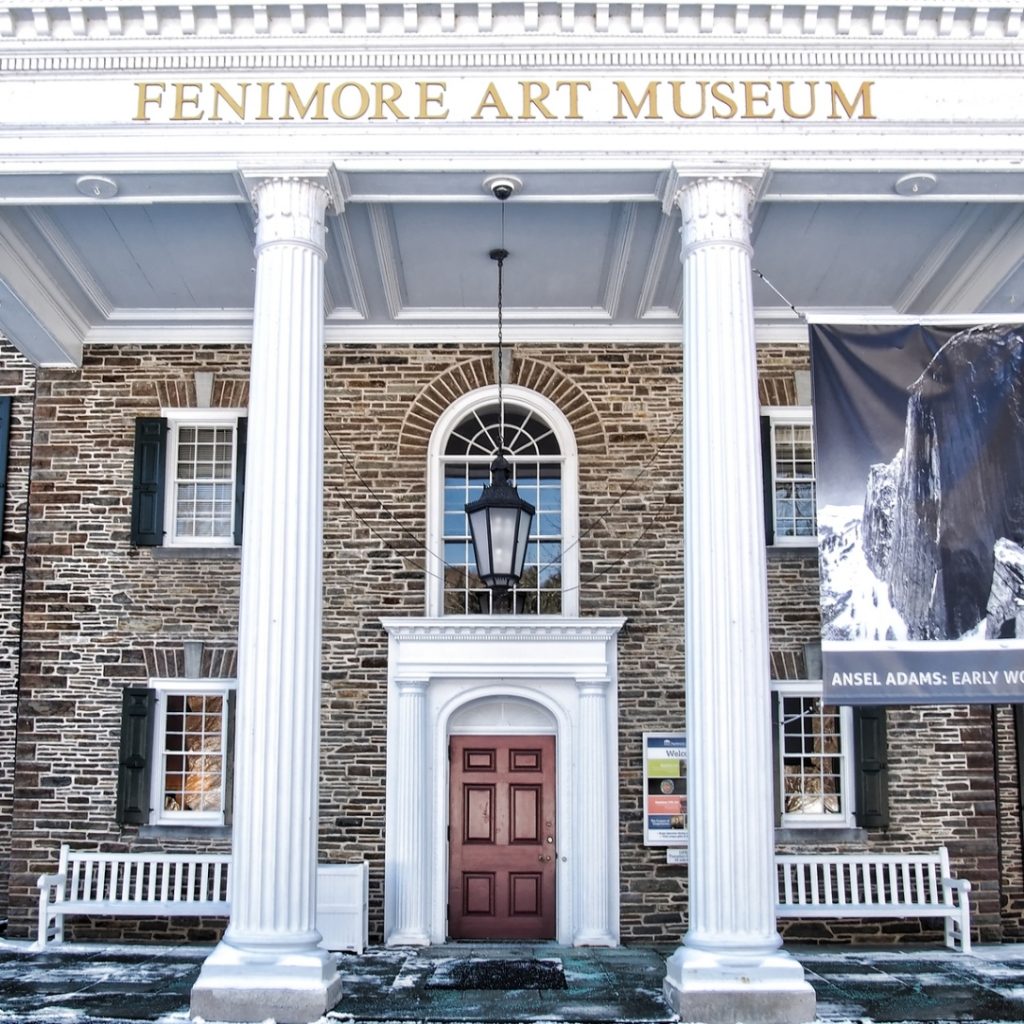 The Fenimore Art Museum in Cooperstown, NY is an absolutely stunning museum dedicated to preserving and sharing American and New York State cultural heritage. The Museum, which was initially founded as the New York State Historical Association in 1899, is located in the former farmhouse of the prominent American writer James Fenimore Cooper.
Fine Art Shippers has long been providing art and cultural institutions with various museum services, ranging from art transportation to installation works. We have seen many valuable artworks, and we can say with confidence that the collection of the Fenimore Art Museum is definitely worth your time. In particular, the Museum houses the Eugene and Clare Thaw Collection of American Indian art that is displayed in a spectacular new American Indian Wing added to the main building in the mid-1990s. Besides, the Fenimore Art Museum features an impressive collection of American folk and fine art, including some of the best works by Asher B. Durand, Thomas Cole, Gilbert Stuart, Benjamin West, and Ralph Earl. Among other highlights are photographs from the Smith & Telfer Collection, showing Cooperstown and its changes over the past century, and also best-loved possessions of James Fenimore Cooper. The Museum is also known for its Research Library that houses a diverse collection of rare manuscripts, books, broadsides, pamphlets, trade catalogs, and ephemera.
The Fenimore Art Museum is closed for winter, except for special events and programs, but it will open its doors on April 2. At Fine Art Shippers, we highly recommend that you visit this amazing museum of art at your earliest opportunity!