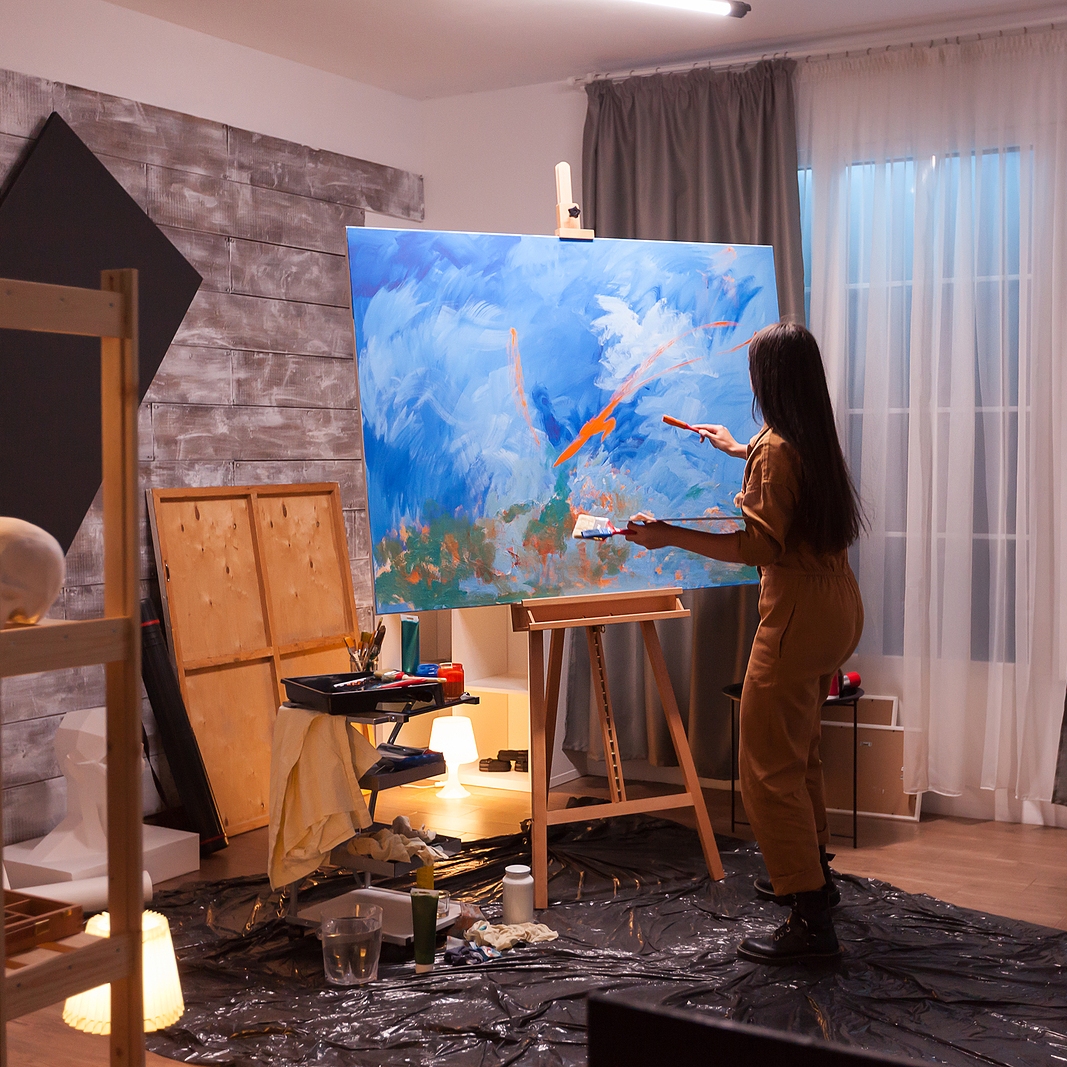 As an artist, you know how delicate paintings are. To create a quality painting is hard work, but it is no less important to deliver it to the customer or any desired destination safely. Proper packaging and the choice of a shipper guarantee you success and ensure the art transportation process is smooth and hassle-free. Now, let's look at the best way to ship paintings without damaging them in transit.
How to Ship Paintings Safely?
Measure your artwork
Careful measurement of the painting helps easily get the right-sized box for it. Measure the length, width, and height of your artwork and select an appropriately sized art shipping box that is well suited for your particular piece.
Use acid-free packaging materials
Be careful! Materials that contain acid can be potentially dangerous for your artwork. Wrap canvases completely in acid-free paper to avoid damage, dust, and moisture.
Use glassine paper
If you are going to roll your painting, wrap it in glassine paper. Use two sheets of paper that are at least 2 inches larger than the painting on all four sides. To ship paintings safely, place drawings and watercolors face up on the glassine paper; canvas and linen pieces should be positioned face down to avoid cracking and damaging.
Add more protection
Use pieces of cardboard to "sandwich" your painting and give it more protection and rigidity during transit, and then wrap the piece in bubble wrap. Put the painting in a box and carefully seal it. Add "Do not bend" and "Fragile" stickers to the outside.
Hire a professional art shipping company
Notwithstanding the foregoing, one of the best options to ship paintings safely is to hire a reliable art shipping company. At Fine Art Shippers, we can offer you a great range of fine art shipping services at an affordable price. Our experts can provide you with custom crating, packaging, and shipping services of the highest quality. Feel free to contact us anytime!