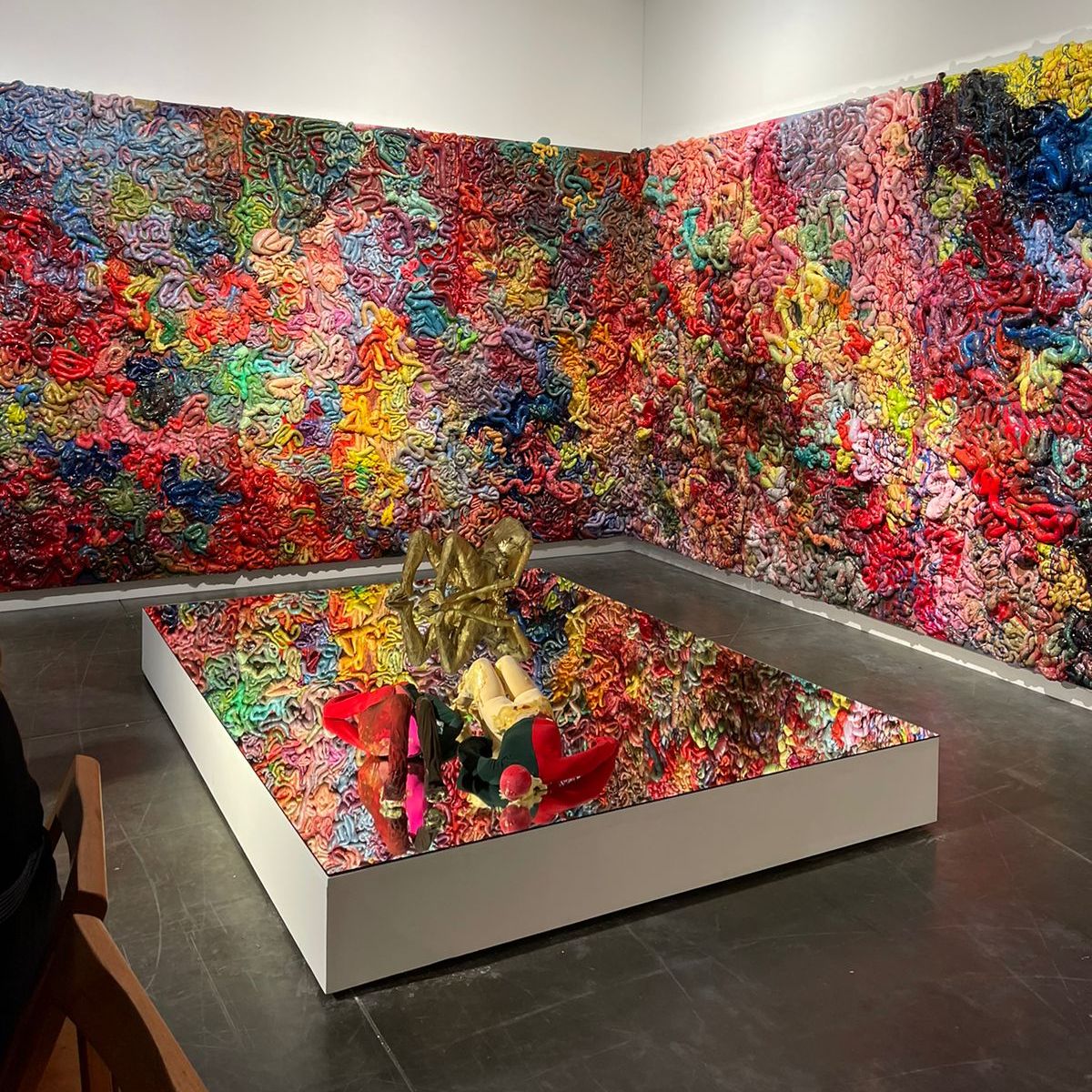 On December 1-4, 2022, Art Basel Miami Beach made history by making its 20th-anniversary edition by far the largest and the most far-reaching in its two-decade history. Tens of thousands of people visited the famed international art fair to look at some of the top-notch showcases of artworks by the most innovative contemporary artists. Fine Art Shippers also joined the show – both as an art shipping company and as a team of avid enthusiasts who are in love with creativity and aesthetics. Here are our highlights from the Miami Beach Convention Center.
What Sold at Art Basel Miami Beach?
Traditionally, there were quite a few pieces sold this year. It was previously reported that Agnes Martin's "Untitled #14" went for $7 million, while Andy Warhol's "Flowers" (1964) was sold for $3.8 million. In addition to that, some other untitled work by Keith Haring was purchased for $4.5 million. Other top sales include Philip Guston's painting "Studio in Small Town" ($7 million), George Condo's canvas "Love at First Sight" ($3 million), and David Hammons's piece ($3.8 million). Special attention should be paid to the Nova section dedicated to the artworks made within the last three years. It is how Art Basel Miami Beach encourages viewers to keep their fingers on the pulse and gaze into the future.
Why Was the 20th Anniversary Edition Special?
The celebration of the 20th anniversary was marked by the offerings of 282 national and international exhibitors from 38 countries around the globe. The fantastic atmosphere of the fair was felt in any corner of the magnetic venue. The crowd–which consisted of collectors, dealers, curators, celebrities, and artists–was a fine addition to the feast. Everything was designed in a way that you literally feel the rise of contemporary art after the long pandemic sleep. The largest-ever catalog of galleries and the great audience bring hope that 2023 will be quite a year.
Fine Art Shippers at Art Basel Miami Beach
Fine Art Shippers delivered artworks to the fair for several of our clients, including Gavlak, Kavi Gupta, Victoria Miro, and Berggruen Gallery. We have extensive expertise in the transportation of the pieces to such shows, so our team did everything in the best possible fashion. Apart from our job, we were happy to come to Art Basel Miami Beach as visitors. It was an unforgettable experience that we are now so glad to share with you. Fine Art Shippers already looks forward to seeing what the 2023 edition will have to show.