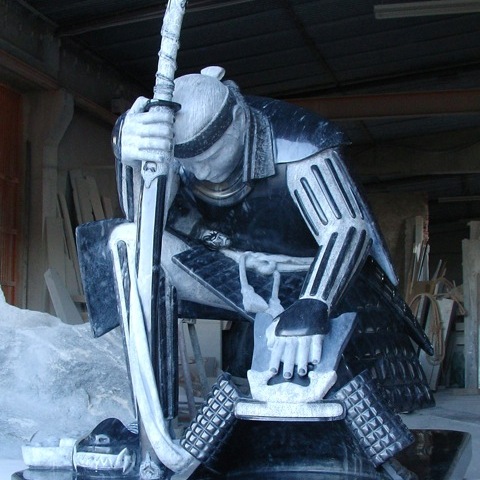 Marble sculpture is, without a doubt, one of the most instantly recognizable, enduring, and beautiful forms of sculpture. It is also one of the oldest of the arts, which was present in almost all ancient civilizations. The Parthenon Marbles, Laocoön and His Sons, Venus de Milo, and Michelangelo's works Moses and David are just some of the most known masterpieces made of marble. The contemporary art world also has many great examples of marble sculptures created by the most talented artists of today. One such master is the Portuguese sculptor Cesar Valerio.
The Art of Marble Sculpture by Cesar Valerio
Cesar Valerio (b. 1976) is a Portuguese artist from the charming village of Vila Vicosa, one of the most precious jewels of Alentejo. Raised in a family of a master stonemason, Valerio has been surrounded by artists and marble stone sculptures since his childhood. As a boy, he followed his father everywhere, driven by his passion for art and the ability to transform raw material into something beautiful. At the age of 17, Cesar Valerio was already working with his father as an apprentice stonemason, mastering his skills in stone carving and sculpting. Valerio created his first marble sculpture when he was 27, which marked the start of his career as a professional sculptor.
Inspired by the culture and nobility of a human being, Cesar Valerio's sculptures are a reflection of the artist's feelings and emotions. They are moments of his life, etched in stone. His fascinating works have been exhibited all over Portugal and mentioned in a number of international publications. Two of his creations deserve particular attention. These are Valerio's 2005 black marble sculpture "Devotion," depicting a samurai figure, and his 2013 work in pink marble stone "Son of the sun," depicting a male nude.
If you love marble sculptures, you should definitely see the works by the Portuguese artist Cesar Valerio. He is a true master of his art, who has much to say through his beautiful creations.