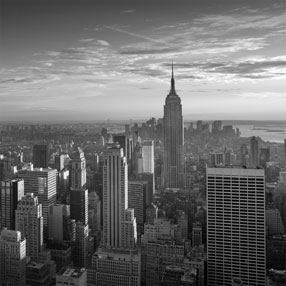 New York is not in vain considered the capital of the art world. Numerous art museums and galleries, shows and festivals, most famous artists and renowned designers are all here, in the city that never sleeps or, if to be more exact, the city that is constantly on the go. Everything is moving here, including art. No wonder, fine art shipping services in NYC have always been in demand.
Just like expensive bottles of wine and vintage glassware, fine art is a uniquely difficult commodity to ship. Even though some of the pieces may seem quite durable, there are still many factors that make shipping fine art a challenging undertaking. Not only can valuable works of art be stolen, but they can simply be damaged in transit for various reasons, from traffic collisions to unpredictable natural disasters. In fact, almost 50 percent of art loss occurs due to improper handling, packing, and moving techniques, which turns fine art shipping in NYC into the art itself.
The challenges of transporting, preserving, handling, and installing art demand extra care and specialized skills from everyone involved in the art shipping process. Moreover, art shipment requires special packaging techniques and durable custom crates, not to mention appropriate art storage facilities and vehicles. All these elements are vital for any art shipping company based in New York or elsewhere. At Fine Art Shippers, we understand it like no other. Being engaged in this business for 20+ years, we know how it is important to treat our work as art, with utmost care for every single item being shipped.
Our trucks are all equipped to maintain proper humidity and temperature levels needed for safe transportation even in the most severe conditions. We boast specially trained staff experienced enough to handle even the most fragile items. Our art storage is equipped with an active alarm system and a fully automated fire protection system that ensure the safety of each artwork being stored. All of these features allow us to work with some of the best museums, art galleries, private collectors, and auction houses that entrust us with shipping fine art collections and touring exhibitions across the US and internationally. Our primary goal is to make it easier and affordable for everyone to ship art safely and securely, no matter how fragile, ancient, awkward, or large it is. Contact us now for more information about art shipping services in NYC.