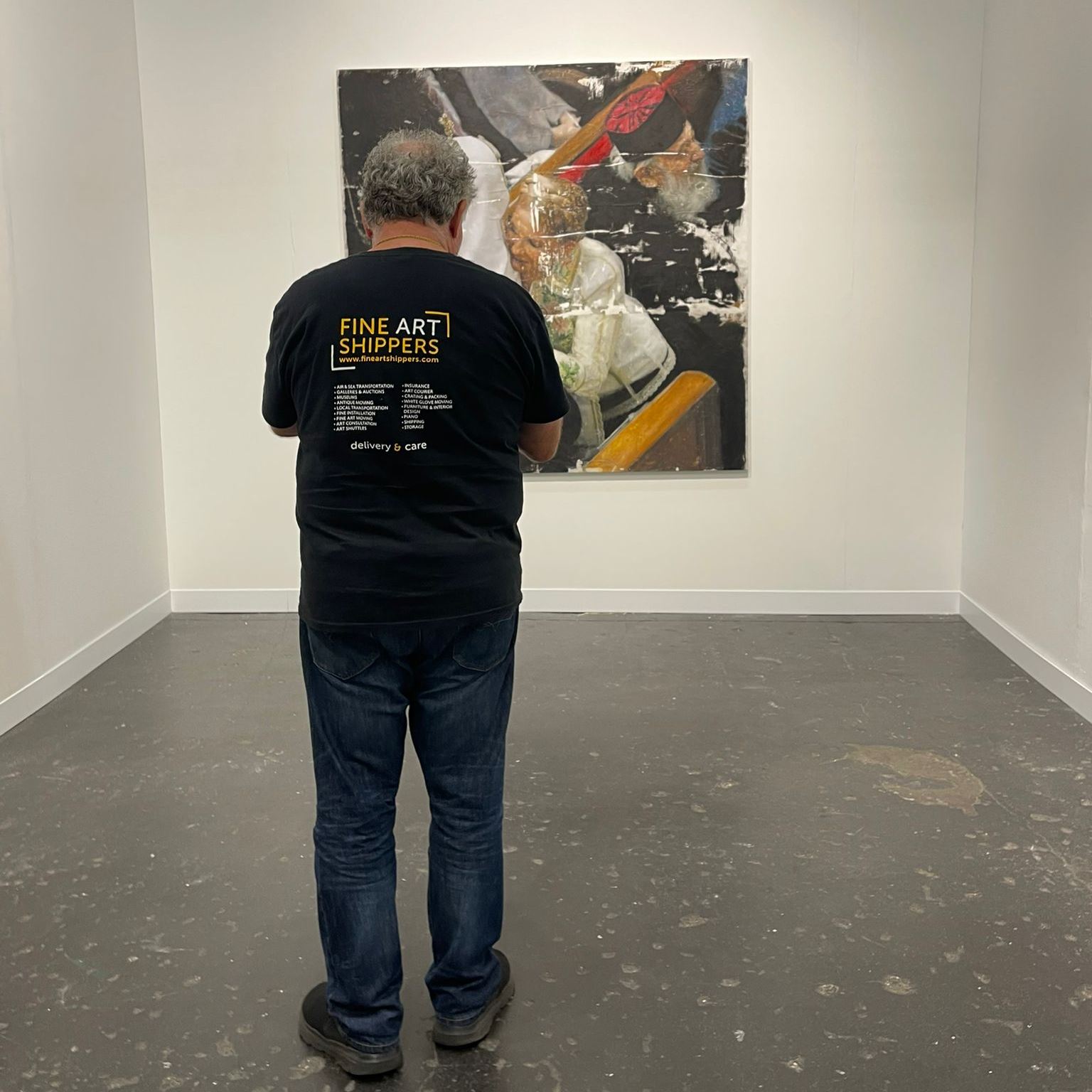 New York's oldest and biggest art fair, The Armory Show, has just closed its 2023 edition and, with that, marked the end of the Armory Week in NYC. Since the 1990s, this show has been a major destination for those who want to stay updated with the latest art trends and see only the best of the best of what the international art market has to offer. The Armory Show 2023 gathered more than 800 artists from over 35 countries in its traditional site at 69th Regiment Armory on Lexington Avenue. Fine Art Shippers had the pleasure of visiting the legendary fair, and we are glad to share our experience with you.
The Armory Show 2023: Highlights & Our Experience
As the audience, we are more accustomed to seeing the end product of the creative process and not the act of creating itself. One of the most unusual exhibitions at The Armory Show 2023 challenged that notion: Drake Carr painted portraits of his friends and family right in front of the visitors in his booth that was designed to resemble a New York apartment.
Figurative paintings that tell a story through stylistic choices and symbolic elements have been at the center of attention of collectors and curators for some time. The Armory Show 2023 featured an impressive selection of figurative pieces by such artists as Kwesi Botchway, whose work comments on the politics of representation of Black youth, and Narsiso Martinez, who paints farmworkers with halo-like bar codes over their heads, using fruit shipping boxes as canvases.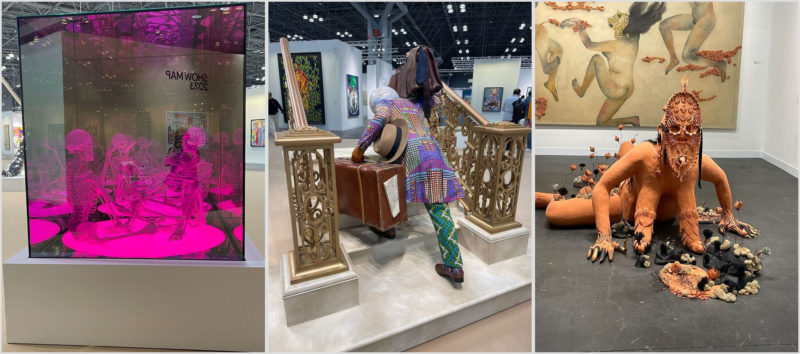 Another noticeable art trend presented at the show was the combination of tradition and modernity. The contrast between these concepts became a central theme in the installation by the NYC-based artist Jean Shin, titled "Huddled Masses." The piece was composed of mobile phones and computer cables, arranged to resemble the landscape of a traditional Zen Garden. The musician and artist Milford Graves incorporated tabla drums, wooden carvings, anatomy models, and computer monitors in his "Bikongo-Ifá: Spirit of the Being." Similarly, Remy Jungerman's collage paintings combined Surinamese Maroon cultural patterns with modernist motifs.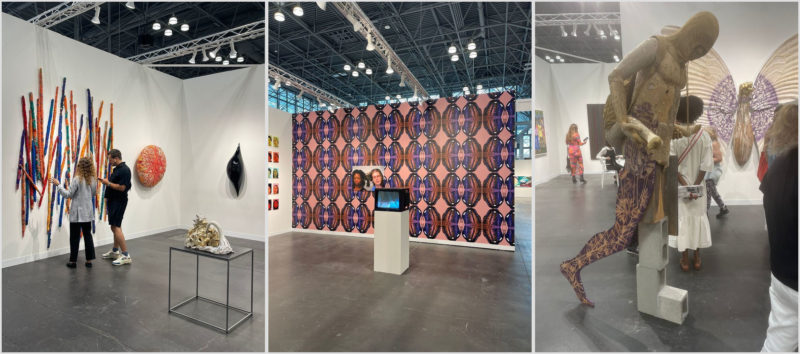 It is needless to say The Armory Show 2023 was a booming success, from selling out pieces for hundreds of thousands of dollars in the first opening hours to breaking attendance records. It was an honor to see the future of the art world unfold in front of our very eyes.