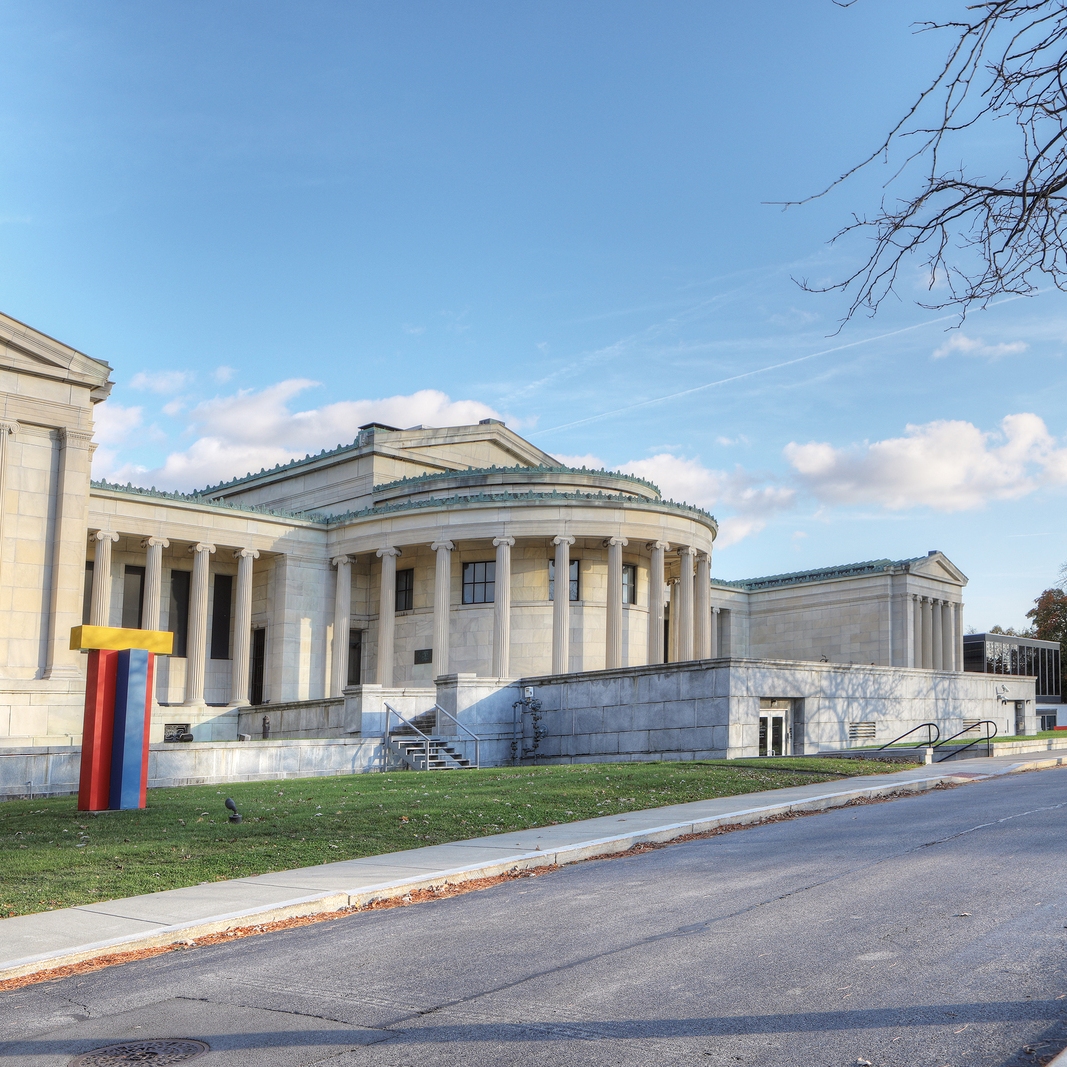 The State of New York has many museums, both world-renowned and smaller ones, featuring outstanding collections of art. The best of them, such as the Metropolitan Museum of Art and the Museum of Modern Art (MoMA) are located in New York City, but there are many must-visit institutions in other cities too. For example, at Fine Art Shippers, we highly recommend visiting the Fenimore Art Museum in Cooperstown, the Ruth and Elmer Wellin Museum of Art in Clinton, and the Parrish Art Museum in Water Mill. There is one more great art museum that is definitely worth your time and attention – the amazing Albright-Knox Art Gallery in Buffalo.
The Albright-Knox Art Gallery
The Albright-Knox Art Gallery is a vibrant art museum located in Delaware Park in Buffalo, NY, right opposite the Burchfield Penney Art Center and Buffalo State College. It has a long history of collecting and exhibiting, which starts in 1862 with the foundation of the Buffalo Fine Arts Academy, one of the oldest art institutions in the US and the parent organization of the Albright-Knox. The Museum is named after two Buffalo philanthropists who made a significant impact on its development: John J. Albright who donated funds to begin construction of the gallery's building in 1900 and Seymour H. Knox, Jr. who contributed to a new addition to the gallery in 1962.
Today, the Albright-Knox is a true American national treasure. Focused on modern and contemporary art, it houses an impressive collection of artworks, including some really priceless paintings and sculptures by such masters as Paul Gauguin, Vincent van Gogh, Pierre-Auguste Renoir, Amedeo Modigliani, Claude Monet, Pablo Picasso, Mark Rothko, Jackson Pollock, Frida Kahlo, and Andy Warhol. It is among the oldest museums dedicated to the art of our time in the world, and it is definitely worth visiting. Very recommended!