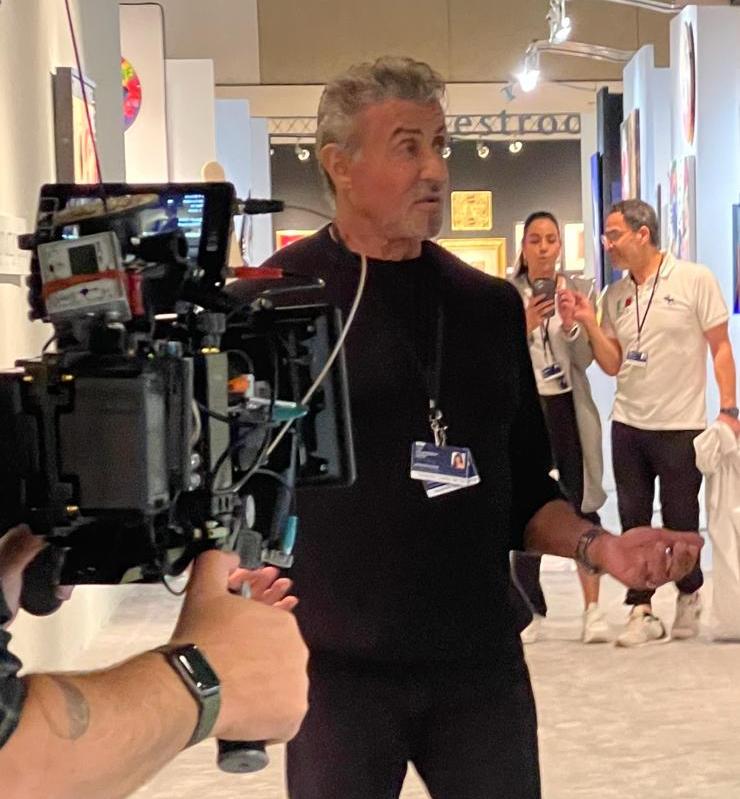 Most people know Sylvester Stallone for his iconic roles as Rocky and John Rambo. Not many, though, know him as an enthusiastic painter who has been creating art for about 50 years. Fine Art Shippers was excited to see the famous Hollywood star and his artworks at The Palm Beach Show 2022, where we are providing onsite shipping services. How did Stallone art emerge in the first place, and what always inspired him as an artist?
Sylvester Stallone Art at The Palm Beach Show 2022
Sylvester Stallone once said, "I think I'm a much better painter than an actor." His art is indeed singular, but his acting career, without any doubt, is the main centerpiece of his life. He fell in love with painting back in his childhood days. It was his true calling and a way to earn a couple of dollars for the bus to school. Speaking of his inspiration, Stallone art has been a tool for translating feelings into images. For example, Rocky Balboa was the product of hyper masculinity.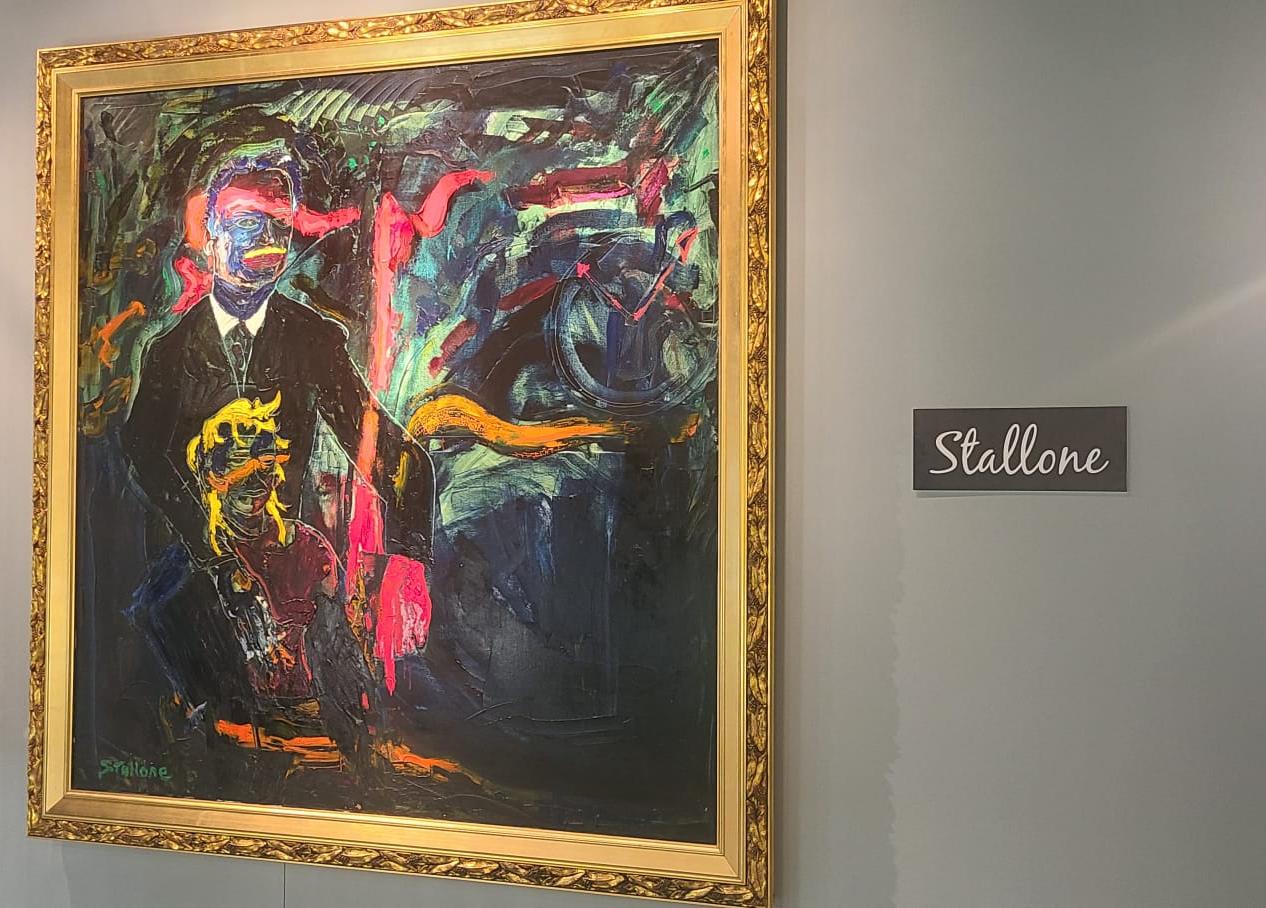 Throughout his long painting career, the actor had only several exhibitions. His artworks were featured at museums and galleries in Russia, France, Germany, and the US. If you look at Stallone art, you will notice the actor-turned-painter prefers abstract art and skillfully plays with red and black colors. Some critics justifiably compare his art to Jean-Michel Basquiat's art as they are somehow similar. Nowadays, Sylvester Stallone is open about his art and actively shares it with the audience, but it wasn't always like that. In the past, he was protective about his paintings because art made by actors and politicians usually came as an unpleasant surprise.
Fine Art Shippers was excited to see Rocky in the flesh at The Palm Beach Show 2022. The show will go through February 22, so hurry up and make sure to see Sylvester Stallone's art by yourself.