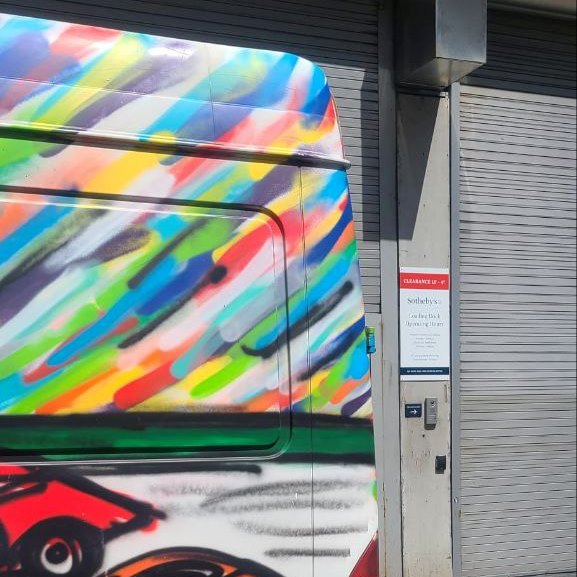 New York City is undeniably the heart of the global art market. Sales made by NYC-based auction houses comprise a significant portion of art sold around the world. As an art logistics company headquartered in New York, Fine Art Shippers has an opportunity to assist collectors with the transportation of their purchases from auction houses. Those who choose to enlist services from Fine Art Shippers in NYC know that their valuables are in safe hands. For instance, we offer art delivery services from Sotheby's, a famous auction house with 80 locations in 40 countries, which regularly holds auctions and private sales of fine art, antiques, jewelry, and luxury items. 
Sotheby's Auction Shipping Services Offered by Fine Art Shippers in NYC
Sotheby's is a legendary auction house with a centuries-long history. It was founded in the 18th century in London, UK, and primarily sold antique books at the time. The fascinating fact about Sotheby's is that it did not start selling fine art until the beginning of the 20th century. Nowadays, it is considered one of the biggest major auction houses in the world. Sotheby's is also known for helping collectors buy art discreetly. Private sales are actually some of its biggest sources of income.
These days, it is not uncommon for auction houses to have online sales. For example, Sotheby's allows potential buyers to pre-register on its website and participate in biddings from the comfort of their homes. This means art collectors can acquire new additions to their collections without having to be physically present at the auction. To make the process of auctioning even easier, collectors hire specialized companies offering high-quality art handling and shipping services. These are exactly the services provided by Fine Art Shippers in NYC.
If you are looking for a seamless auction shipping experience, Fine Art Shippers is the company for you. We are always ready to pick up your newly purchased items from Sotheby's and deliver them straight to your door. We recommend our art shuttle services for cost-efficient, safe, and quick transportation of your valuables. Fine Art Shippers' art shuttles start their journey in New York and cover almost all states across the country.
If you are a collector who is participating in Sotheby's art sales from outside the US, we will be happy to help you arrange a hassle-free international shipping process. For more details, feel free to contact Fine Art Shippers in NYC, using any method of communication you prefer. We are looking forward to working with you!