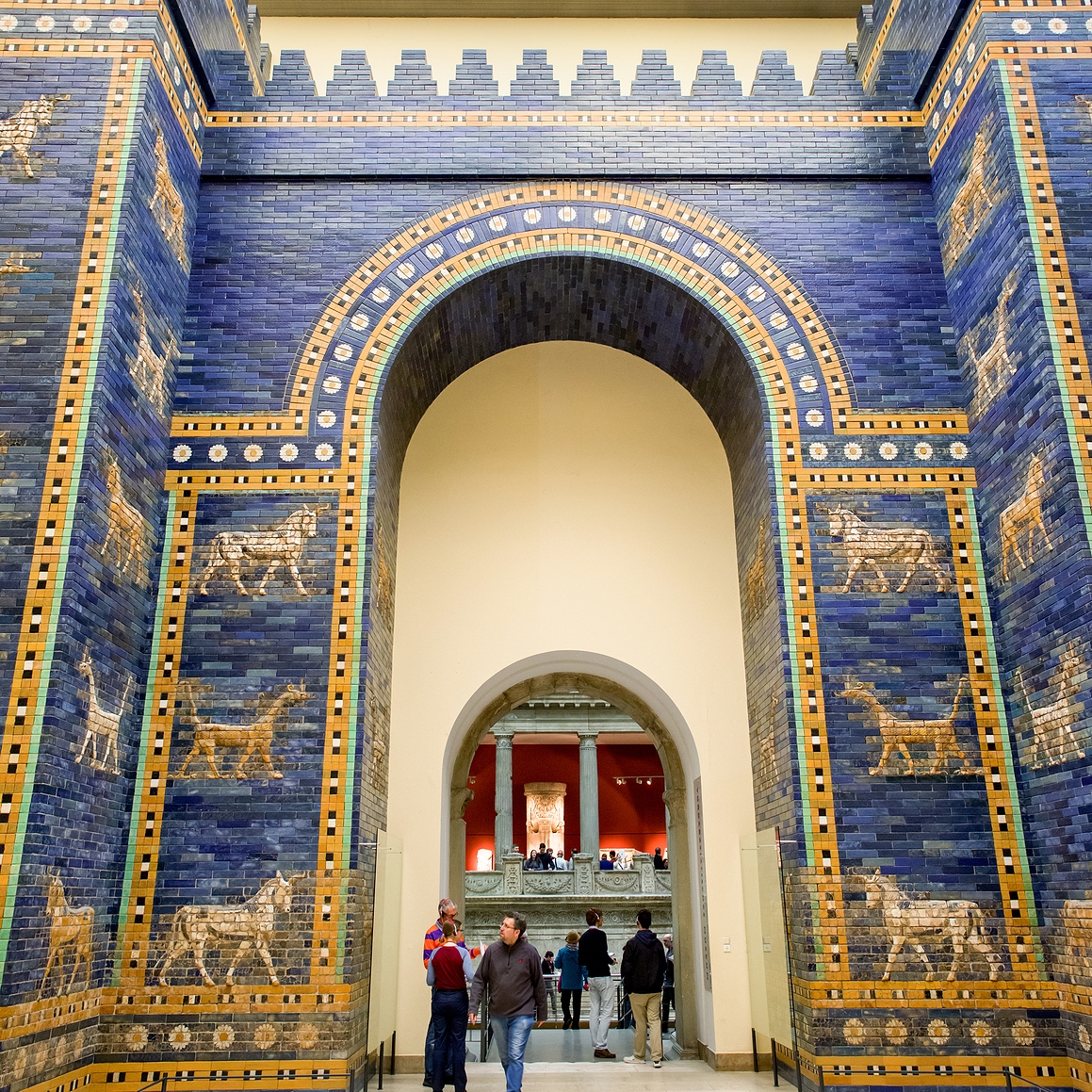 Did you know that the world-famous Pergamon Museum in Berlin will be closed from October 23… for, at least, 14 years. Extensive restorations will affect the classical museum building and some of the exhibits. Let us concentrate on the latter and look at the history of one of them. Coincidentally, that would also be part of the history of art shipping.
Art Shipping a Century Ago: A Case of the Ishtar Gate
Many visitors of the Pergamon Museum wonder how the enormous Ishtar Gate, which was built around 575 BC, found its way to Berlin. The excavations of the ancient city of Babylon, which is located nowadays in Iraq, were carried out by the German Oriental Society from 1899 to 1917. During the mass excavations, thousands of glazed bricks were found. But they were all fragmented. The archeologists knew that they were excavating something extremely valuable, but they couldn't fully imagine the beauty of the whole construction.
In 1917, all the excavated fragments were packed into 399 wooden boxes. At the time, the world did not know the standards of art shipping: those crates were not comparable with today's international shipping crates, and they were not filled with cushioning material at all – just bare wooden boxes with nearly 250 fragments in each of them. What a nightmare for contemporary art shipping, especially taking into account the value of the transported items!
Anyway, the fragments were shipped by sea from Basra to Hamburg, and finally down the rivers to Berlin. The reconstruction of the Gate began with the desalination of the glazed bricks. They were then strengthened with paraffin and sorted by color and motif. The process of reassembling the bricks was probably the largest restoration in world history. Not all the tiles were found, and the gaps were filled with new bricks glazed according to ancient technology. It was not until 1930 that the museum where the Gate was preserved opened its doors to the first visitors. However, the spacious hall of the museum could accommodate only the reduced version of the Ishtar Gate because it would have been impossible to reconstruct the actual dimensions of the Babylonian wonder.
If you have a chance, make sure to visit the Pergamon Museum to see the amazing Ishtar Gate. And if Berlin is too far away from you, you can also see a panel with a striding lion from the Ishtar Gate in the Metropolitan Museum of Art in New York.