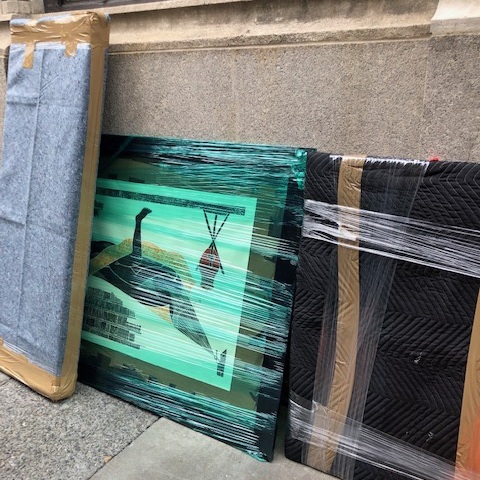 Fine Art Shippers is a team of experienced fine arts shippers specializing in the national and international transportation of paintings, sculptures, antique furniture, and other objects of value. We have expertise and resources to ship art objects of any size and to any destination, including to the exotic Virgin Islands in the Caribbean Sea. Shipping art from New York to anywhere in the world is our specialty and our passion, and we are ready to handle even the most challenging and delicate task.
Shipping art and antiques for Brian Vandenbroucke
Not so long ago, Fine Art Shippers had the pleasure of shipping art from New York to the Virgin Islands for Brian Vandenbroucke who is the founder and managing director of Mooncottages St. John Villa Rentals located in St. John, U.S. Virgin Islands. It was an entire collection of beautiful artworks and antiques, and we had to pick it up from the apartment in the Upper West Side, a coveted neighborhood in the borough of Manhattan, which is sandwiched between Central Park and the Hudson River.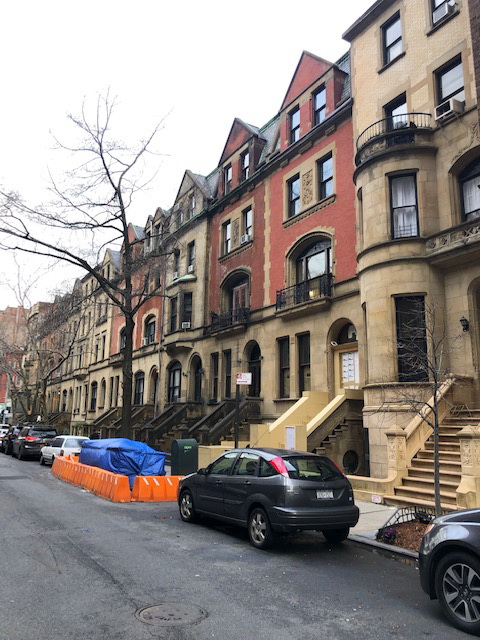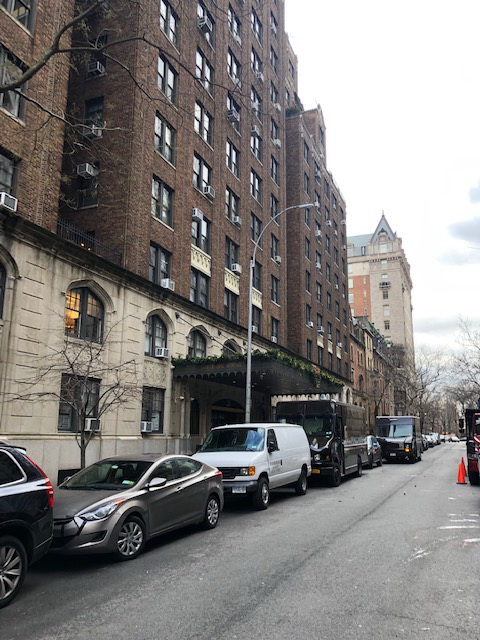 Among the items were absolutely stunning examples of Asian art, valuable terracotta objects, and also elegant antique furniture. Each of them was carefully packed by our team and then transported to our warehouse in Brooklyn.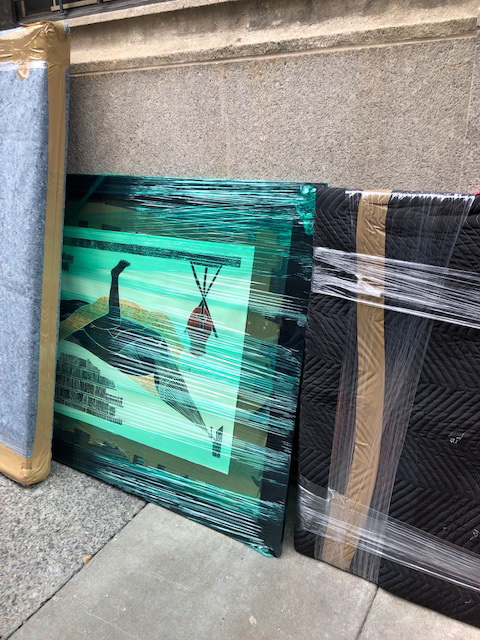 In our warehouse, all of the items were additionally packed with reinforcement in bubble and foam and then crated in custom built wooden crates that are required for shipping art from New York to the Virgin Islands safely. The fact is that if everything is done right, such a crate with the artwork inside can withstand all the rigors of international shipping. For this reason, at Fine Art Shippers, we pay special attention to the art packing and crating process and always do our best to ensure that every transported item arrives at the destination (in this case, St. John) intact.
Shipping art from New York to the Virgin Islands for Brian Vandenbroucke was a great pleasure for Fine Art Shippers. We love handling large collections of art and antiques. Moreover, we specialize in shipping entire estates and providing white glove relocation services to private clients moving abroad. At Fine Art Shippers, we can help with any logistics problem, and we can do it at a very reasonable price. Just tell us about your needs and requirements, and we will offer the solution that suits you best!