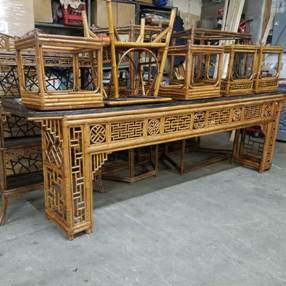 Shipping furniture from NYC to Hong Kong can be a challenge unless you hire experienced shippers of fine art for this job. This is especially important if you are shipping antique furniture of exceptional value.
Each piece of antique furniture is unique and highly collectible. Besides, each piece of antique furniture is very delicate due to its considerable age and condition, which means that it can be easily damaged in transit. For this reason, it is recommended that you entrust the transportation process to a professional logistics company specializing in shipping fine art and antiques. At Fine Art Shippers, we have years of experience in handling and shipping antique furniture for auction houses, museums, galleries, and collectors from around the world. For example, we frequently ship antiques from the United States to mainland China and Hong Kong where we have reliable partners from Eric Art Services. Our clients entrust us to ship even high-end antique furniture purchased at Sotheby's, Christie's, Bonhams, and other reputable auction houses.
Shipping antique furniture from Sotheby's
Not so long ago, Fine Art Shippers had an amazing experience shipping antique furniture from Sotheby's auction house in New York to Hong Kong. It was a beautiful set of 19th-century Chinese black lacquer and bamboo furniture from Qing dynasty, consisting of a four-tier étagère, three Brighton Pavilion-style armchairs, a pair of demilune tables, and a recessed-leg long table with two low tables. These Chinese masterpieces were sold at Sotheby's "Gallison Hall: The James F. Scott Collection" Auction held on October 15, 2018. Every single piece was properly packed, crated in wood, and delivered to Hong Kong in its perfect antique condition.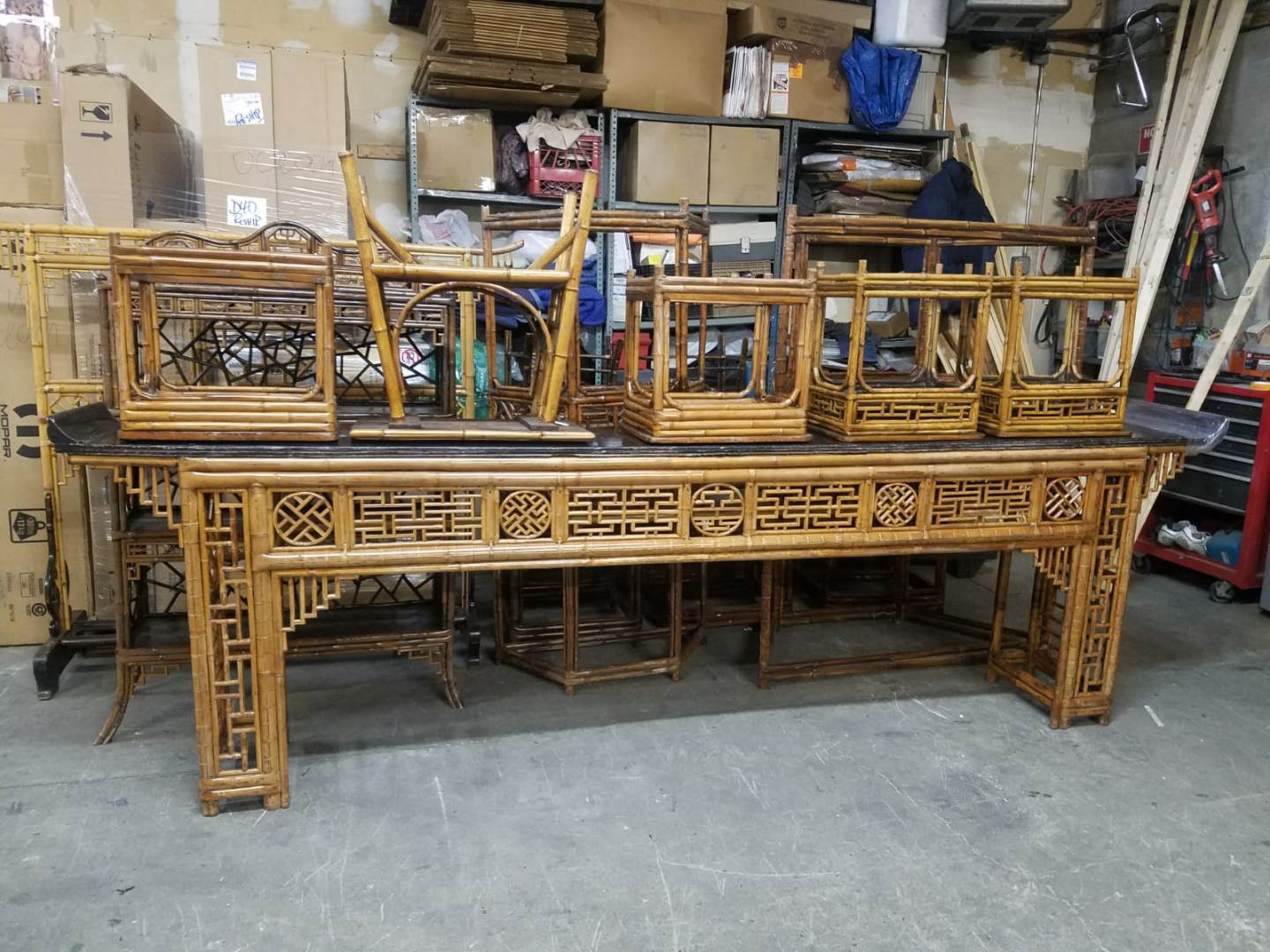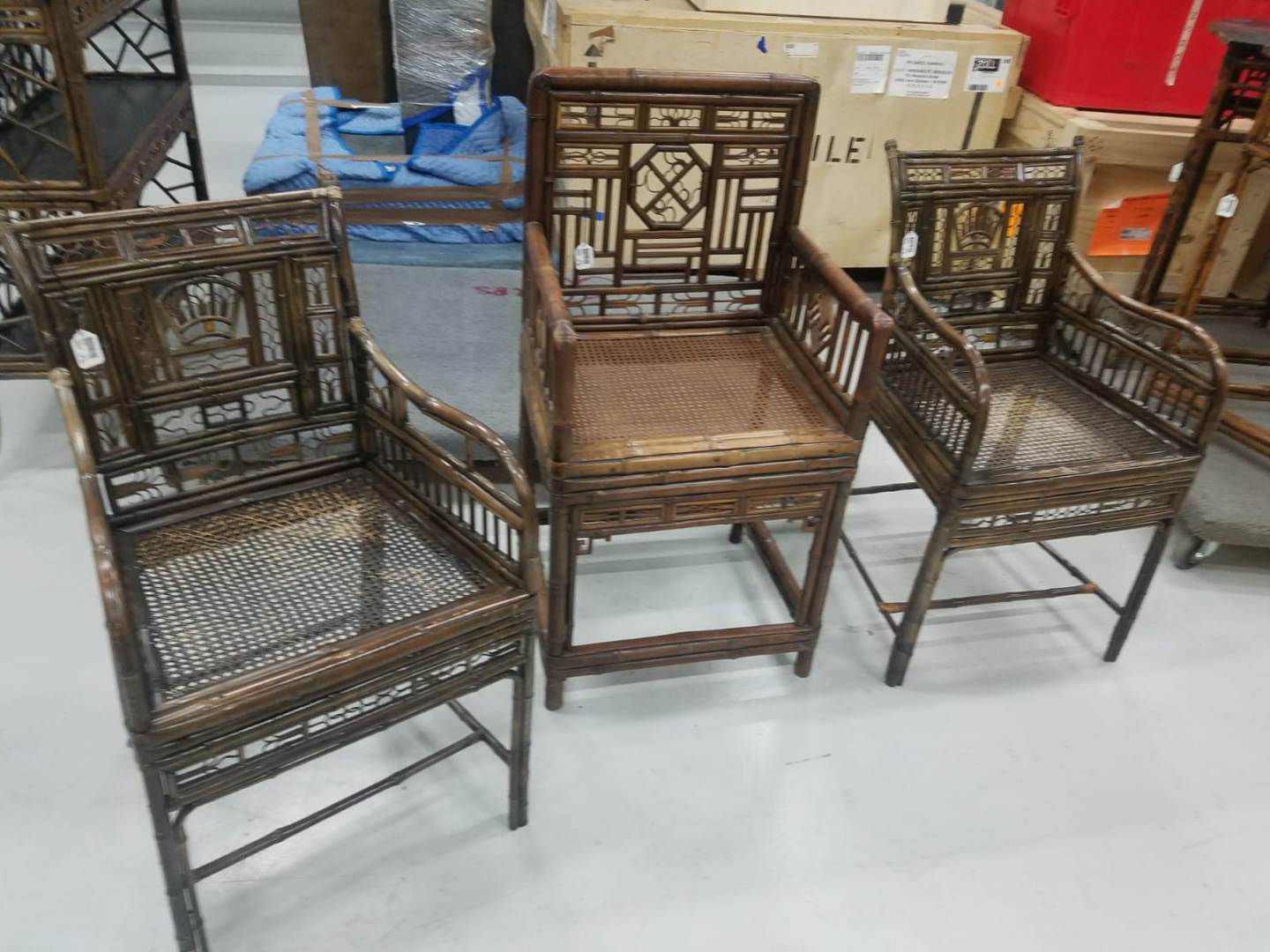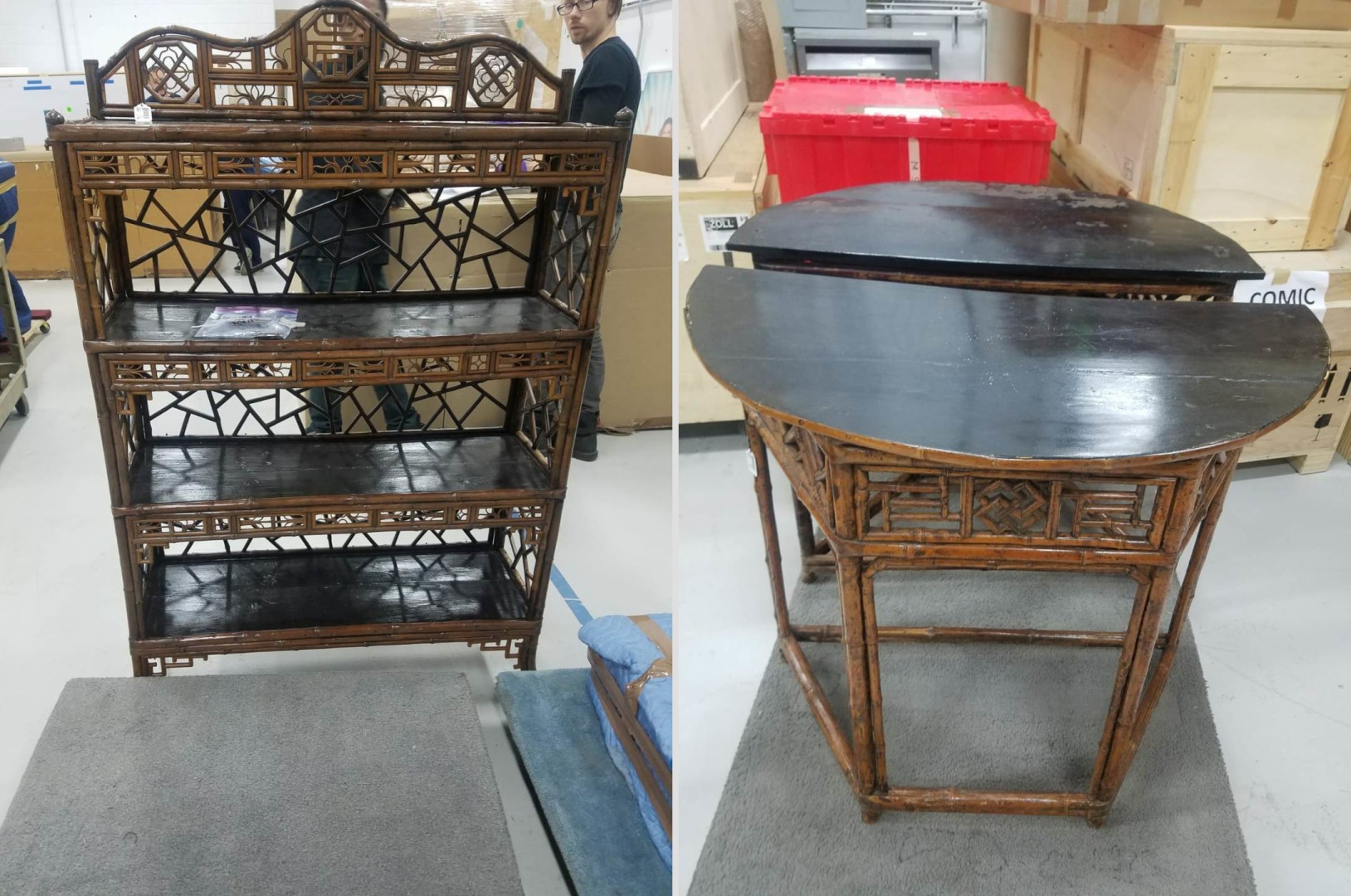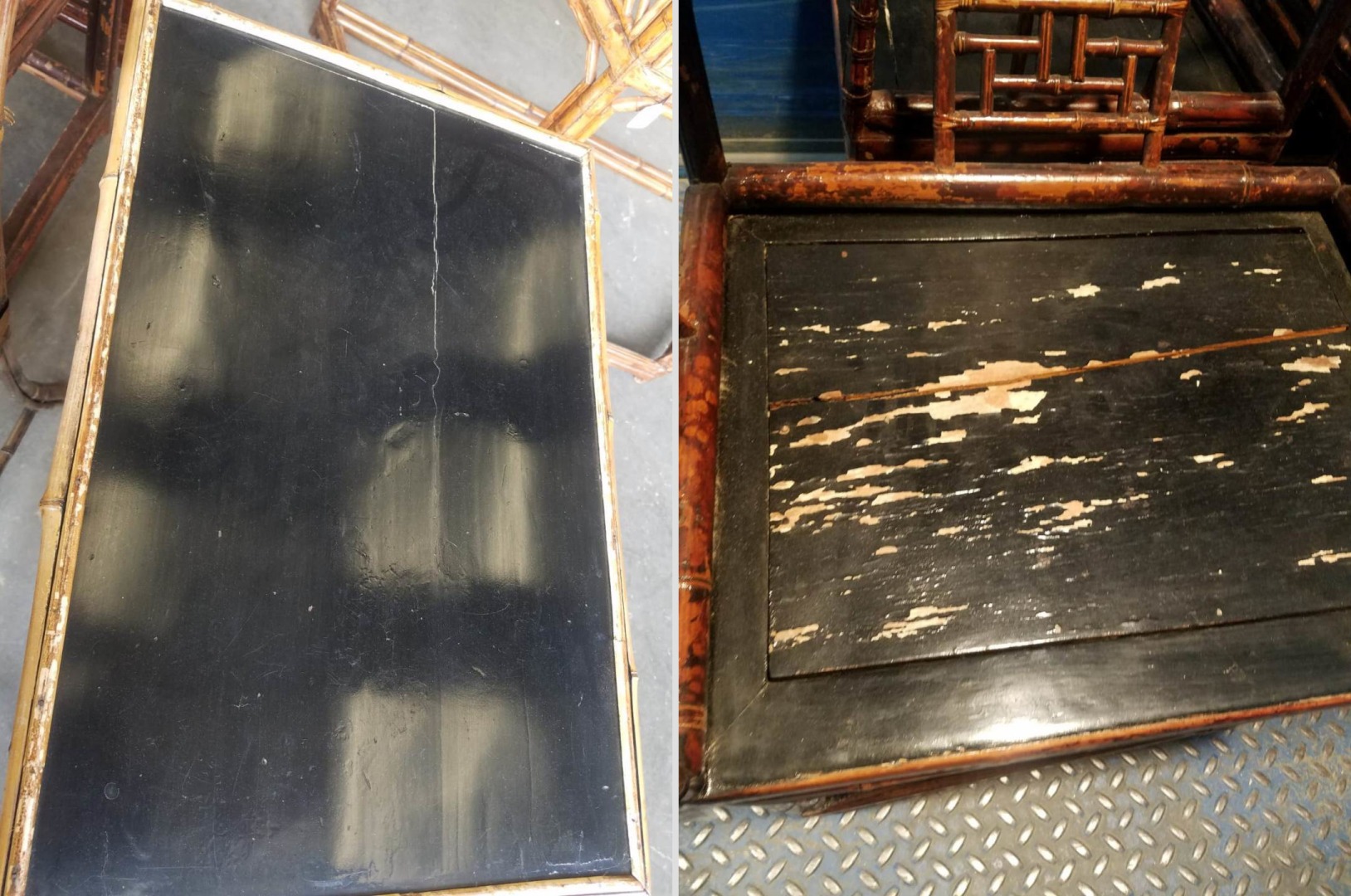 International art and antique transportation services
At Fine Art Shippers, we can pick up any piece of furniture from any auction house in the United States and deliver it to any location worldwide safely, securely, and on time. Moreover, not only are we proficient in shipping antique furniture, but we also provide our clients with a whole range of other important services, including white glove delivery, help with customs clearance and paperwork, transit insurance, and a variety of storage options in the US, China, and many other countries. What is no less important, our international art and antique transportation services are very competitively priced, so do not hesitate to request a shipping quote from Fine Art Shippers if you are looking for the most cost-effective way to ship your treasures overseas. Shipping antique furniture is our specialty, and we are always here to help!