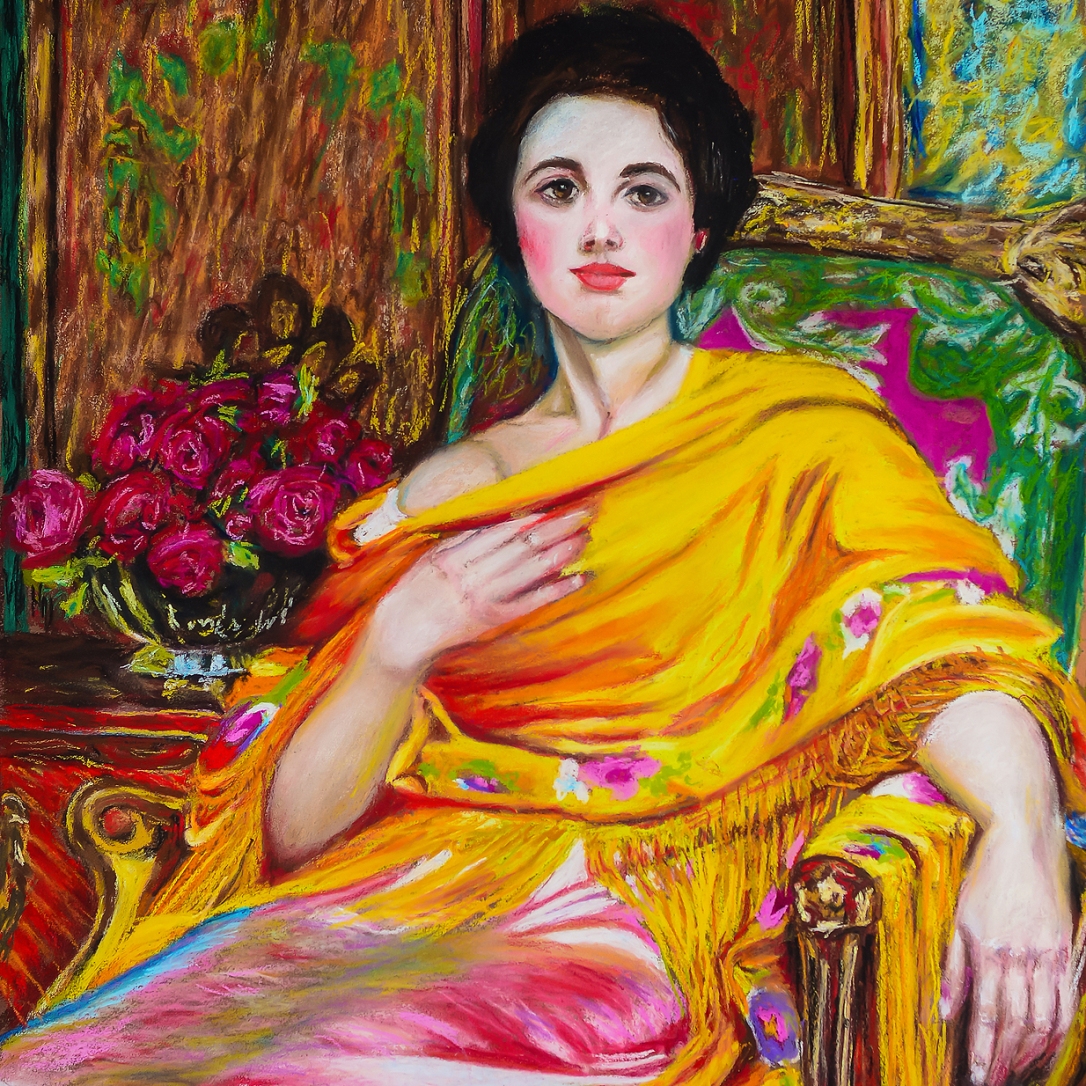 Soft pastel paintings are gorgeous, gentle, and appealing. However, as soon as your soft pastel painting is finished, it becomes a tricky piece to handle. Due to the nature of pastel, such paintings require protecting, either spraying with a fixative or framing under glass. In any case, shipping a soft pastel painting is still a challenging task, as it is extremely easy to smear. That is why professional fine art packing and shipping services are the best choice for artists working in the soft pastel medium.
At Fine Art Shippers, we understand that many artists prefer to pack paintings themselves, but this does not cancel out the importance of ordering a reliable art delivery service. It does not mean that you should pay a fortune for shipping a painting, as our fine art shipping company is distinguished not only by the highest quality of services but also by the reasonable prices that fit the budget of any artist. Moreover, even if you are not going to hire professional art packers, we can still help you with packing your artwork by providing the following useful tips.
Packing materials you need
High-quality box
Glassine paper
Plastic sleeve
Sturdy cardboard or mat board
Cushioning material
Painter's tape
Shipping labels
Guide on packing a soft pastel painting
1. Lay your painting face down on a piece of glassine paper that is slightly larger than the artwork itself. Don't use wax paper as it can melt and damage the painting.
2. Tape the glassine paper together so that the tape does not stick to the back of your artwork. Besides, try not to press on the painting while folding the paper around it.
3. Cut two pieces of cardboard or mat board so that they are a few inches larger than the artwork and connect them like a book with the use of tape. Put your painting inside and type the boards together.
4. Slip your "sandwiched" artwork into a plastic sleeve to protect it from moisture. Seal the packaging with the tape.
5. Put the painting inside the box filled with cushioning material, such as bubble wrap or packing paper. Seal and label the box with shipping labels.
These simple tips can help you pack your soft pastel painting so that it can arrive at its destination safe and sound. However, we still recommend using art transport for both international and local shipments. Call us now for a free quote!