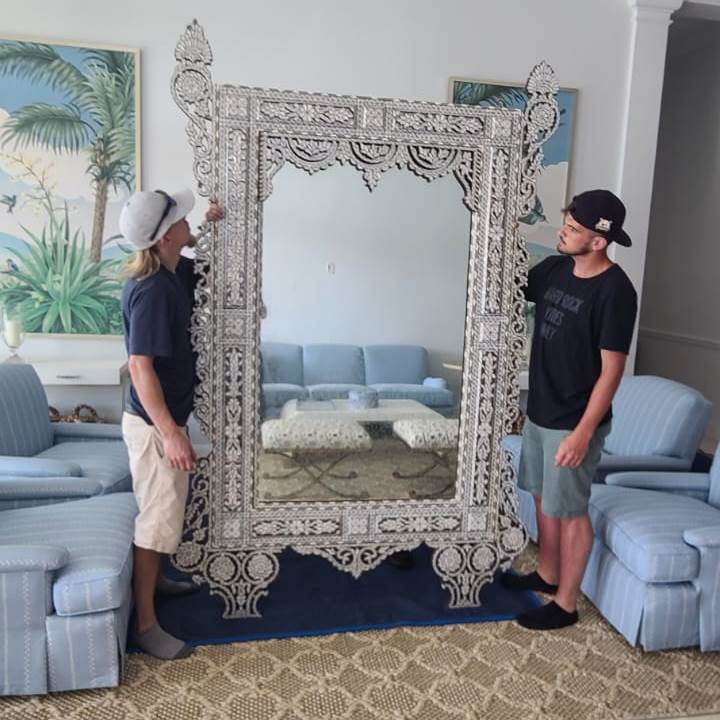 Fine Art Shippers has been providing bespoke art logistics services across the US and internationally for over two decades. Whether you are shipping an incredibly breakable or bulky piece, you can rest assured that our team will complete the task perfectly. Recently, we had a chance to prove our professionalism and showcase our skills once again. We had the pleasure of transporting a fragile Moroccan mirror from Mountainside, NJ, to Vero Beach, FL, by our art shuttle.
Shipping a Delicate Moroccan Mirror to Vero Beach, Florida
Last month, Fine Art Shippers collected a beautiful Moroccan mirror from Mountainside, NJ. The valuable item was large and had a complex structure, so it was disassembled and packed into two crates by the client. However, the packaging had to be improved by our team, as the mirror parts were not properly packed and cushioned within the crates. After ensuring that the fragile object was secured and ready for interstate transportation, we loaded the crates into our art shuttle truck and set out on our journey to Florida.
Our expert team made sure that the Moroccan mirror was completely safe during the entire transit and delivered it to the destination in perfect condition. Upon our arrival in Vero Beach, we unpacked the item with great care and installed it. As professional art handlers, we take everything that goes into art logistics extremely seriously and always handle the unpacking and installation stage with the same attention to detail as the very process of packing and transportation.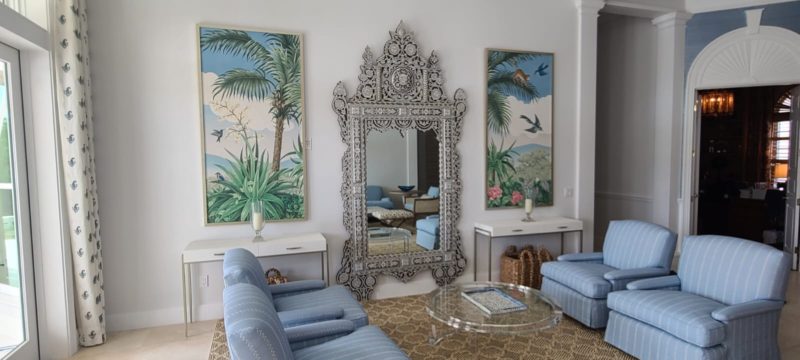 We are proud to say that our client was completely satisfied with our service. At Fine Art Shippers, we believe that it is important to receive feedback and always strive toward improvement. We are extremely grateful to Elizabeth from Elizabeth Guest Interiors for her detailed review, and we definitely look forward to working with this talented designer in the future.

Fine Art Shippers is an art logistics company based in New York City, which specializes in shipping works of art, antiques, and other kinds of valuables across the country and internationally. We offer the safest and most efficient options for the transportation of precious possessions. Our company constantly works with leading auction houses, art galleries, artists, collectors, and museums. Fine Art Shippers pays attention to every single detail to ensure that you receive the best service possible. If you are interested in our art shuttles or other services, please do not hesitate to contact our team.