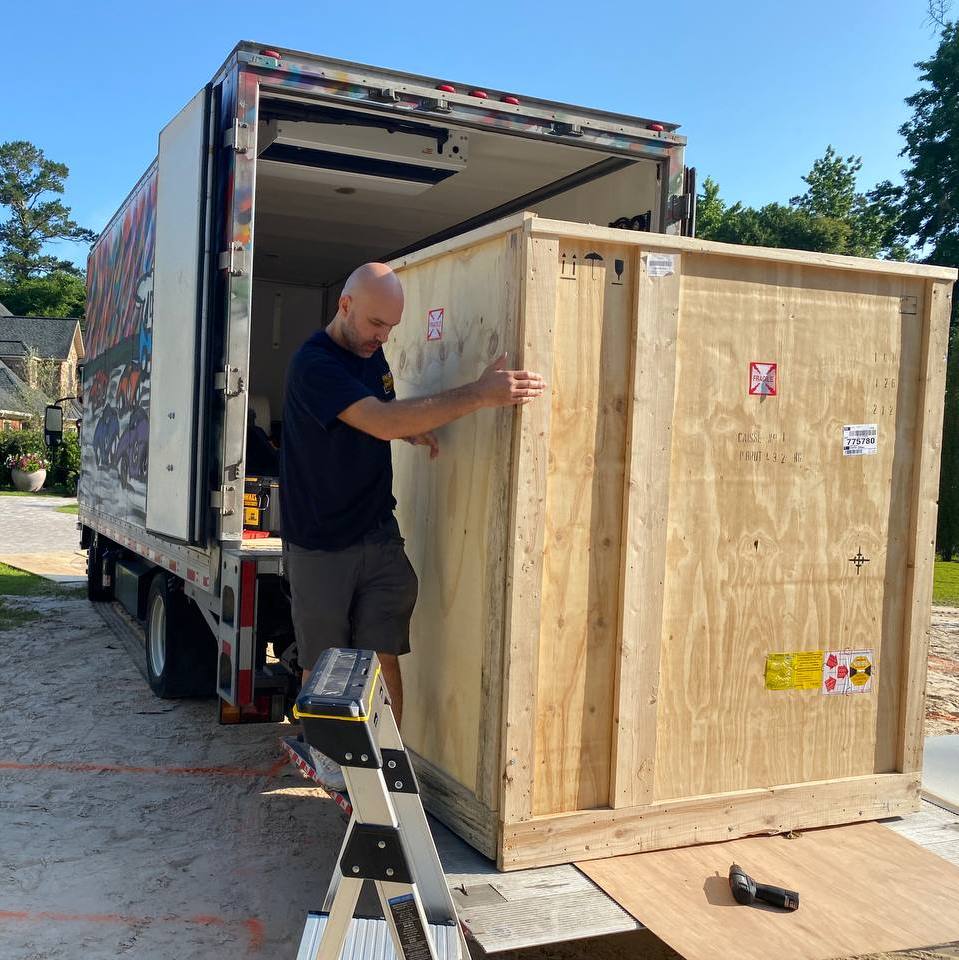 Sculpture shipping is never an easy task. There are multitudes of things to consider when planning the transportation of a fine art sculpture. The measures that you will have to take to ensure the safety of your valuable piece in transit will depend on its size, weight, shape, and material. Understandably, figuring out the logistics of such a complex process can be a challenge. The best solution you can opt for is to hire a fine art transportation company like Fine Art Shippers.
Sculpture Shipping and Installation Services by Fine Art Shippers
Fine Art Shippers offers an array of services ranging from sculpture packing and crating to delivery and installation. This means that we can meet any requirements you might have, whether it is a custom-made crate or a personalized shipping plan. Our professional team staff has substantial experience dealing with sculptures of unusual and irregular shapes or made from fragile materials. Thanks to the in-house crate-building facility, Fine Art Shippers can accommodate even the most unique items and provide high-quality sculpture shipping services.
We regularly deliver sculptures of all dimensions across the US in our climate-controlled art shuttles, which is one of the most in-demand services our company offers. Art shuttles are cost-efficient, punctual, and perfect for carrying items that require special conditions. We also have individual shipping options for exclusive orders.
As for the sculpture installation, it has to be done with exceptional care by trained art handlers. Fine Art Shippers will deliver your piece to its destination, carefully unpack it, and install it in strict accordance with your instructions.
As one of the top US art logistics companies, Fine Art Shippers often works with highly valuable pieces. Not too long ago, we collected Auguste Rodin's famous "The Thinker" from John F. Kennedy International Airport in New York, which was shipped to us right from the Musée Rodin in Paris. We handled the customs clearance process and shipped the sculpture to Tallahassee, Florida, where we professionally installed it for our client.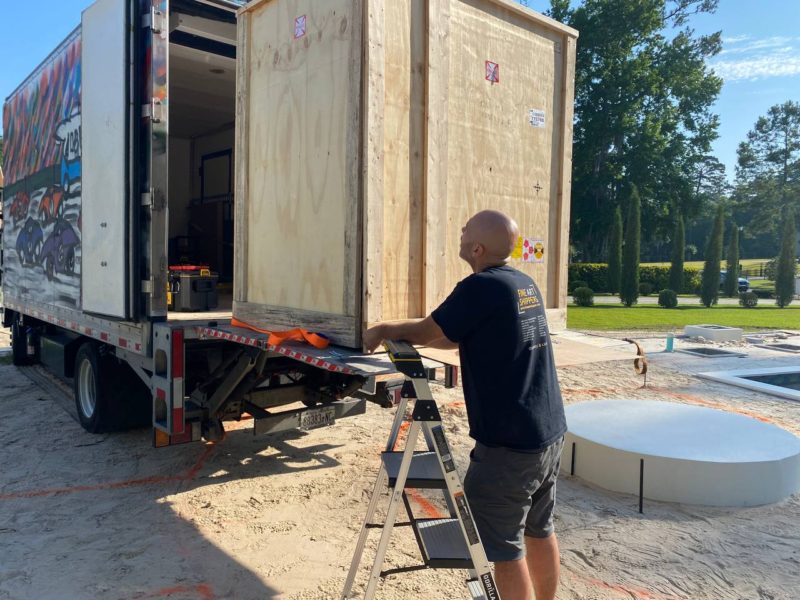 If you are looking for a bespoke sculpture shipping experience, there is no better option than Fine Art Shippers. We are always open to any questions you might have. Feel free to contact us by dialing (917) 658-5075 or sending us an email at info@fineartshippers.com.