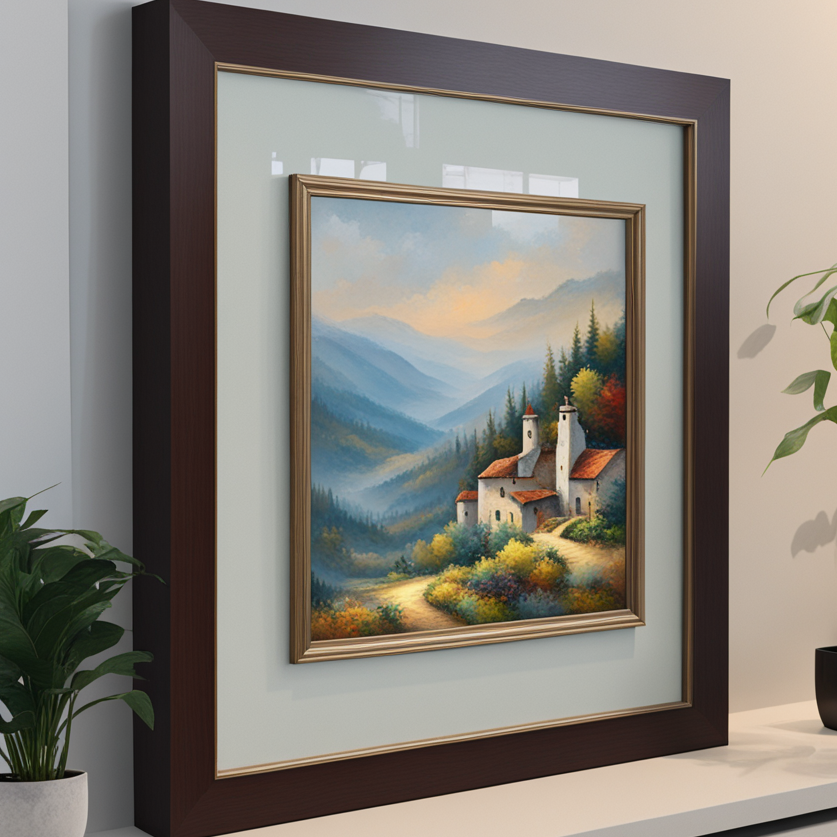 Preparing for shipping glass framed art can make anyone shiver, as such art objects come with extra damage risks during transportation. Since a piece of art is covered with a layer of glass, the crack of that glass can damage the canvas irreparably. That's why treating glass-covered canvases is a matter of delicacy and professionalism. Here are the main safety precautions you should take when preparing your artwork for shipping.
Safety Precautions When Packing Your Fine Art
The first thing you should take care of is the mirror tape cover for the glass surface of the fine art object. This rule universally applies to paintings, photographs, and art prints covered with glass; the mirror tape will keep the glass together even if something goes wrong in transit and the glass breaks.
Second, we recommend protecting the corners of the framed art properly. This can be done by placing firm cardboard corners on all sides and packaging the piece tightly so that the corners stay in their places and don't move during transportation.
An added protective layer is 'sandwiching' the painting between two sheets of foam and consecutive wrapping of the construction into the bubble wrap. These layers will guarantee the art object's proper cushioning during any vibrations or shocks in transit. A good idea is to use the double-boxing technique of packaging – in this case, you place the padded inner box inside a larger outer box and fill the empty space with cushioning materials.
Those who ship art with our well-equipped art shuttles shouldn't worry about the objects' safety, as we fix the items steadily and guarantee their safe, delicate transportation across the USA. Those who use standard shipping services should always label their objects as "Fragile" on all sides so that shippers don't accidentally break the glass during transportation.
Entrust Shipping Glass Framed Art to Our Specialists
If you're new to shipping glass framed art but need to complete this procedure, it's better to entrust the task to vetted professionals. The Fine Art Shippers team is highly qualified in dealing with all types of fine art and can package and transfer your precious belongings with due care to their type, the material of which they are made, and the delicate handling they require. There is no need to take risks with shipping glass framed art; you can always rely on professionalism and excellence to preserve peace of mind and your valuables' integrity.