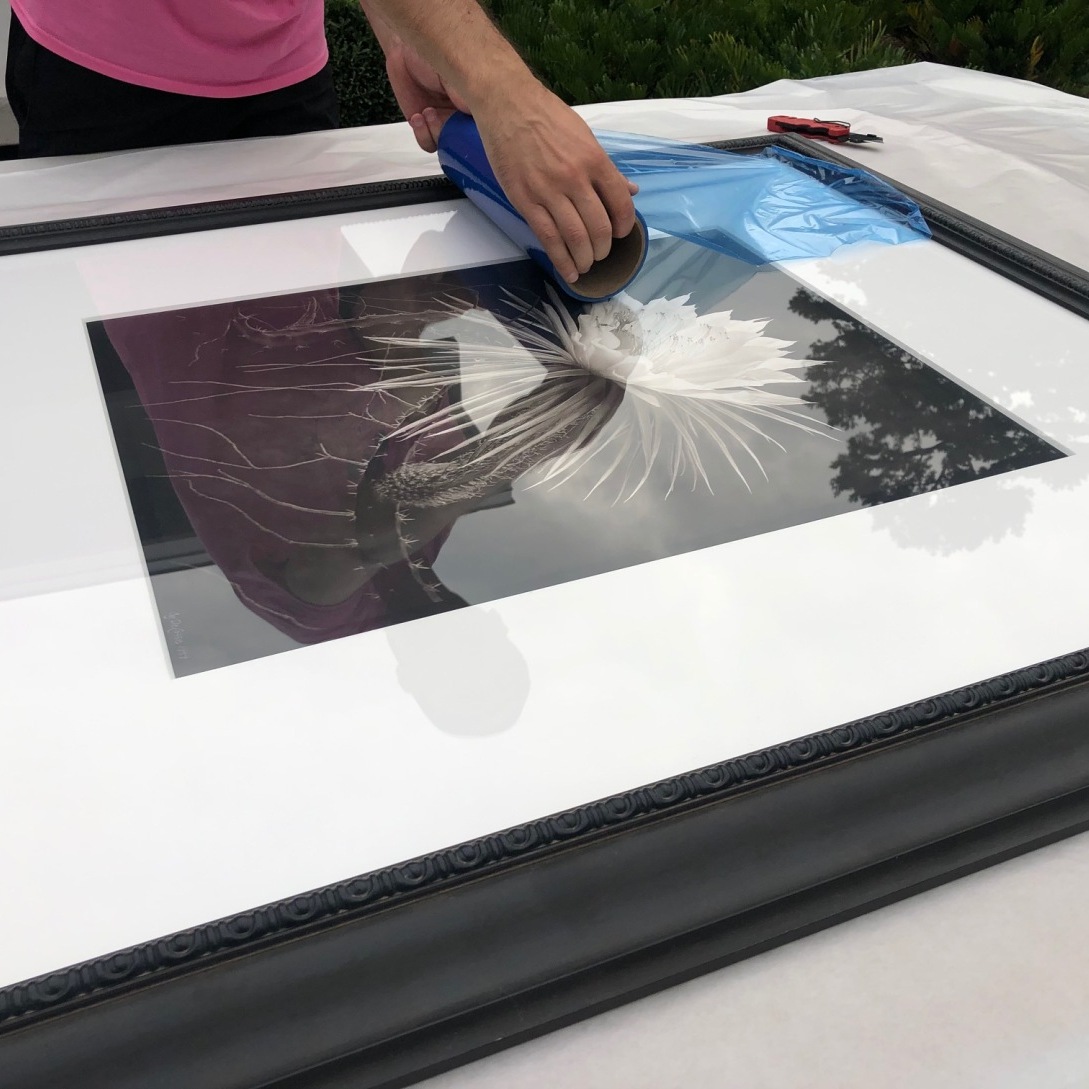 How to ship art framed with glass and ensure it arrives at the destination in one piece? This is perhaps one of the most common questions asked by art collectors and artists all over the world. So how to do it right? The most important thing here is to ensure the safe and secure transportation of your piece, whether you are shipping it across the country or overseas. This can be achieved only if you are working with a professional art shipping company like Fine Art Shippers. As art logistics experts, we take care of every single step of the art transportation process, ensuring that the pieces are handled the way they deserve. We also provide art insurance, art installation, and a range of other services that you may need when shipping fine art.
The next thing to consider is the proper packaging of your art piece. If you entrust this job to art logistics specialists who know how to ship art framed with glass, you may rest assured that everything will be done right, and your art piece will be completely protected in transit. However, if you are packing your artwork yourself, then you should consider several useful tips.
How to ship art framed with glass?
Be it a fine art print, a photograph, or a painting, if it is framed with glass, you should apply mirror tape to cover the glass when packing the piece for transportation. In such a case, you will protect the artwork from being damaged if something unexpected happens in transit and the glass breaks or cracks.
Also, consider using cardboard corners to protect the frame. Besides, it is a good idea to 'sandwich' the piece between two sheets of foam and secure everything with bubble wrap. If you are shipping art over a long distance, always opt for custom wooden crates. Such a crate will ensure your artwork arrives in its perfect condition.
At Fine Art Shippers, we know how to ship art framed with glass, and we would be happy to help! Contact us today for details!