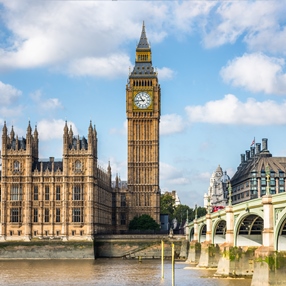 Fine Art Shippers has been working very successfully with London galleries, dealers, artists, collectors, and private clients from our headquarters in New York City for many years. However, it is time to grow our team and expand our safe art transport offering. With that in mind, Fine Art Shippers is very happy and proud to announce that we have recently opened our new office in London! All work in the Big Smoke and across the United Kingdom is carried out by our highly knowledgeable, experienced, and courteous staff, and we guarantee a high-quality and safe art transport service with a variety of options to meet any need.
Fine art shipping services
With over 20 years of experience in moving and shipping fine art, Fine Art Shippers can offer a personalized transportation service designed around the client's requirements and needs. Moreover, we have all the resources, equipment, and expertise to ship absolutely any piece of art or the whole collection from London to anywhere in the world and vice versa. What is no less important, all our safe art transport services, both national and international, are very competitively priced to meet the budget of any client.
Gallery and auction shipping services
As you know, Fine Art Shippers works with many reputable galleries and auction houses in the United States, and now we are happy to meet new clients in the United Kingdom. We spent last week visiting Christie's, Sotheby's, Bonhams, and other international auction houses with offices in London, and also attended several auction sales dedicated to Russian Art. It was an amazing experience, and we are looking forward to working with these art business professionals and their clients, shipping art and antiques for them across the world.
Packing and crating services
In addition to a variety of safe art transport options, we also offer a scope of art packing and crating services. These include professional packing and wrapping of art and antiques, as well as manufacturing custom wooden crates for paintings, sculptures, architectural models, and a wide range of other objects. Moreover, we have our own secure warehouse and fully equipped storage facility in London, so whether you need temporary or long-term storage services, we can help you with that too.
Now that you know where to find safe art transport, packing, crating, and storage services in London, contact Fine Art Shippers without hesitation! We are ready to solve any of your art shipping problems!