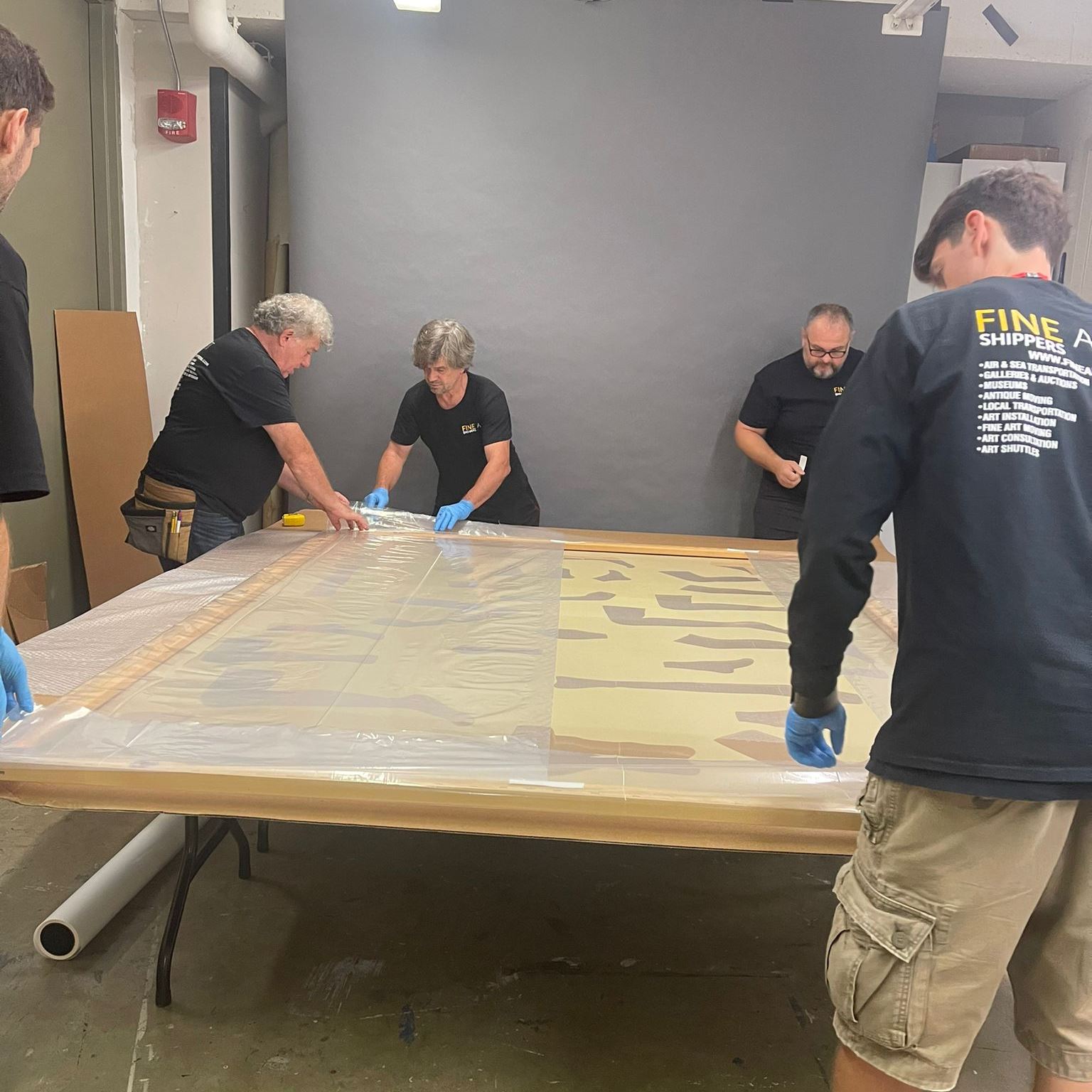 Professional art movers are the key players in the process of safe, prompt art transportation. They need to possess specific skills, knowledge, and competencies to do this job well and give the art owners peace of mind and confidence in the excellence of their service. Here are the main criteria by which you can evaluate your candidates for art shipping and determine whether they are indeed professional art movers you can trust.
Qualifications You Should Check When Hiring Professional Art Movers
Professional Training
Artworks are expensive and delicate, which creates a double burden of safe, careful handling for the art movers. That's why they should undergo extensive training on professional packaging, safe handling, and correct moving of various artwork types. Don't be shy about asking your movers about their experience when considering any service provider in this sphere.
Driving License and Experience
When you order end-to-end shipping service for your artwork, you should naturally expect that your professional art movers will come to your location, perform safe on-site packaging, and then transport the art objects to their destination. That's why your movers should be professionals in all spheres, including safe driving of the art shuttle containing your precious property.
Solid Communication Skills
It should be easy to clarify all shipping terms and details with your service provider. That's why we recommend paying attention to your potential movers' communication skills and ability to explain things to laypersons.
Customer Service Commitment
Professionals in the shipping industry should be committed to customer satisfaction and deliver their services in a customer-centric manner.
Expertise in Art Handling
It's unwise to work with movers who are new in the field and have no solid experience in art handling. You should always choose experienced professionals with a rich background in this sphere, as only qualified experts can determine the type of artwork, the treatment it requires, and the safety measures needed to keep it intact in transit.
Artwork Understanding
Professional art movers should know for sure how different artwork materials should be handled with care. For instance, old paintings, fragile sculptures, or high-end textiles all have a distinctive set of safe handling guidelines an expert should understand inside out.
Attention to Detail
Handling artwork well is impossible without rigorous attention to detail and precision at every step. One minor error can cause you a precious work of art that nobody can replace; that's why handling art is such a detail-oriented industry, tolerating no negligence or guesswork.