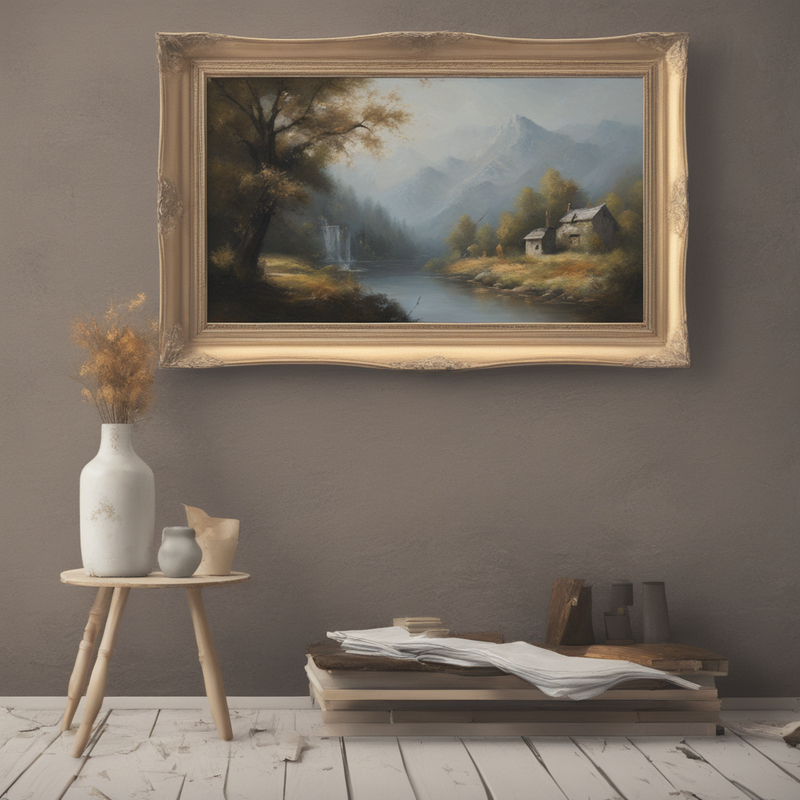 Shipping oil paintings may be required in many cases – whether you're selling your artworks or want to have them exhibited in a different location. Whatever the case, you always need to get the art pieces ready for safe transportation. Here, we share the main rules and professional guidelines for oil painting packaging and handling.
Shipping Oil Paintings: Packaging Guidelines
The first thing you need to consider is that oil paintings are more vulnerable to damage than other painting types. Unstretched paintings can be rolled and packed in tubes, but it is not always the best option when shipping oil paintings, especially old ones, over a long distance. This method is more suitable for photographic prints and posters.
If using a tube is not an option, the next consideration is whether to ship the painting framed or unframed. A frame provides more protection to the canvas, but both options allow shipping oil paintings in a rigid crate, which reduces the risks of damage and gives your item end-to-end protection in transit.
DIY Packaging Tips
Let's suppose you've decided to save on professional packing and crating services and package your painting on your own. In this case, you will need:
foam sheets;
acid-free art plastic;
packaging tape;
corner protectors;
bubble wrap;
thick cardboard (triple-ply type recommended);
scissors.
First, you will need to wrap the painting with acid-free art plastic to protect the painting's surface. Place special corner protectors if you can find any and ensure they fit well (though not too tightly). Foam and cardboard protectors work equally well for oil paintings.
Nobody knows what may happen in transit, and you should take all emergencies into account. An extra layer of protection is insulating foam; place two sheets of this foam on both sides of the painting to form a sandwich. Use sheets of cardboard if you can't locate these items. Finally, wrap the entire piece with bubble wrap but avoid placing this material directly on the painting and frame. Now, your artwork is ready for packing into a cardboard box. Seal the box properly and add "Fragile" labels.
Is It Safe to Ship Oil Paintings?
Overall, shipping oil paintings is a low-risk endeavor if you do everything right and package the item safely. Fine Art Shippers can complete this stage for you to guarantee the painting's safety and intactness during transportation and free you from the hassle of doing it yourself. Call us at (917) 658-5075 to calculate the quote for your oil painting's packaging and shipment, and we'll organize everything in line with the best industry standards and safety precautions.