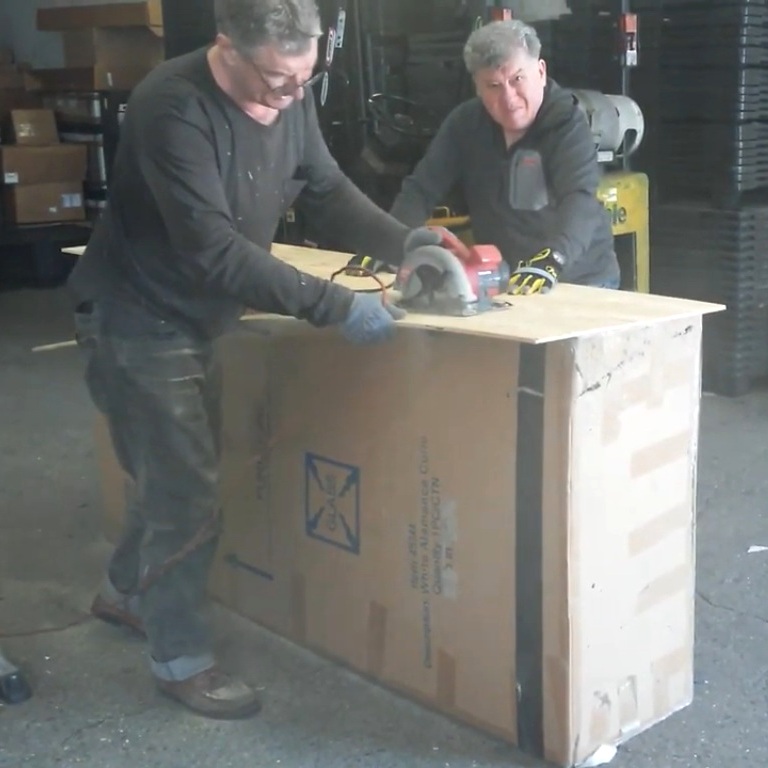 With over 20 years of experience, Fine Art Shippers brings the highest standards in the practices of fine art packing and crating. Whether it comes to a large museum marble sculpture, an Old Master painting, or a highly fragile piece of glass, our team customizes each crate to protect the artwork with maximum care and attention to detail. We also offer custom fabrication and installation services in New York City and other our locations.
Fine Art Shippers has been shipping art and antiques since 1995, and over this time, we have mastered our fine art packing services to become perfect. Each item is carefully measured and inspected to define the best packaging method. For soft packing, we use various high-quality materials specific to the artwork being shipped. These may include a range of foams, blue edging, tissue paper, acid-free glassine paper, Tyvek, bubble wrap, and others. We also pay particular attention to art pieces framed with glass. Such items are very fragile and can be easily damaged in transit if not properly packed for shipping.
In addition to fine art packing services, Fine Art Shippers provides professional art crating services for any need. Our team can design and build custom wooden crates for just about every size, type, and quantity of artworks possible. For example, Fine Art Shippers is proficient in manufacturing the following types of art shipping crates:
museum-quality crates designed with absolute maximum protection in mind;
round-trip crates that can be used many times over;
domestic one-way crates that have proven to be the most cost-effective way to ship fine art across the country safely;
skeleton crates that are perfect for transporting flat glass and marble items;
special crates for sensitive art pieces that cannot come in contact with packing and wrapping materials.
All custom shipping crates are built in our own warehouses by experienced art craters who know how to protect art and antiques and ensure that every item arrives wherever it needs to be in perfect condition.
From museum shipping crates of premium quality to standard wooden crates adapted to accommodate delicate items, we can tailor fine art packing and crating combinations to the individual needs of any shipment. One more important thing about our services is that they all come at very reasonable rates while staying focused on the safety and protection of the works of art entrusted to our team. Just let us know about the shipping requirements of your treasured pieces, and Fine Art Shippers will take care of the rest!