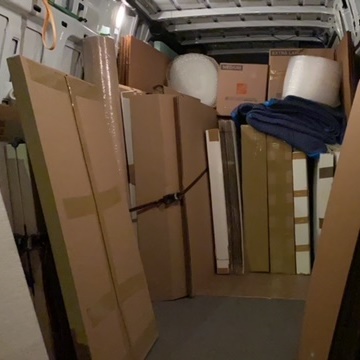 When joining an art community, you should learn everything about the effective running of your business. Fine art services provided by professional companies are designed to help novice artists move and handle their artworks safely. In this blog post, we will tell you about the primary art services you should consider.
Primary Art Services for Emerging Artists
1. Art shipping
Whether you need to move fine art locally or internationally, it is better to get professional help with handling your valuables. With art shipping services offered by experts, you can safely deliver fine art of any kind to any location. The team of Fine Art Shippers operates a network of art shuttles and provides high-quality solutions for any art moving need.
2. Art packing
Art packing is among the primary art services for any artist who wants their artworks to survive in transit. Professional packing techniques are meant to ensure the protection of your pieces and prevent potential damage.
3. Art crating
Along with art packing, crating is an essential step in preparing the art for shipment. At Fine Art Shippers, we offer custom-made wooden shipping crates for extremely delicate and fragile fine art pieces. Using them, you ensure your art is double protected during shipping.
4. Art installation
For most emerging artists, art installation is a challenging task. Professional installers can handle any art piece, from sculpture to a large painting. Besides, art installation services often include proper lighting setup, which is a critical factor affecting the look of your artworks.
5. Art insurance
When shipping valuable artworks, you never know what may happen on the road. Art insurance services are essential when it comes to the safety of your fine art or antiques. Most art moving companies take care of the full coverage of items being transported. If you ship expensive art or a large art collection, you should definitely use these services.
At Fine Art Shippers, we offer all primary art services for both emerging and professional artists, collectors, and private art dealers. Do not hesitate to reach our company for more information today!