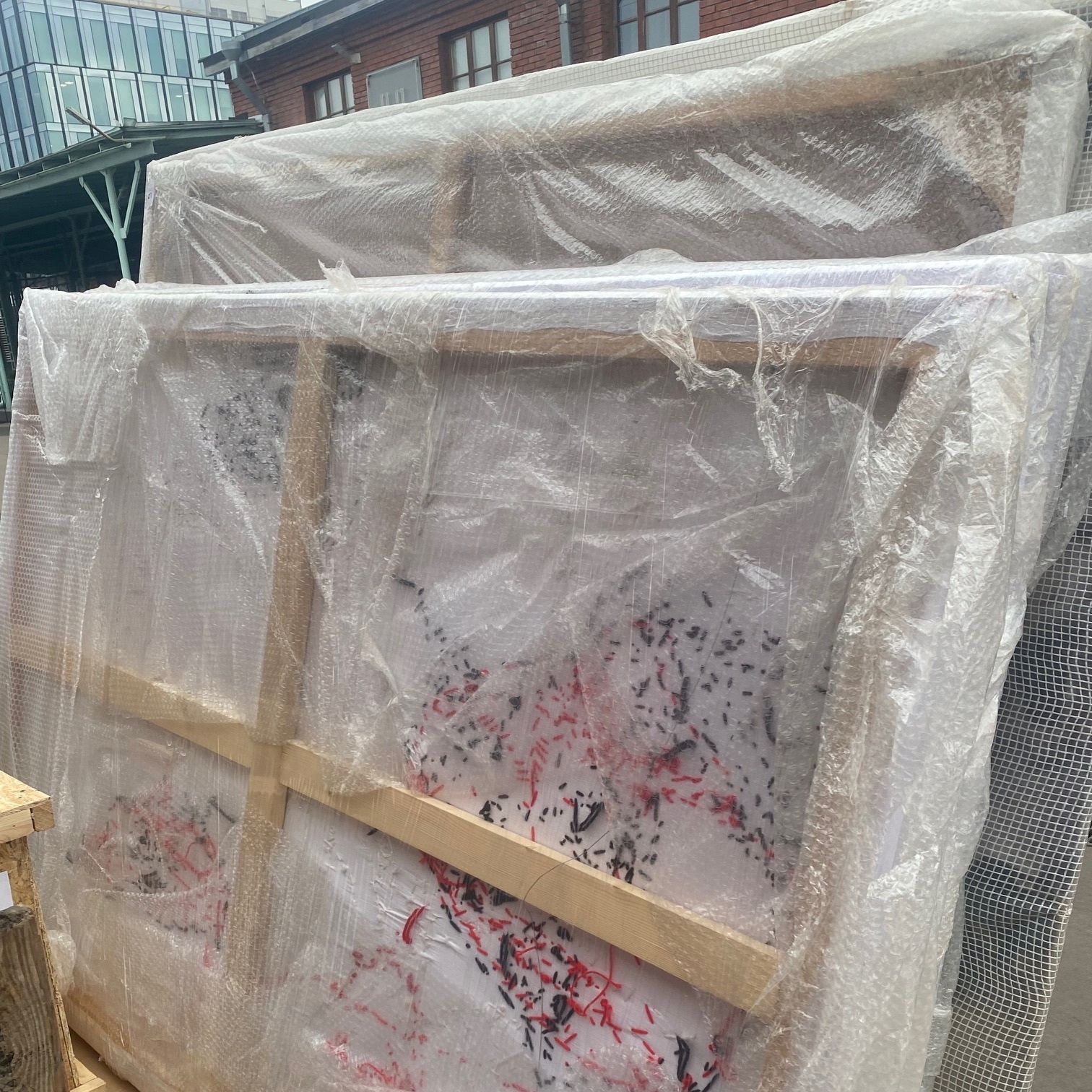 As soon as it comes to packing paintings for shipping, a DIY approach is not the best decision. Unfortunately, many art owners and even artists opt for bubble wrap only as their full packaging set, thinking that nothing can happen to their property within a short transit. However, the truth of handling fine art during transportation is that many precious, valuable objects get irreversibly damaged as a result of slight shocks.
That's why packing paintings for shipping should be done by experts who know what it takes to protect the artwork. In this blog post, you will learn what you should not do if you want to pack a painting safely. Here is also a list of the worst painting shipping mistakes you should avoid by all means.
Applying Bubble Wrap Directly to the Surface
The painting's surface is its most vulnerable part, so it requires careful handling and protection in the process of packaging. The rule of thumb is to use non-adhesive, acid-free paper or art plastic to cover the surface before proceeding to further packaging steps. Thus, the worst thing you can do is apply bubble wrap directly to the painting's surface, which comes with a huge risk that it will stick to the surface and damage the paint.
Packing Paintings for Shipping in Newspaper Sheets
Paintings are very delicate and susceptible to chemical impact, which is sure to happen if you pack the painting in newspaper sheets or some other paper with prints on it. The printer ink is acid, and it can damage the colors of the painting. That's why the industry standard is using glassine paper or archival tissue paper – both are acid-free and come with zero risks of surface damage.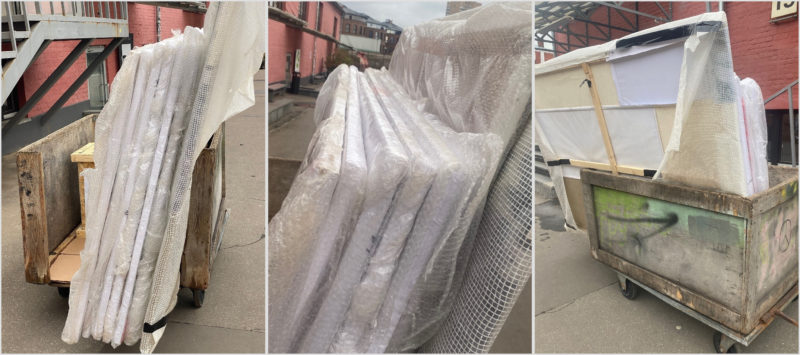 Using Tight Boxes
When you engage in packing paintings for shipping for the first time, you may suggest that a cardboard box should be tightly matched to the painting's dimensions so that there is no friction inside the box during transportation. However, the problem is that squeezing a painting into such a box is hard and risky, causing scratches on the painting's frame and corners. Besides, any painting is wrapped in several protective layers of paper and bubble wrap, requiring a box of larger dimensions to fit this construction. That's why professional art handlers recommend getting a box for your painting that's at least 2-2.5 inches larger than your painting on all sides. This way, it will offer space for the painting's cushioning and stabilization inside the box.
Now that you know what not to do when packing paintings, you can ensure the safe relocation of your art. In case you need professional help with painting packing and shipping, feel free to contact Fine Art Shippers. We are here for you anytime.