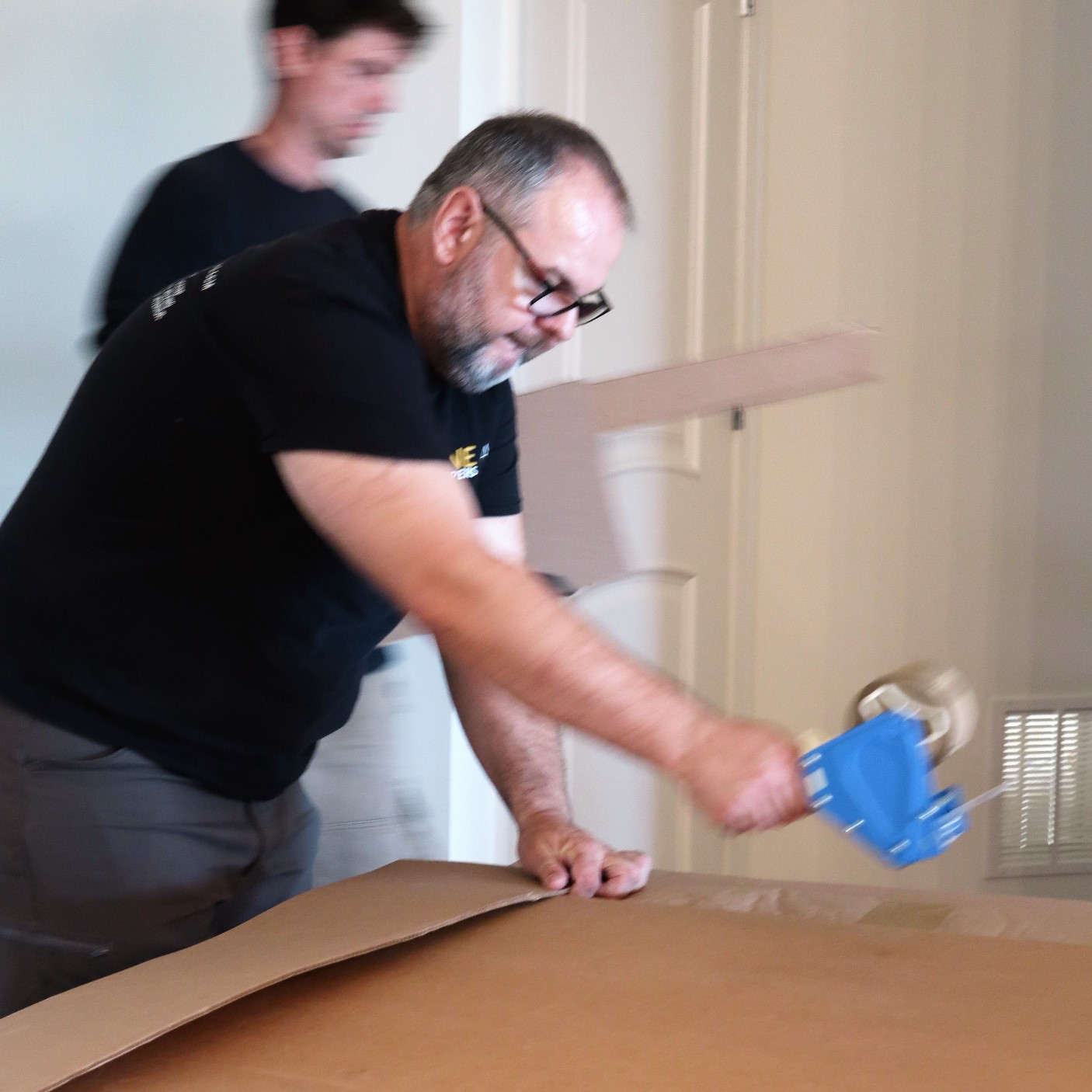 Packing a painting for shipping can be a relatively complex task, depending on the size of the painting, its support and technique, age, and value. It is usually better to leave this process to professionals, ideally trained art handlers. However, there are situations when there is no opportunity to call a professional fine art shipping company and the time for preparation is running out. 
Packing a Painting for Shipping: Fine Art Shippers' Tips 
Here is our list of useful tips for packing a painting for shipping. First of all, you will need to prepare packing materials such as bubble wrap, cardboard, glassine paper, kraft paper tape, and (if necessary) glass protective tape, foam corner protectors, a sturdy box, and a marker. Remember, the better the packing materials' quality, the more confident you can be about the safety of your valuables. It's always better to buy packing supplies from specialty stores such as artists' supply stores.
Once you have everything you need, you may wonder where to begin. Here is the answer: If your painting is under glass and framed, take some glass protection tape and start by securing the glass. The thing is that if the glass breaks in transit, it can damage and scratch the valuable painting. To prevent this, cover the glass surface with special protective tape. Then cover it with a layer of acid-free glassine paper, fix it with paper tape, and proceed to the next step.
Now wrap the entire painting in several layers of bubble wrap, making sure it doesn't touch the painting or frame directly and is securely taped. Don't forget to protect the corners with special foam corners.
Next, you should place your painting(s) in a cardboard box. The right box is sturdy and appropriately sized: not too big, but with a little room for extra cushioning. The role of the cushioning can be played by bubble wrap or foam. These should also be added to the bottom of the box. If you are shipping two or more paintings of the same size, place them in the box face to face and back to back.
Finally, seal the box with strong packing tape. Make sure that all seams are well sealed, and the box won't accidentally open during transit. It is always a good idea to mark the box as "fragile." And one last note: good securing of a package inside a truck is also very important. If the cargo is in constant motion during transportation, even the most reliable packaging will not save it.
We hope that this blog post was useful for you. However, if proper packing of a painting for shipping still seems too complicated, entrust this job to professionals. Fine Art Shippers is always ready to assist you. Just give us a call or send us an e-mail.