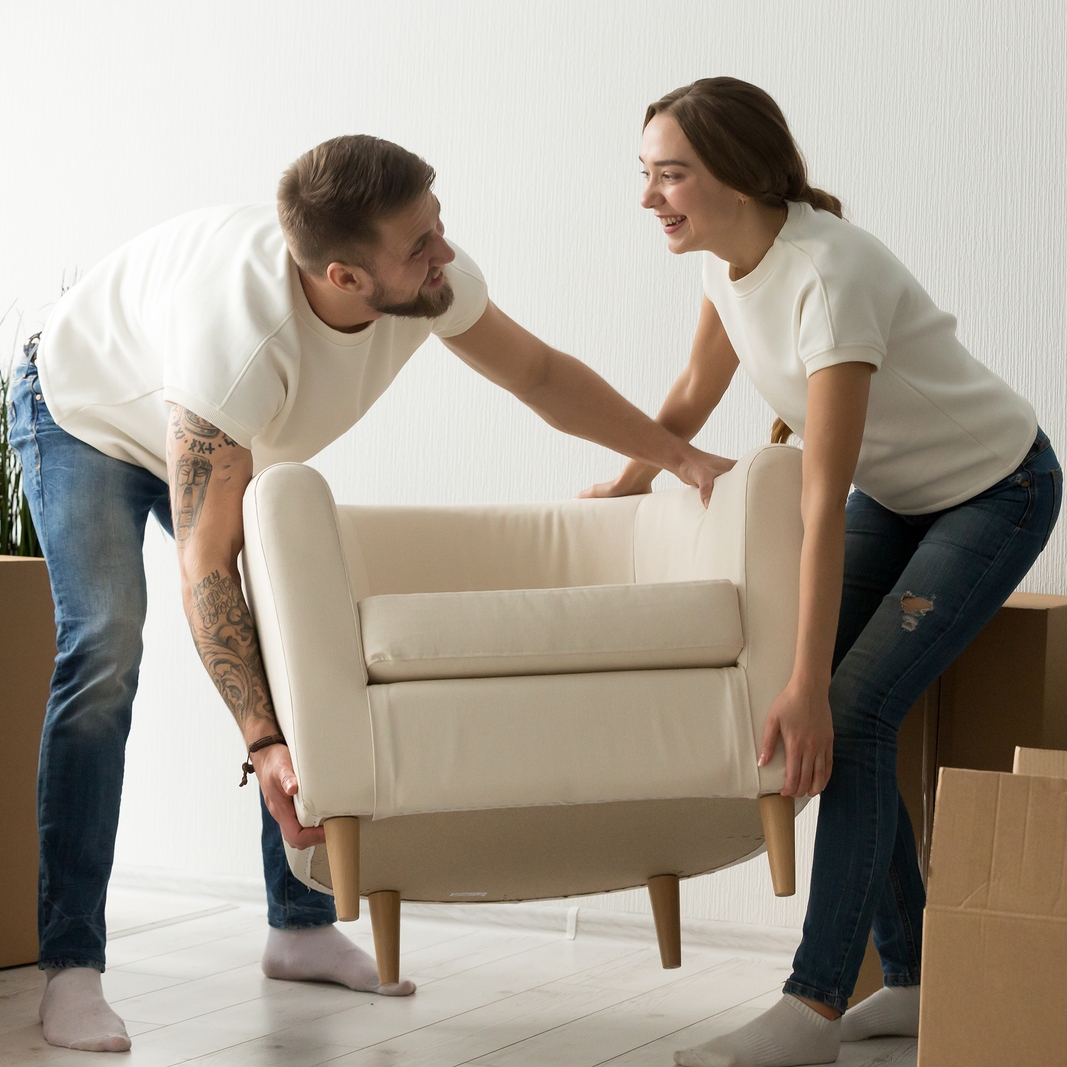 If you are moving to a new house, then you probably hope to start a new life, but that does not mean you want to get rid of everything you have possessed before. There are some things that you just cannot leave behind when you move. Your priceless furniture is surely one of those things. So what to consider when shipping furniture?
Most important packing materials for shipping furniture
1. Corrugated cardboard sheets
Corrugated cardboard sheets can be used as a layering pad on pallets to disperse weight and keep the tops of items dust-free during the shipping process. This helps prevent moisture from infiltrating the furniture.
2. Cardboard box
Cardboard boxes vary in size, and, therefore, they are suitable for fitting various things, from jewelry, clothes, and soft toys up to such bulky items as furniture.
3. Bubble wrap
Bubble wrap is known as one of the best packing materials when it comes to shipping furniture properly. Use at least three layers of bubble wrap in order to protect delicate wood parts.
4. Furniture blankets
Such blankets will protect your furniture from dust and moisture while it is being transported or installed in the storage facility.
5. Sealable plastic bags
Put small parts of your furniture in sealable bags (or similar zip lock bags) before you place them into bigger ones. In such a way, you will not have to spend half a day sorting through the number of tiny screws that have become mixed up.
6. Rope
If you want heavy furniture to arrive at your new home without any damage, use rope and tie down straps that are also a necessary component of a successful move. Do not hesitate to tie everything down when shipping furniture!
7. Labels
Stay organized during your move with special moving labels. They have plenty of writing space where you can indicate what exactly is inside the box.
Shipping bulky and fragile items requires expert handling, packaging, and shipping. When shipping valuable furniture, make sure to find a professional shipping service provider with profound experience to handle your possessions.
Fine Art Shippers helps with relocating precious items, be it only one piece of furniture or an entire estate, both over a long distance and locally. We also offer white glove moving services to help with packaging and loading. Save the hassle and expense of moving yourself and choose Fine Art Shippers for easy furniture shipping at the lowest price possible!