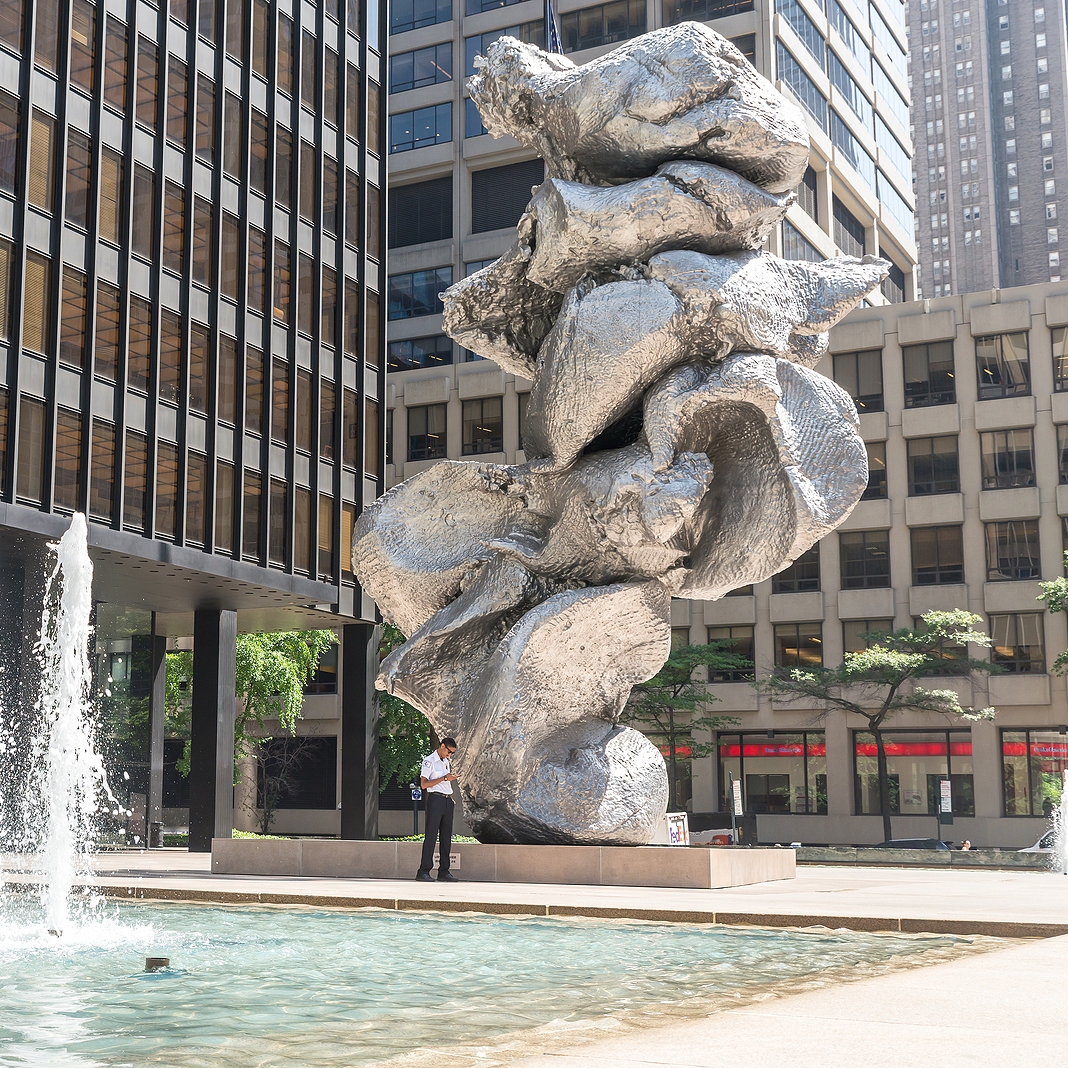 New York's summer outdoor art season is in full swing! So if you want to enjoy art and the sun at the same time, here are the most exciting public art installations that you can find in the Big Apple this summer!
1. "Santiago Calatrava: On Park Avenue" by Santiago Calatrava, Park Avenue
This summer, the world-famous architect, artist, and engineer Santiago Calatrava has presented his new exhibition along the central median on Park Avenue, which will run through November 2015. It includes 7 large sculptures made of aluminum and painted in black, red, and silver colors, thus representing a kind of ode to NYC skyscrapers and at the same time suggesting a link between man and nature.
2. "Figment NYC" by various artists, Governors Island
Figment, a free participatory art event known for its summer-long projects (e.g., City of Dreams Pavilion, TreeHouse by Benjamin Jones, and artist-designed mini-golf) has also left a creative mark on Governor's Island, a small island between Manhattan and Brooklyn. This outdoor art installation represents interactive large sculptures that are open to the public through September 25. The highlights include Eye of Providence – a pyramid structure by Sofy Yuditskaya and Ria Rajan, Common Picnic by Risa Puno, Fox – a "living wall" by Edina Tokodi, and Mt. Marcy Couch – an oversize couch shaped like the tallest mountain in New York State by Kevin Knigge Dartt.
3. "The Living Pyramid" by Agnes Denes, Socrates Sculpture Park
The Living Pyramid is the latest major project by Agnes Denes, a New York City-based artist famous for her iconic urban intervention Wheatfield – A Confrontation that transformed the Battery Park landfill into a wheat field in 1982. This year, the artist has presented a new outdoor art intervention intended to add life to the city's skyline. This massive 30-feet-high flower-covered pyramid created from several tons of planted grasses and soil is located in Long Island City, on the East River waterfront. It is on view until August 30.
4. "Seward Johnson In New York" by Seward Johnson, Garment District Plaza
Seward Johnson, who is famous for the hyper-realistic bronze figures that pay tribute to American society, has installed a number of his signature sculptures in the Garment District. The art installation composed of 18 figures from different collections is called Seward Johnson In New York. It includes 3-D representations of well-known paintings like Grant Wood's American Gothic, sculptures of celebrities like Abraham Lincoln and Monroe, and life-like pieces from Johnson's Celebrating the Familiar collection. The art installation will be on view through September 15.
5. "Big Clay #4" by Urs Fischer, Seagram Building
One of Urs Fischer's large sculptures is now placed at Seagram Plaza (375 Park Ave between 52nd and 53rd Streets). Big Clay #4 (pictured) is the result of an intimate gesture enlarged to monumental proportions. Originally hand-made in clay, this curving has been enlarged digitally and cast in aluminum to a 42 ½ -foot-tall twisting piece. Moreover, it still bears striated curves of Fischer's fingerprints. The art installation is on view until September 1.