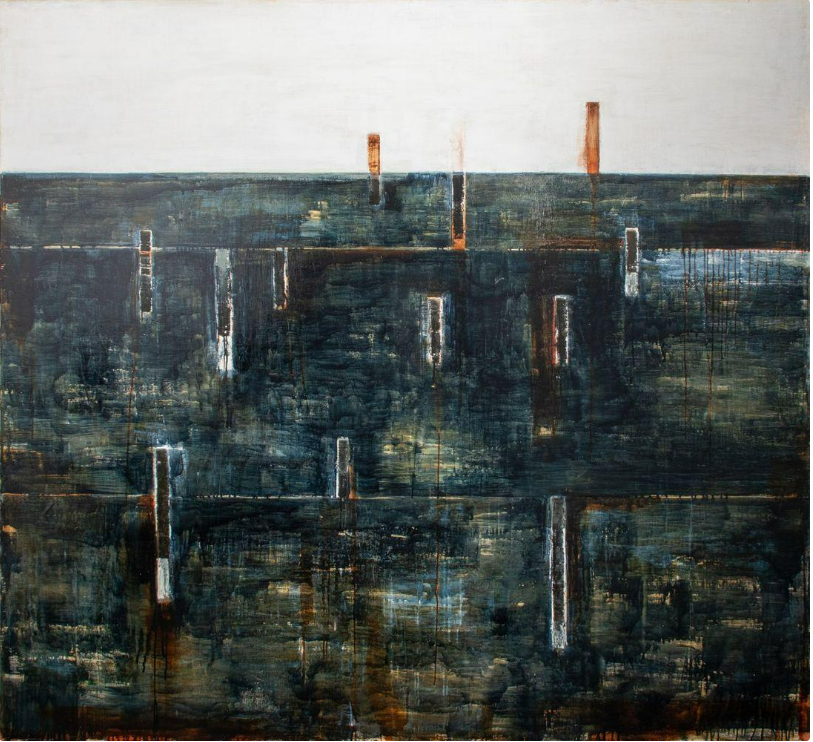 Great news for all fine art and antique collectors! New York City Estate Auction is to be held on June 4, 2023. Auctions at Showplace will present 280 lots of sculptures, paintings, designer furniture, runway jewelry, antique ceramics, and other valuables made from glass, silver, bronze, and more. Let us focus on the beautiful selection of fine art pieces that have become the highlights of the upcoming auction.
New York City Estate Auction by Showplace to Be Held on June 4
Lot 14: Lloyd Martin's Untitled Mixed Media on Canvas, 2000
Estimate: $3,000 – $5,000
One of the most valuable mixed media pieces featured at New York City Estate Auction is Lloyd Martin's work created in 2000 (featured image). It is an abstract geometric painting with vertical bars in copper color atop the blue and white ground.
Lot 101: Moshe Castel's "Scroll of the Thorah"
Estimate: $3,000 – $5,000
An exploration of Jewish cultural heritage, this painting titled "Scroll of the Thorah" combines Judaica with Brutalism. To create it, the Israeli artist Moshe Elazar Castel used oil and basalt on canvas with a green tone relief.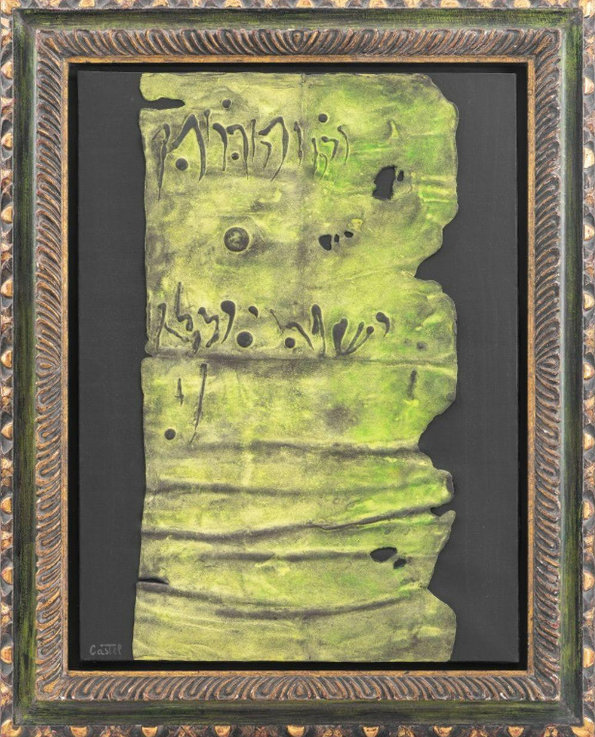 Lot 50: Marius-Jean-Antonin Mercie's "David," ca. 1875
Estimate: $2,500 – $4,500
This bronze iteration of "David" was created by Marius-Jean-Antonin Mercie, a French artist who taught at the Ecole des Beaux-Arts in Paris and won the Grand Prix de Rome at the young age of 23. This is the smaller copy of the original sculpture that is now in the collection of the Musee d'Orsay.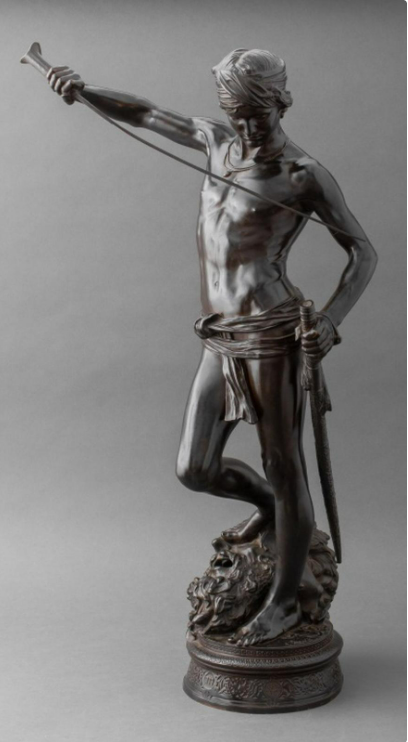 Lot 15: Alex Katz's "Anastasia," Lithograph in Colors
Estimate: $1,000 – $2,000
This beautiful piece titled "Anastasia" was made by the contemporary American artist Alex Katz, using the lithography method. A portrait of a woman in pastel colors will be a great refreshing addition to any art collection.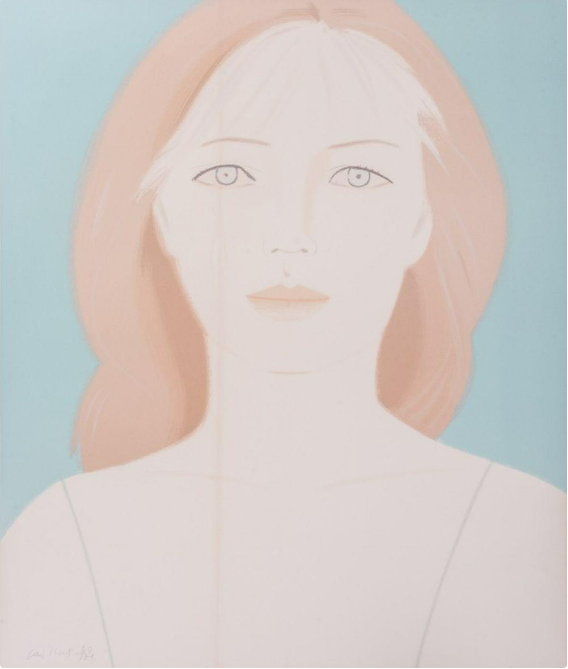 Lot 65: Azriel Zelig Segal's Assemblage Wall Hanging Sculpture
Estimate: $1,000 – $2,000
Among the many works by Israeli artists, this sculpture by Azriel Zelig Segal stands out due to its unusual shape and composition. It is a wall-hanging piece consisting of a metal circle wrapped in brown cardboard paper. Artworks by Segal can be found in permanent collections of the MoMA in New York and the Israel Museum in Jerusalem.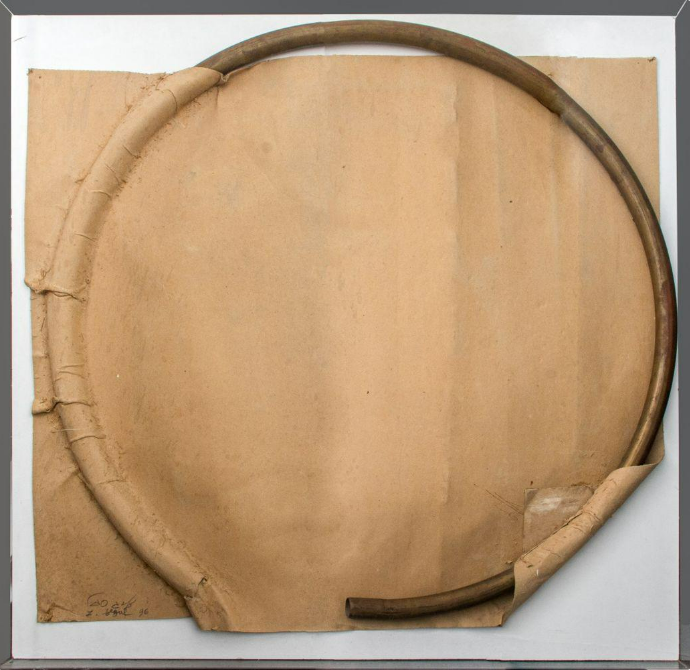 You can view the lots featured at New York City Estate Auction at 40 West 25th Street, New York. The live bidding starts on June 4, 12 PM EDT. Do not forget to mark it in your calendars!
Photo credit: Showplace Luxury Art Design Vintage/nyshowplace.com