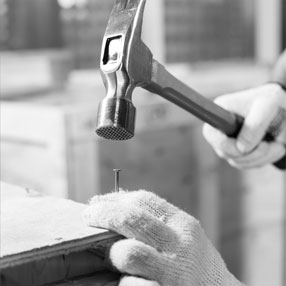 In general, when it comes to shipping artwork or antique, it is recommended to pack it into two sturdy boxes for both crated and soft-packed containers. This method of art packing, which is known as a double-case design, provides better environmental and physical protection for the item being shipped. The reason for that is quite simple: if damage happens, it is usually limited to the outer box. However, it is still crucial to ensure that the inner box is tight and filled with enough cushioning material to prevent the artwork or antique from moving inside. This is especially important for those items that don't have a balanced load, or in case you are shipping several pieces within the same box.
Anyway, if you need to ship antique across the US or internationally, the best you can do is hire a trustworthy fine art shipping company in NYC. Moreover, chances are you will need to order crating services for oversized and the most delicate items. After all, it is the most reliable way to move antiques and art pieces safely and efficiently.
The next thing to consider is the shipping container. There are several methods to transport antiques, but the most common include the following:
Usually made from metal or plywood, these crates are used for shipping the most fragile, heavy, and large items like outdoor sculptures. Besides, this type of container can be made water tight or insulated, which allows protecting the item inside from environmental fluctuation.
Slat crates or open crates
This type of crates is distinguished by wooden framework and can be used for shipping oversized and heavy items, though it is not as reliable as a hard shell crate. A slate crate may also come with paperboard facing, which provides certain protection from snow or rain.
Soft packing, which comes without a hard shell, is the most affordable method of packing art and antiques. However, it is also the most unsafe, which makes it unsuitable for many valuable items. Despite this, it can be used if you order a professional white glove art courier service from a reliable moving company.
In this way, if you need to ship antique or artwork, it is of utmost importance to consult an art moving company first. Call us now for any further information! Our team is sure to provide you with the best shipping solution ever!