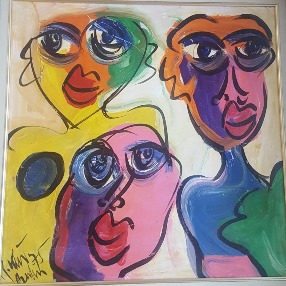 Generally, most paintings are surprisingly resilient constructions able to tolerate stress. However, it does not mean that paintings do not require special handling and care while in transit. They are still delicate and pretty fragile artworks that can be easily damaged by a variety of things. The most serious problem is perhaps with extremely large paintings that you simply cannot transport on your own. So what is the safest way to ship a painting? You guessed it! If you need to ship a painting, the only right solution is to order professional fine art shipping services from a trustworthy company.
As you know, Fine Art Shippers is proficient in shipping fine art of any kind and size. We are specialists in handling small porcelain items, various art installation, oversized stainless steel sculptures, and everything in between, which allows our team of trained art shippers to work with art business professionals from all over the world. However, what we love the most is to ship a painting by a contemporary artist and modern art on the whole.
It is always a pleasure for Fine Art Shippers to get acquainted with new talents and new forms of art. For today, we work with many notable artists, including Will Yaya, Mikhail Zvyagin, Tigran Tsitoghdzyan, Vladimir Nazarov, Henry Richardson, and Peter Keil, shipping artwork for them both across the U.S. and internationally. However, what makes us especially happy is seeing amazing creations by these talented people in our clients' homes, like Peter Keil's paintings below.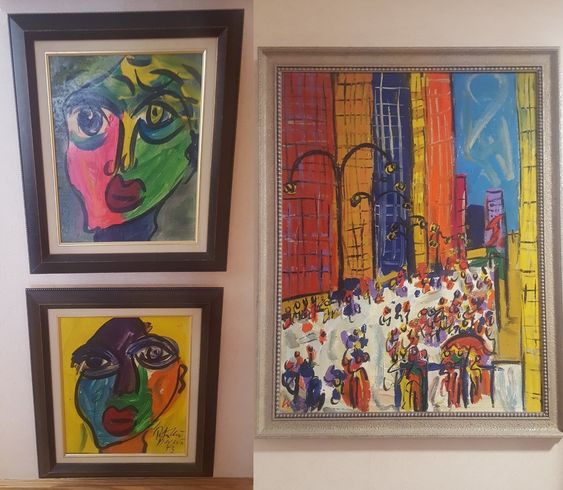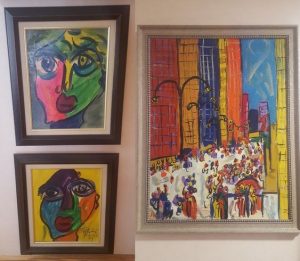 It is also worth noting that Fine Art Shippers can ship a painting not only by a contemporary artist but also by Pablo Picasso, Henry Moore, Aleksey Kivshenko, or another renowned artist whose works are sold at hundreds and even millions of dollars at auctions worldwide. We can actually ship any painting, so do not hesitate to contact our team with any art moving problem you have. Besides, we also provide affordable art packing and crating services, as well as art installation and art storage services in the majority of U.S. cities.
We take pride in offering comprehensive fine art shipping solutions to artists, collectors, dealers, and art businesses of any kind. As a result, our services are recommended from client to client, which only proves the fact that you can trust Fine Art Shippers with moving your precious art, not matter whether you need to ship a painting, a sculpture, or any other artwork.