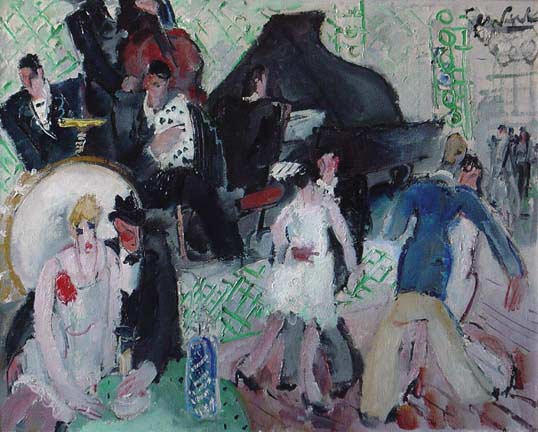 Similar to any other online shopping, buying art online is becoming increasingly popular with each passing year. Both seasoned and amateur art collectors choose this option for its convenience and a variety of artwork options offered by online galleries in all parts of the world. You can buy anything you love, from Old Masters to innovative new media art, even without leaving your home, which has become especially advantageous in the times of the coronavirus pandemic. In this blog post, we want to tell you about Papillon Gallery, one amazing online gallery that you should definitely visit if you are passionate about modern figurative paintings and sculpture.
Modern Figurative Paintings & Sculpture at Papillon Gallery
Papillon Gallery is a Los Angeles-based online gallery established in 1972. Papillon Gallery is known for its outstanding selection of American and European art from the period 1890-1950, with emphasis on the School of Paris and modern figurative paintings and sculpture in particular.
Over the years of its existence, Papillon Gallery has sold many important works by prominent artists. These include Ross Edward Dickinson's "Los Angeles Modern," Marcel Rene von Herrfeldt's "Fume," Gen Paul's "Moulin de la Galette" (pictured), Georges Henri Carre's "Bal Negre," and Charles Bosseron Chambers's "Ziegfeld Follies," among others. Today's collection of modernist figurative works at Papillon Gallery is no less impressive, with pieces by Hans Burkhardt, Domenic Cretara, Paul Guiramand, Walter Peregoy, and other notable artists to choose from.
It is also impossible not to mention "Modern Figurative Paintings: The Paris Connection," a book released by Papillon Gallery to shed light on many of the artists the gallery handles. The book was produced by Martin Wolpert and Jeffrey Winter, who spent years accumulating images of paintings and biographies of more than 150 artists from the 19th – early 20th centuries, including many of those completely overlooked by art historians and scholars.
If you love quality modern art and figurative paintings in particular, Papillon Gallery is the place you cannot miss. Highly recommended!
Photo courtesy of Papillon Gallery