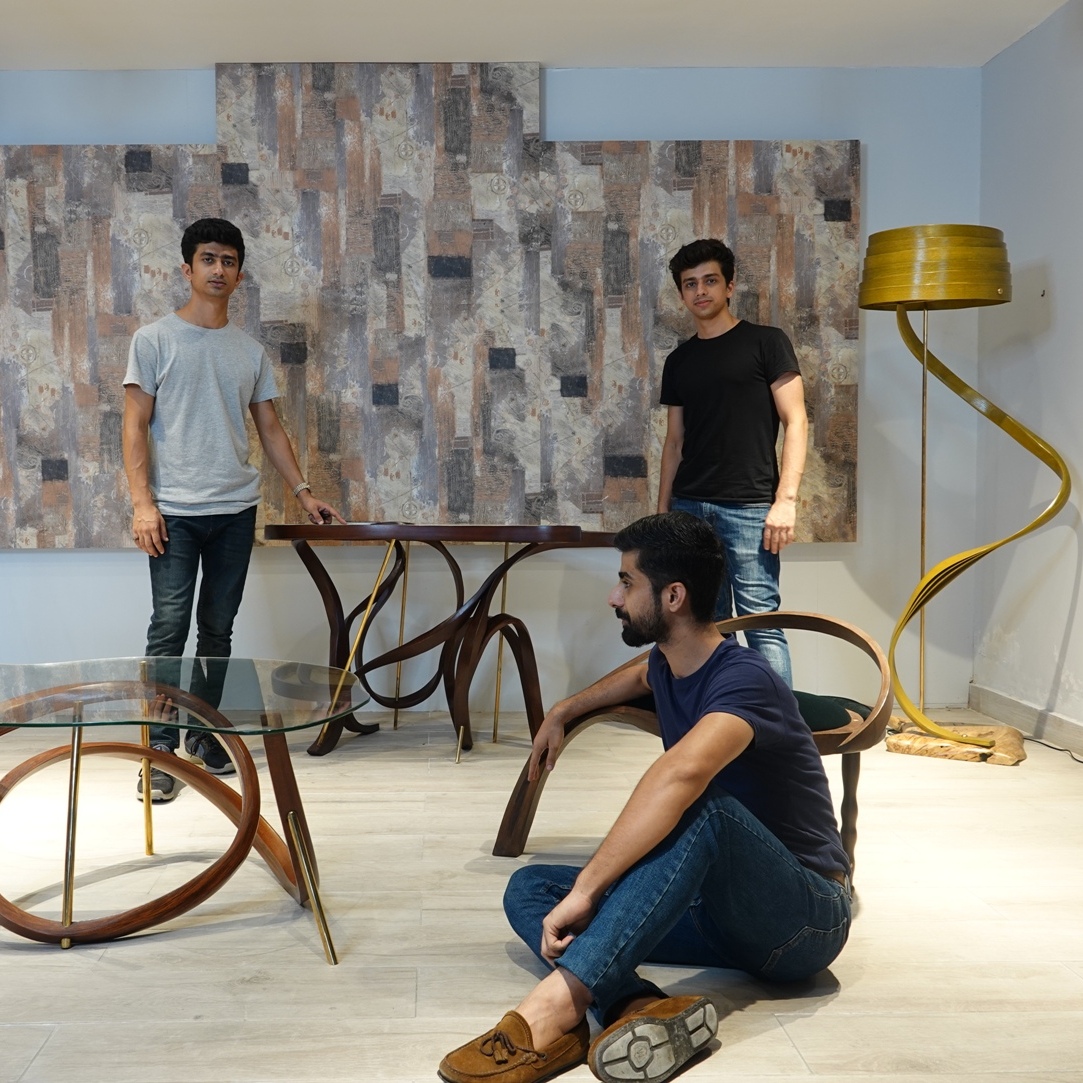 "We are not looking to furnish the whole space with our works, we just want to add a highlight piece in the room, which intrigues the person looking at it." This is all about Raka Studio, a Pakistan-based studio creating mesmerizing designer furniture and lighting by bending wood. Their unique and unusual pieces truly intrigue and ignite the passion for everything beautiful and artistic. At Fine Art Shippers, we are pleased to tell you about the wizards of contemporary design, whose one-of-a-kind creations have been introduced this year on 1stDibs, the world's best online marketplace for extraordinary design.
Mesmerizing Designer Furniture & Lighting by Raka Studio
Raka Studio was founded by three brothers – Saleh, Waleed, and Rayan – who have been creating limited-edition designer furniture pieces and lighting since 2018. It is interesting that none of the brothers have formal training in design or furniture making, but their innate talent and artistic vision allow them to create absolutely amazing pieces that range from floor lamps and coffee tables to large art installations and sofas for hotel lobbies.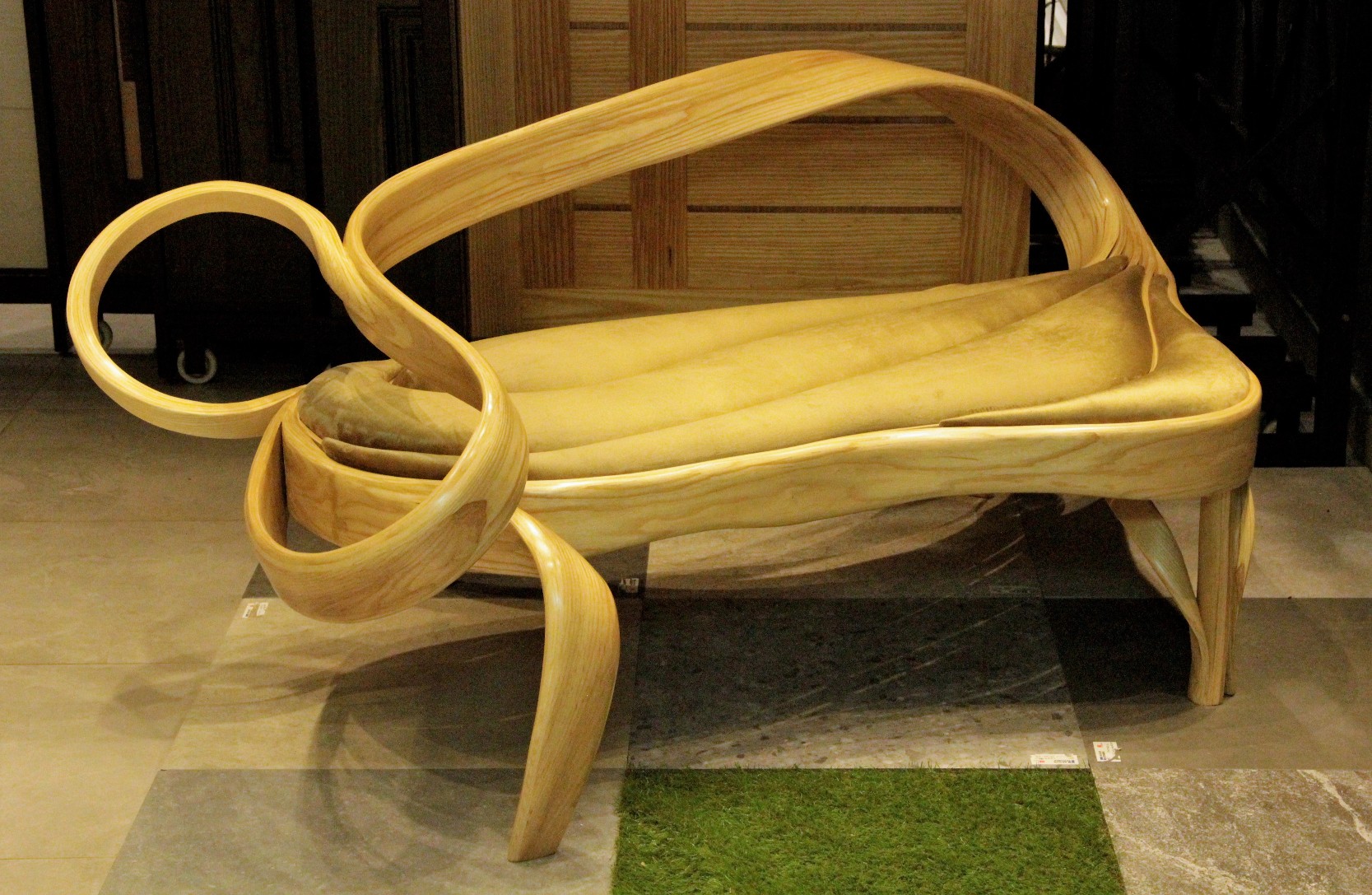 Driven by the passion for discovering new forms and inspired by the flows of nature, Raka Studio's designs are based on the ancient Japanese technique of wood bending. This technique gives their works a very special aesthetic that you will hardly find anywhere else.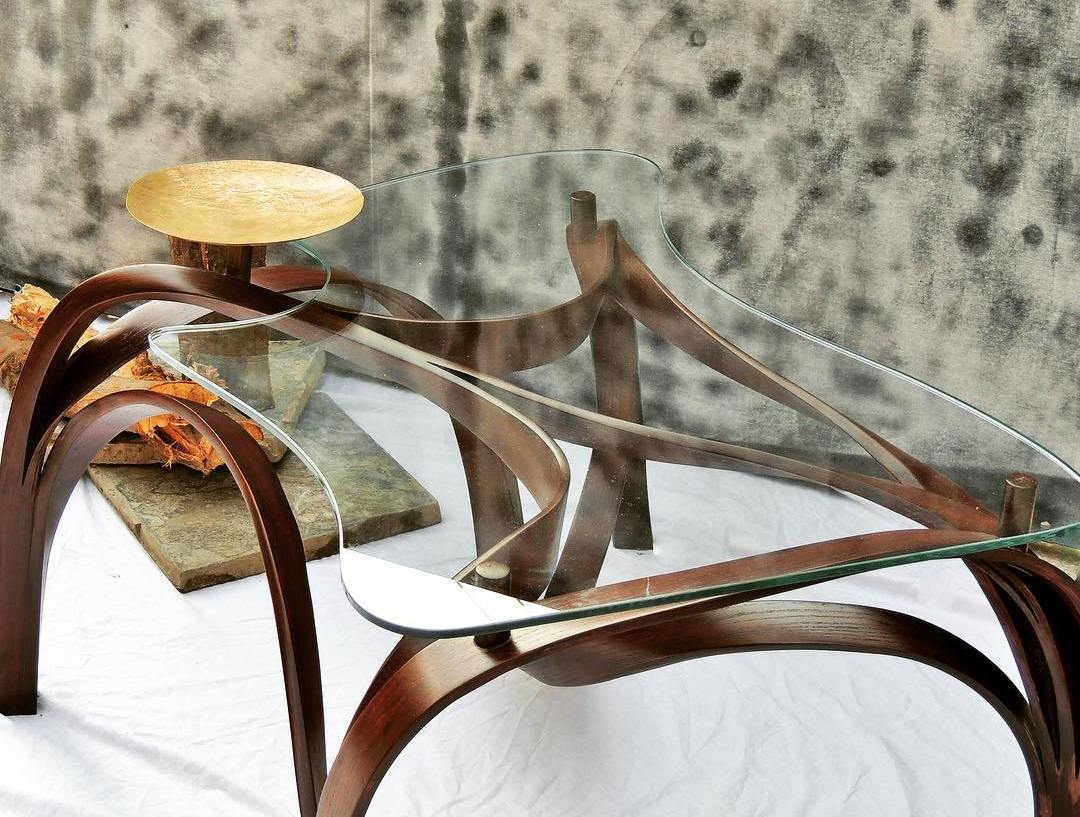 The three brothers design and then bind their pieces by hand themselves, meaning that there are no two similar creations. Each work may take weeks to complete, and the result is always unique and mesmerizing.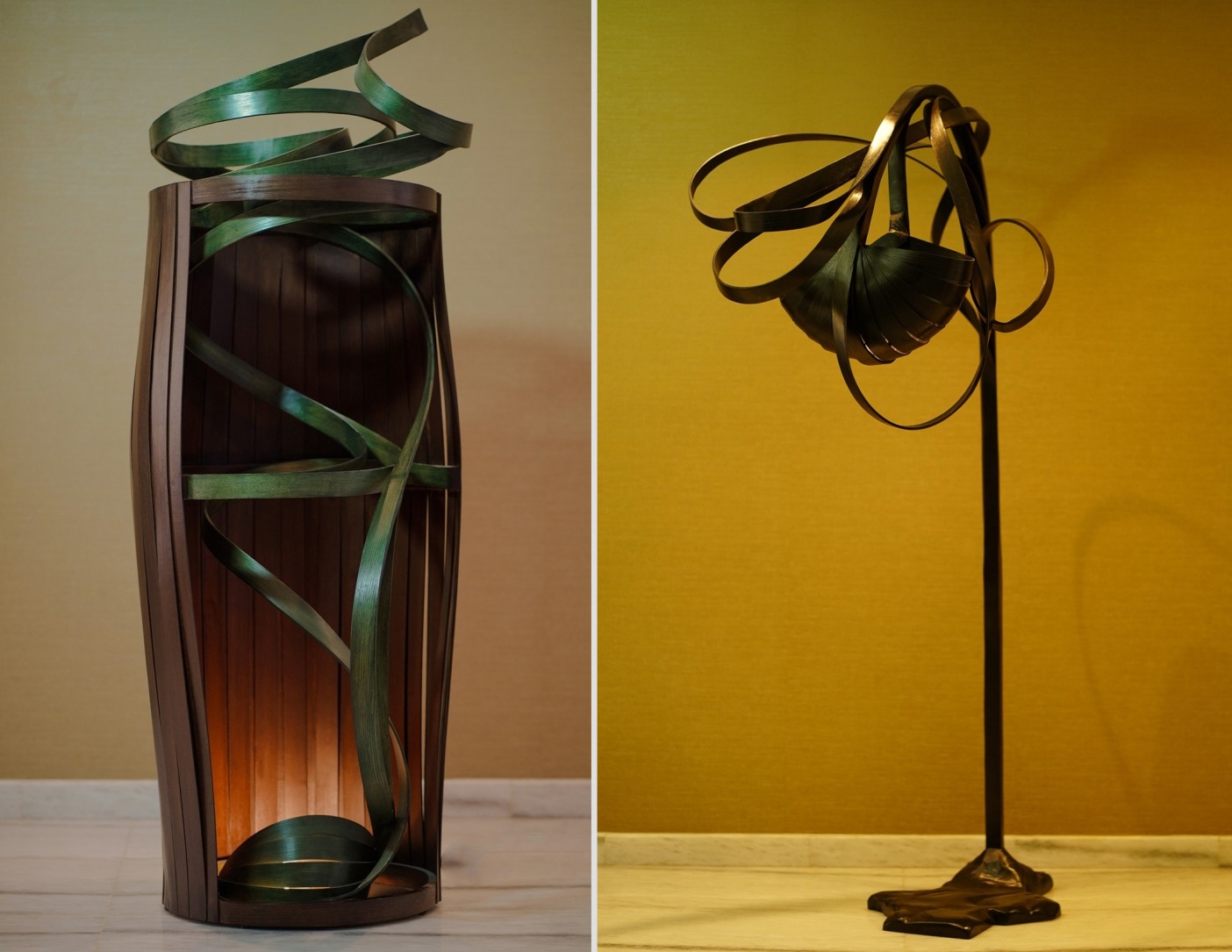 The designers use ash wood in their work. Some pieces come with the integrated elements of brass and other polished metals, which adds another perspective to the Studio's designs. If you love designer furniture and appreciate creativity, we highly recommend that you check out the portfolio of Raka Studio, a family team of the incredibly talented designers working in the technique of wood bending!