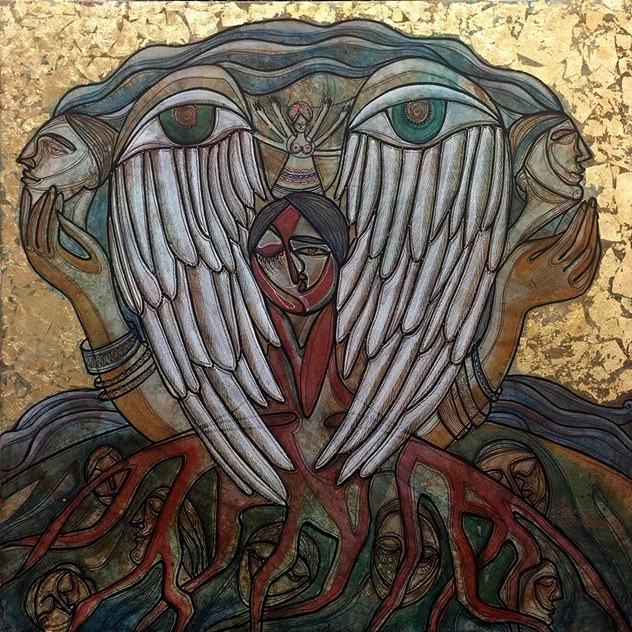 Each piece of art has a meaning, and each piece of art delivers a certain message. Be it a classic painting or a contemporary sculpture, art is a reflection of the artist, the way to express their feelings and emotions. Art is also a mirror of today's society, cultural traditions, and the world that we aspire to create. At Fine Art Shippers, we are proud to be part of this amazing universe and meet so many talented artists who give their heart and soul to creating art. One such artist is Ekaterina Abramova, and you should definitely see her fantastic mixed media paintings that inspire people to be themselves, to be free.
Mixed Media Paintings by Ekaterina Abramova
Ekaterina Abramova is a Russian artist living and working in New York City. She was born in Moscow in 1979 and studied at the Vasnetsov College of Fine Arts. Ekaterina Abramova also earned an MFA from the I. Repin St. Petersburg State Academy of Fine Arts, one of the biggest and oldest higher art institutions in Russia.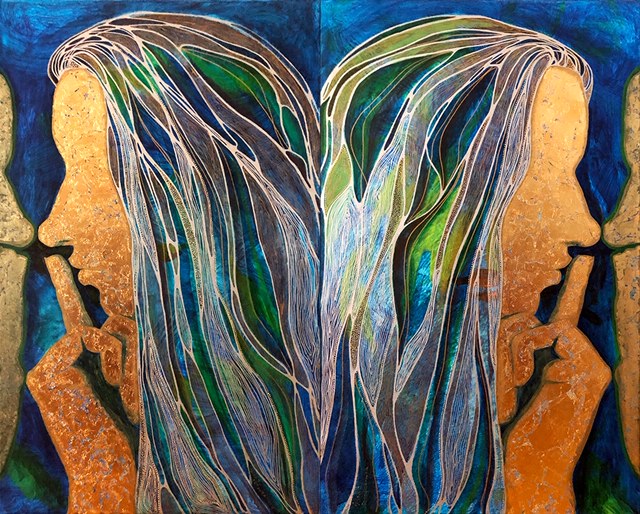 Ekaterina Abramova is a multifaceted artist specializing in graphic arts and painting. In her work, she uses a variety of traditional art media, from oil and acrylic paints to markers. Abramova's style varies from 21st-century Neo-Expressionism to Spiritual Ornamental mixed media paintings distinguished by the use of vivid colors, symbols, and various images. Inspired by Indian and Russian mythology and folk art of different peoples, her fascinating works explore the vibrations of life, forcing the viewers to stop their constant pursuit of earthly things and look up.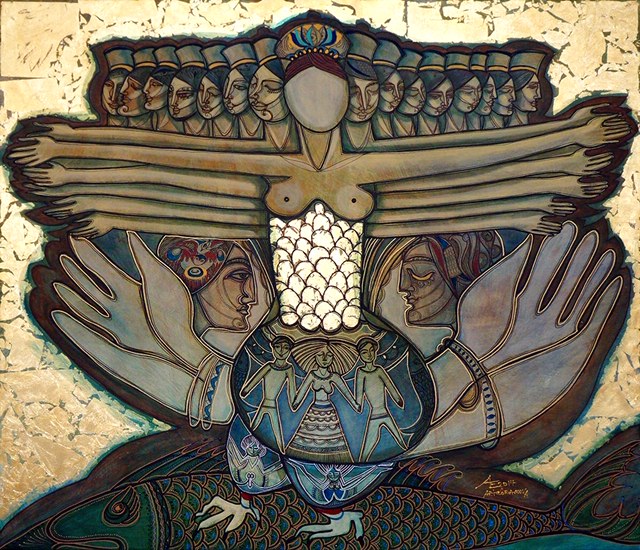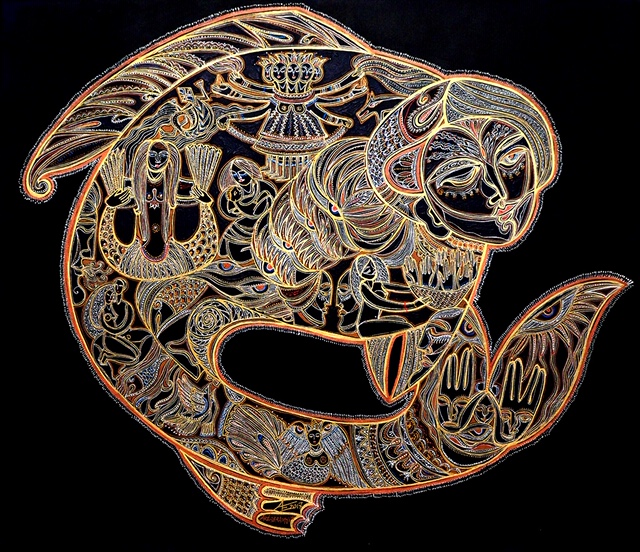 Paintings by Ekaterina Abramova are in many private and public collections, including the Goa Chitra Museum, Bharat Kala Bhavan Museum, and the Eileen S. Kaminsky Family Foundation in New York. They have been exhibited at numerous exhibitions worldwide and featured by a number of reputable publications. You can enjoy and acquire Ekaterina Abramova's art on Singulart.