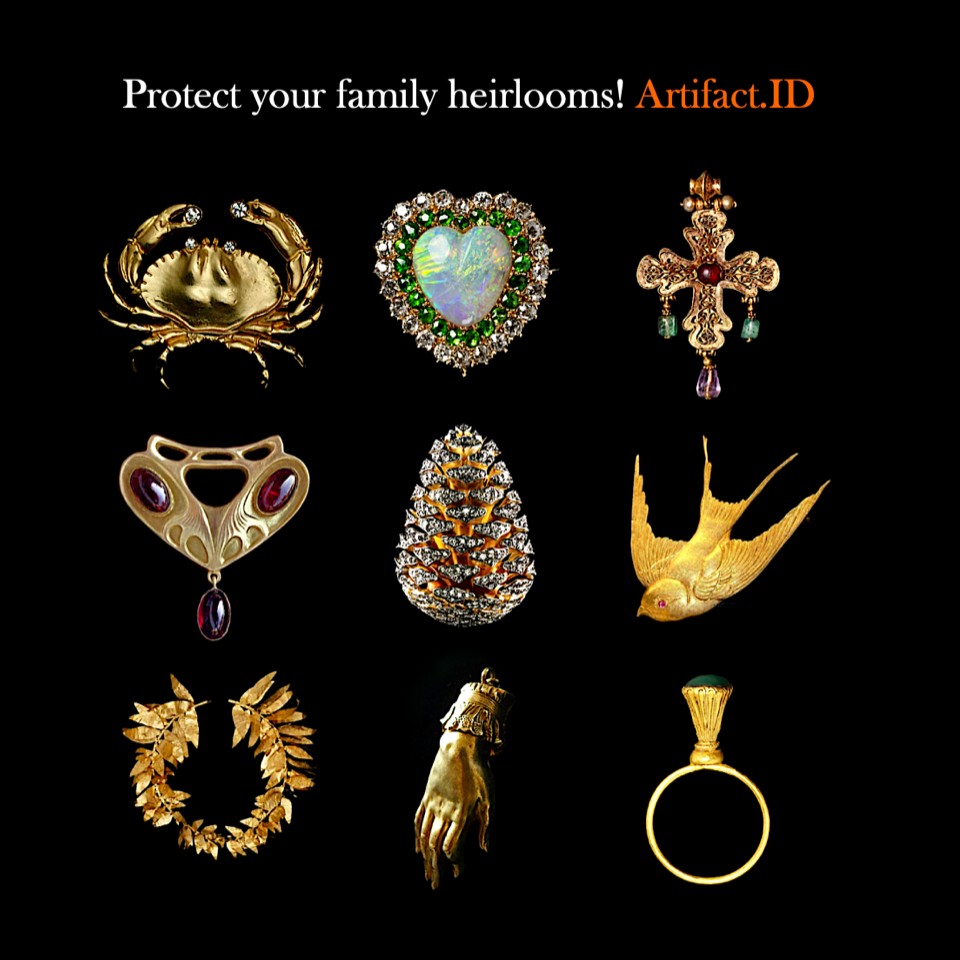 Fine Art Shippers recently had the opportunity to interview Mark Busacca, the founder of the online consignment service BusaccaGallery.com and art appraisal mobile application Artifact.ID. We discussed the essential elements of a quality art collection, the most efficient strategies for online art marketplaces, and the disruptive potential of Artifact.ID in transforming the auction industry.
Mark Busacca: Disrupting the Art Market
You have a background in art and business. Could you share more details about it?
Mark Busacca: I graduated from the prestigious Art Center College of Design in Pasadena in 1980 with a major in graphic design, illustration, and fine art. After completing my studies, I had the opportunity to work with well-known professional artists designers, and creatives from around the globe, which provided me with a wealth of knowledge on how to succeed as an artist. It was truly an incredible experience for a young professional freshly out of art school.
Throughout my career, I have successfully worked in the advertising industry and fine art. I've also founded three startups, all centered around addressing challenges within the art world and finding innovative solutions. The first startup was Ahop2, an online visual search engine at the time back in the 90s. The second startup was BusaccaGallery.com, an online consignment service. BusaccaGallery.com is an indispensable resource that offers a wide range of thrilling discoveries, vetted stories, and educational videos of more than 4,000 curated eclectic rare oddities and art collectibles. The third startup and most recent venture is Artifact.ID, a collection assessment and identification mobile application. Artifact.ID is an innovative free way to discover, record, and transform an unidentified physical object into a collectible, regardless of its location. Once authenticated by subject experts, it becomes a verifiable asset that can be fractionally shared if it's historically significant, valuable, or incredibly rare.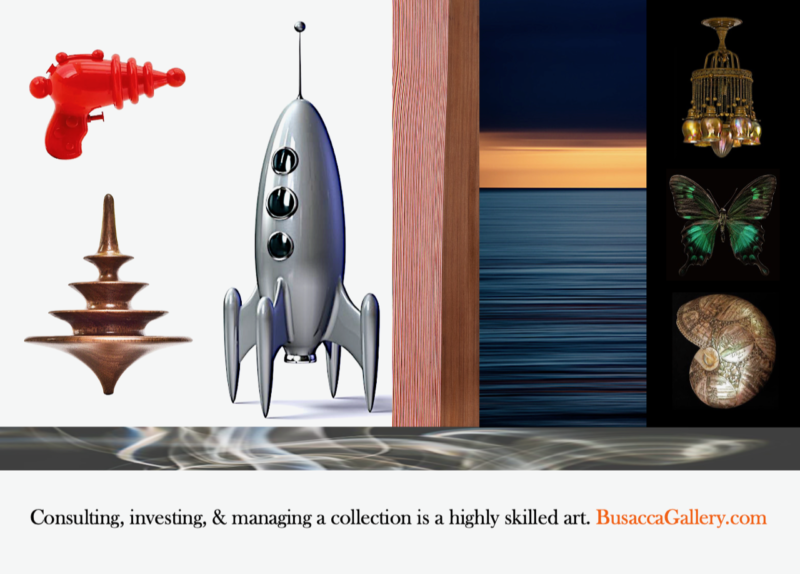 When did you establish BusaccaGallery.com and how has it evolved over time?
I established a gallery around twenty years ago. I followed advice from a venture capitalist, my friend, the well-known, VC Frank J. Caufield, a co-founder and partner of the leading Silicon Valley venture capital firm Kleiner Perkins, who helped me understand some key issues of the brick-and-mortar art world. My approach involved addressing a problem I noticed in the market two decades ago, which was the absence of online consignment options. Back then, the concept of consignment was not widely understood in the context of technology, although people were familiar with consignment in physical galleries. As a result, it was difficult for my company, which focused on online consignment, to gain traction during those early stages. However, over time, we've evolved into a successful business. I take pride in carefully selecting and curating each individual collectible, providing my clients with informative and personalized stories, as well as authenticated documentation and curated videos that go along with each collectible. My private clients appreciate my personal eye for discovering unique collectibles from around the world. Today the consignment concept has become commonplace– there are platforms such as Amazon and 1st Dibs– while we were among the online pioneers.
How do you choose artists to work with?
My gallery represents a wide range of art forms, including jewelry, paintings, and contemporary art. As an art connoisseur and eclectic collector, I curate artists based on my personal taste.
I also educate people on the art of collecting and the underlying motivations behind it. With forty years of experience in the industry, I have come to understand that the main reason people collect is to evoke a reaction and receive compliments. If a piece fails to provoke any reaction, even after years of being displayed and having a high price tag, its value diminishes. On the other hand, a painting with an engaging narrative triggers a response and fosters a connection. It is this ability to evoke emotions and tell a story that drives our impulse to collect. Without a story, an object has no value!
Interesting point. Could you discuss your consulting process working with the clients?
It's not rare that a collection begins with individuals acquiring what I call "airport art." It's usually an impulse to capture a memory of a trip, often resulting in collecting random items. To remember inexperience and to provoke a fond memory.
However, meaning emerges when you start asking yourself: What are my interests? How do I want to reveal myself through my collection? For example, if someone enjoys fishing, displaying antique fishing rods on their wall would inevitably spark the curiosity of the visitors, giving the person a chance to talk about their passion for fishing, recount fishing trips, and share other experiences.
My role as a consultant is to delve into who the person really is, what they want to express, and what excites them. Many people do not have enough visual experience to initiate that narrative. With my knowledge of art and the art industry, I help them find items that would reflect their identity and their personal passions. We connect through rare visual objects that have unusual stories to tell.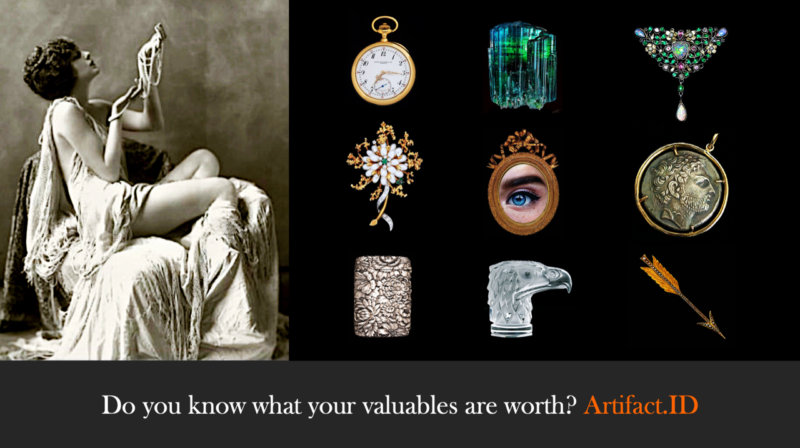 You are also the founder of Artifact.ID, an application for archiving, identifying, and AI-authenticating rare collectibles. Please tell us more about the app and the technology behind it.
We started this venture privately a year ago with a vision to address three key questions people have about art objects: What is it? What is its value? Where to sell it? The challenge we observed was the limited access art owners to subject experts, who are usually associated with large museums or auction houses. Our application enables users to take a picture of an object and instantly access subject experts for identification and information. We've vetted hundreds of thousands of subject experts worldwide. A crucial feature of our app is the integration of AI speech-to-text technology, which allows users to describe the object verbally.
We aim to offer new investors the opportunity to invest in tangible assets with historical, documented, and proven monetary value. Our multi-asset investment workflow is built on social collaboration and investor education, providing a private community where users can connect, share, learn, authenticate, insure, and trade fractional portions within a secure trading AI platform worldwide. Additionally, our professional and proprietary tool offers free aggregation, recording, inventory, ledger, and scholarly advisory services for both beginner and advanced collectors, ensuring that tangible objects are correctly identified, authenticated, and archived as valuable assets. Our mission is to draw attention to unknown collectibles and spark the interest of new collectors by providing proof and transparency when investing in physical collectibles.
Could you talk more about how the app works?
Our process involves three levels. The first one is identification. The initial assessment is similar to the process of big auction houses: less valuable items are quickly identified and potentially dismissed, while valuable objects are further examined and researched. The second level involves consumer-paid in-depth research. Lastly, there's a physical appraisal, which can be carried out through an in-person visit or by shipping the item to a designated location for evaluation. Just as Fine Art Shippers ensures the secure transportation of items, our process guarantees the object reaches the correct subject appraiser for evaluation.
How do you think this technology can potentially change the art industry?
Our goal is to provide a solution to the limitations of sending items to auction houses. This approach has become impractical and costly. By monetizing the entire process, similar to the concept of Antiques Roadshow, we offer rewards to people who discover valuable or historically significant items in their homes. These items, often without documentation, have remained hidden for generations. While auction houses are constantly seeking new content, many valuable objects remain in barns because their owners don't want to send them too far from their homes. Through our application, we have already discovered multiple objects worth millions of dollars, and it's only the beginning.
Artifact.ID is the perfect free tool for recording your most precious collectibles anywhere. Our service provides secure access to thousands of subject experts and collection specialists who can help identify and authenticate an object from the comfort of your own environment anonymously. If you would like to know more about our project, please reach out.
Interview by Inna Logunova
Photo courtesy of Mark Busacca