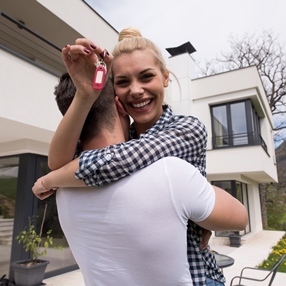 Needless to say that luxury moving services are different from regular moving services, especially when it comes to the relocation of valuable art and antiques. After all, this delicate process is much more challenging and requires certain steps to ensure precision, perfection, and protection of every item being moved. Due to our vast experience in fine art shipping, we understand that whether it comes to antique furniture, Old Master paintings, or a modern stainless steel sculpture, each piece is unique and cannot be mishandled in any manner. For this reason, at Fine Art Shippers, we have developed a comprehensive luxury moving process to ensure a smooth and seamless move, no matter big or small. It usually includes the following steps:
1. Art packing
Packing is the first and most important step when moving luxury items of any size. Thereby, it is crucial to use only high-quality packing materials intended to protect art and antiques in transit. Moreover, at Fine Art Shippers, we try to use as much eco-friendly packing materials as possible, thus protecting not only your art but the environment too.
2. Custom crating
The next step is to design and build a durable wooden crate able to withstand even a long-distance or international move. We work with professional carpenters in our very own warehouse to achieve this goal and to ensure that the artwork is properly protected inside its crate.
3. Luxury moving
We offer specialized, full-equipped vehicles for moving fine art locally and across the US, and we can also organize safe and secure international transportation by sea or air, depending on the country of destination and shipping requirements of the particular artwork.
4. Art installation
At Fine Art Shippers, we can professionally help with the installation of a single artwork, as well as the entire art collection of any value. Be it a large outdoor sculpture or oil paintings that have been passed down in your family for generations, we can handle this task for you quickly and efficiently.
5. Temporary storage
Since the process of luxury moving often requires temporary storage solutions, we provide a variety of art storage options in New York, Chicago, Los Angeles, Miami, and many other US cities to make your move even more seamless and hassle-free.
Whatever luxury moving services you need, Fine Art Shippers will be happy to help! Our dedicated team of art movers is always here to ensure your precious possessions arrive at their destination safe and sound!