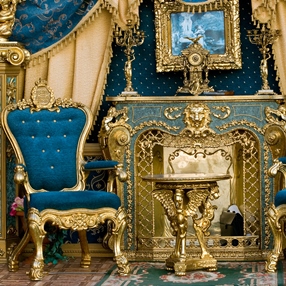 We live in a world where everyone is trying to save some money, even when it comes to moving a luxury home. However, the truth is that there are certain items that you simply cannot move on your own, or you risk losing your precious possessions or getting them in pieces. If you do not want it to happen, hiring a reliable fine art shipping company is the only right solution. Moreover, you will be surprised to know that while some luxury moving services are indeed very expensive, well beyond the pocket of most people, others are reasonably priced. For example, if you choose Fine Art Shippers for moving your valuables, you are sure to stay within your budget while providing your possessions with the utmost protection they deserve.
As you might have already guessed, luxury moving services are all about exceeding the client's expectations. If you hire full-service movers, you do not have to worry about a single thing. From providing high-quality packing supplies to loading/unloading a moving truck to setting up electronics, everything is done by a qualified team of moving professionals. However, you do not have to order all luxury moving services if you want to save some money. Let's make a list of only those items that do require specialist moving help!
Art and antiques. If you have a collection of paintings, vintage figurines, treasured family heirlooms, antiques, or any other valuable objects, do not skimp on fine art services! 
Mirrors and glass. Large wall mirrors and expensive glassware also require the utmost attention and care, so consider ordering professional packing and fine art moving services for their protection too.
Sculptures and statues. It is needless to say that if you have a large indoor or outdoor sculpture, luxury moving services are the only way to safely transport it to your new home.
Expensive furniture. Whether it comes to vintage or modern furniture pieces, moving such items is never easy, so hiring experienced movers specializing in moving luxury furniture is always a smart decision.
Piano. Finally, it goes without saying that moving a piano requires professional help. After all, this musical instrument is not only large and heavy but also very delicate and sensitive.
Whatever luxury moving services you need, feel free to contact Fine Art Shippers! We will make your move as stress-free as possible. The utmost care and protection for your valuable possessions, as well as a reasonable price, are guaranteed!