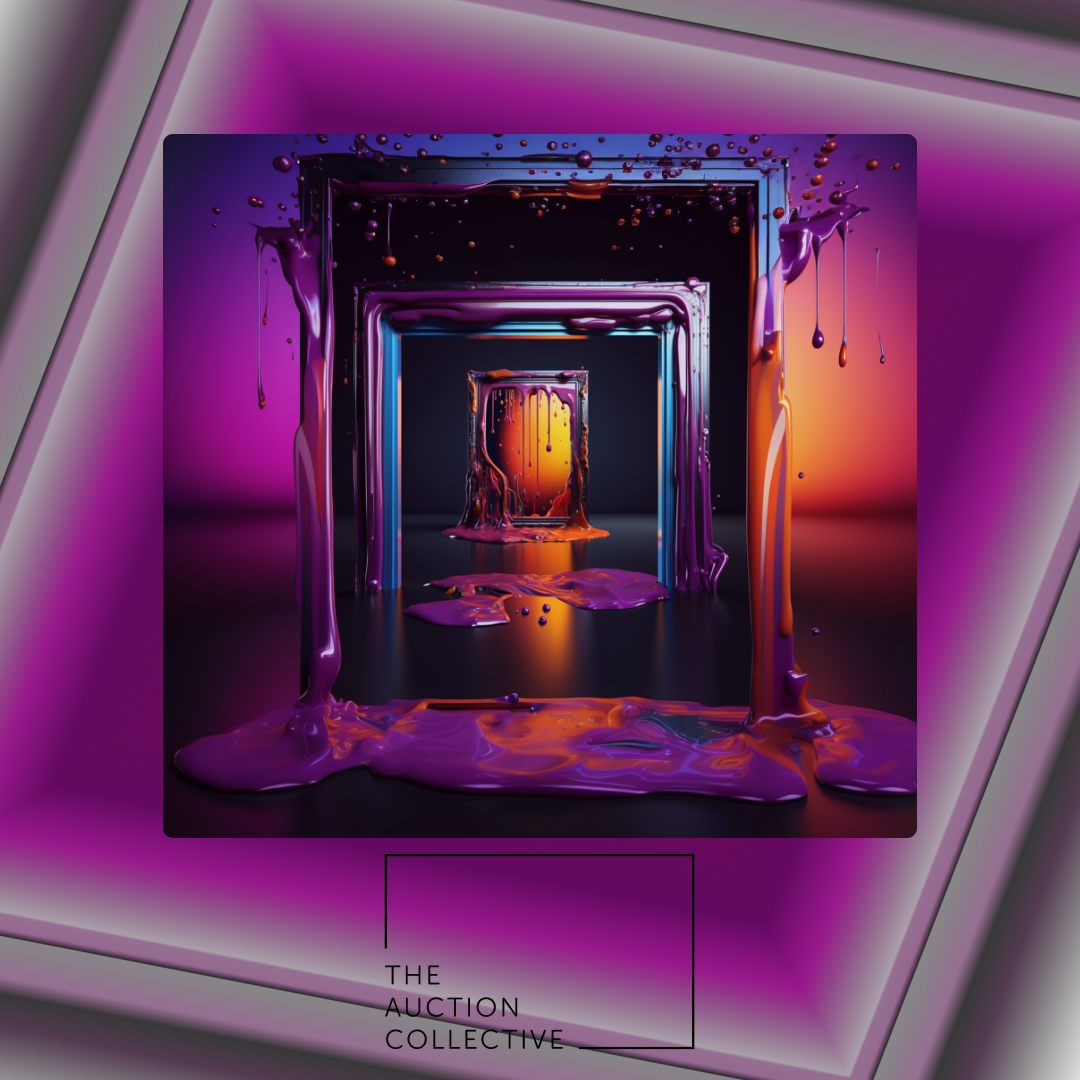 Liquid Mirror, a UK art agency and dealership, has launched four online auctions in partnership with The Auction Collective. This offers collectors an exciting opportunity to acquire high-quality art pieces at competitive prices and even in installments, making art more accessible. For artworks priced above £1,000, Liquid Mirror offers monthly payment plans via Art Money. The auctions will end on 26th October 2023.
Fine Art Shippers caught up with the agency's founder, Hannah Bloom, who shared the details of the auctions. We also spoke about her personal perception of the artists being auctioned.
Liquid Mirror Auctions: What's on Sale
Hannah Bloom: "The auction gives collectors a chance to acquire works by two established artists, Toby Mulligan and Justin Bower, and one emerging artist, Matlakas.
Toby Mulligan, who had a best-selling exhibit at Clarendon Fine Art Gallery in 2019 and a display at the National Portrait Gallery, is presenting two collections. The first collection includes a variety of subjects, while the second is a nude collection in watercolor, Indian ink, and charcoal in his signature style.
Justin Bower's works are often displayed in museums and rarely available for purchase, They have been included in prestigious art collections and previously auctioned at Christie's. This auction features thirteen of his large-scale oil paintings.
In contrast, Matlakas is stepping into the auction scene for the first time. As he is gaining international recognition and secures global commissions, we're excited to introduce a curated collection of his work to the auction market, making it accessible to collectors."
Toby Mulligan: The Art of Emotional Connection
"What draws me to his pieces is his background as a self-taught artist and the rich, emotive connections his works forge, especially his figurative pieces inspired by human relationships. Personally, I'm particularly fond of his latest paintings: "No Control," "Shadow Play," and "Is That Me?" To me, these pieces capture the essence of our human struggles and aspirations so deeply. While his work has a universal appeal, each viewer might see and feel something different. It's this intimate, personal connection and Toby's distinct style – from his signature line work to his self-mixed paints and vibrant brush movements – that truly sets him apart in the art world."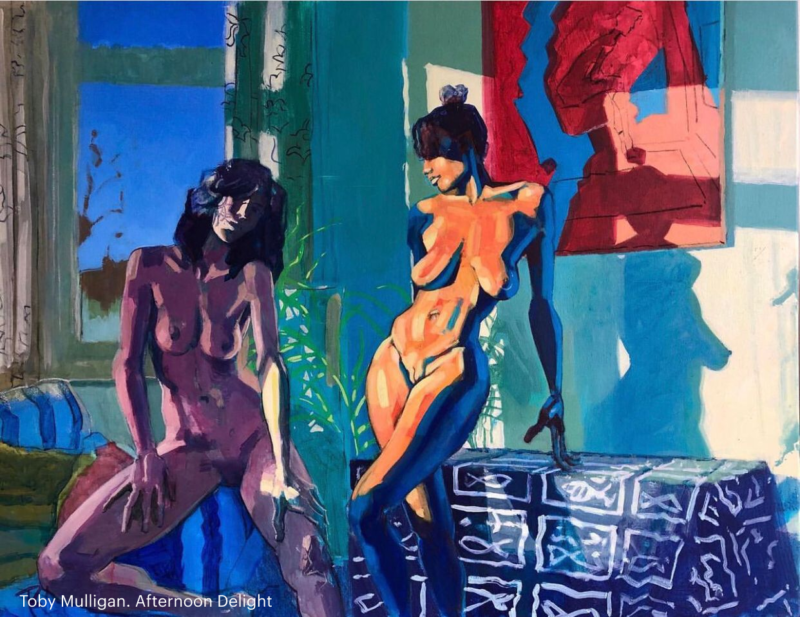 Justin Bower: Spirituality and Technology
"Justin's work primarily consists of oil paintings, in which he explores spirituality and the impact of technology on humanity. I love the air of ambiguity in his pieces and the way he allows for open-ended interpretations.
His pieces aren't standalone; they're interconnected, weaving a larger narrative. For instance, "Harbinger 1" and "Harbinger 2" continue the philosophical thread of a piece titled "The Magician," which was sold at Christie's. The collection titled "Induced Panic Control" further develops the themes introduced in "Harbinger." This interconnectedness makes his work compelling.
What's particularly interesting about Justin's artistry is his ability to address sensitive subjects like religion subtly. He presents these themes in a way that prompts introspection and curiosity."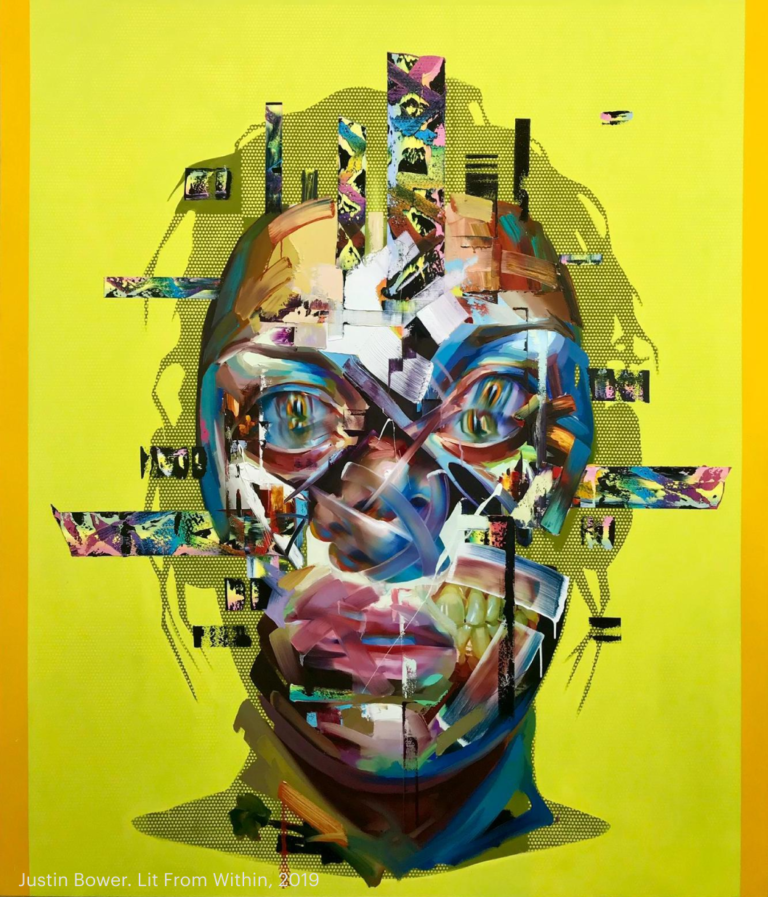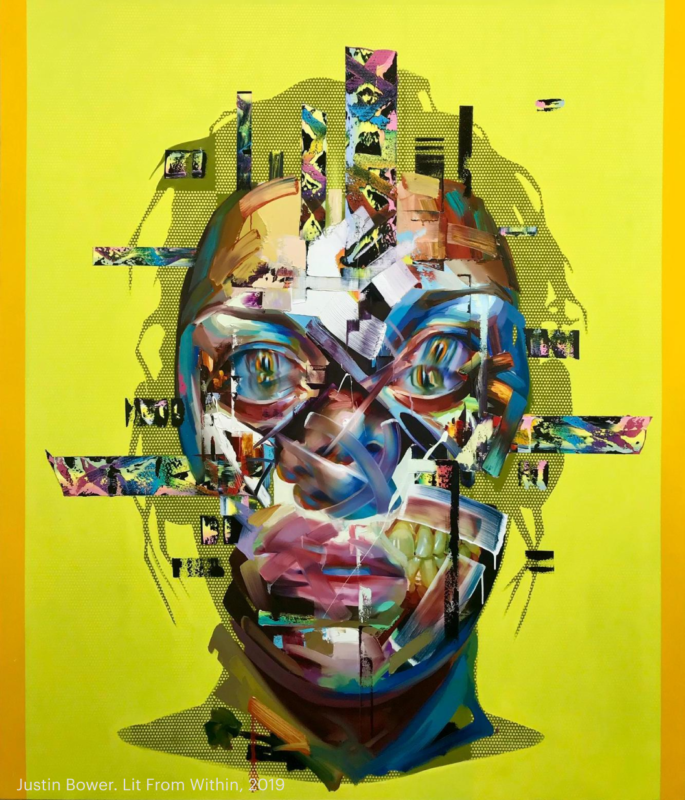 Matlakas
"Matlakas, a close friend of mine, creates art that radiates joy and positivity. His works are all about looking at the brighter side of life. He brilliantly balances contrasting themes, highlighting optimism amidst life's challenges and hardships—a message I believe is universal. However, while his pieces are fun, he doesn't shy away from addressing political issues.
He is also a performance artist, and many of his paintings tie back to his performances. One notable example is "Turning Point." A few years ago, Matlakas traveled to Ukraine and dressed a tank in Hello Kitty pajamas, making headlines. This act later inspired a series of murals in London, which he painted recently. Another body of work that I admire is a series of monochrome pieces exploring the effects of technology on humanity."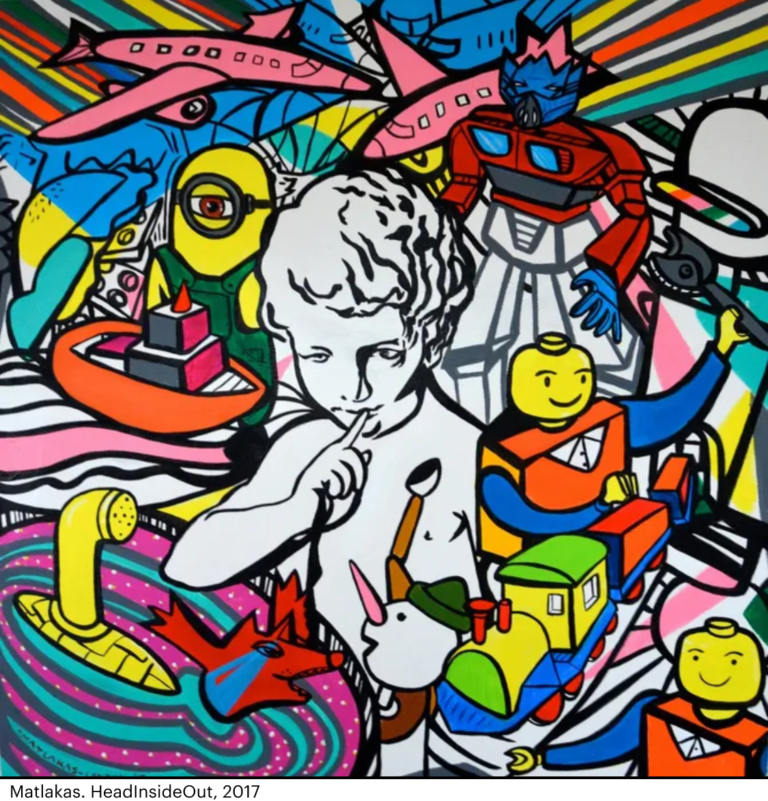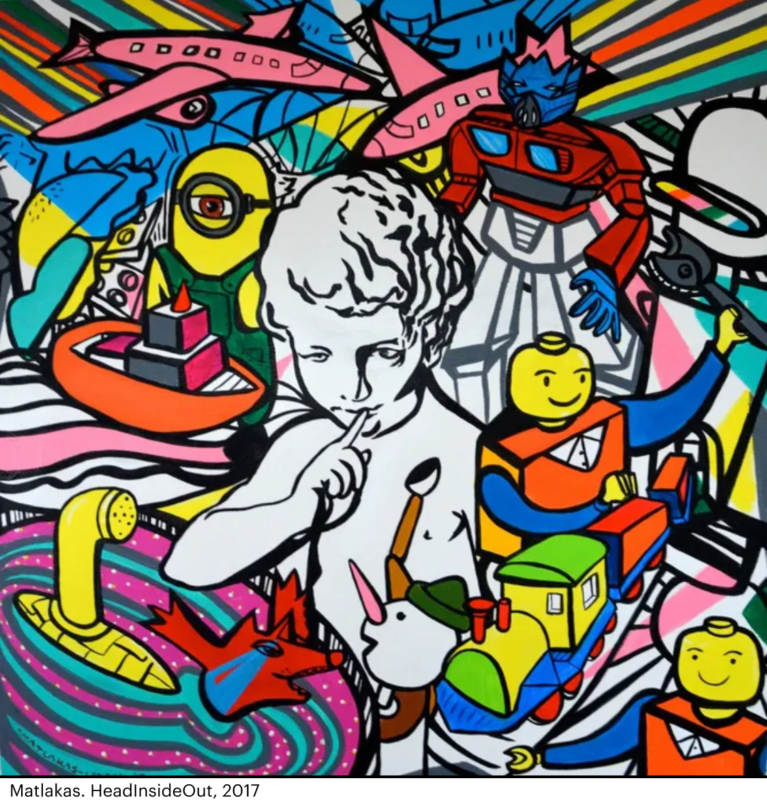 Art Shipping to Buyers
"All the paintings are in London and will be shipped from there. Justin Bower, the American artist, has most of his collectors in the US and Europe. Toby Mulligan's collectors are primarily in the UK, while Matlakas has buyers in both the UK and Europe. Liquid Mirror will handle local shipments within the UK, while we will partner with third parties for international shipments."
To learn more about the artists and bid, visit:
https://linktr.ee/liquidmirror.art
Find out about available payment options at Art Money:
https://www.artmoney.com/gallery?id=2734
Interview by Inna Logunova
Photo courtesy of Luquid Mirror